Submitted by admin on October 26, 2013 - 12:21am
The Chris King Headset is well-regarded as one of the best on the market. I bought a Chris King Headset because of the rave reviews and general consensus that it was the best headset on the market. It has worked without a hint of reduction in it's silky smoothness for the duration of the journey.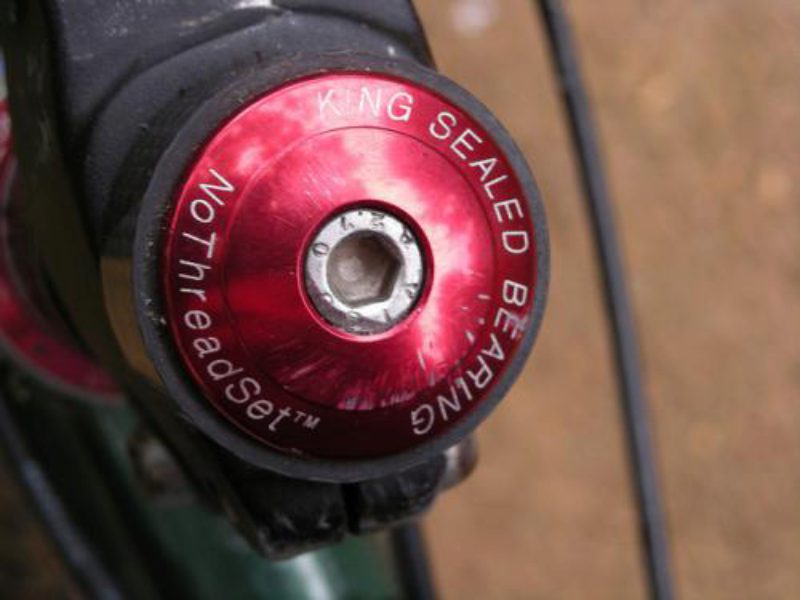 In the past each headset I owned has shown signs of wear over the period of a year, but the King headset is as new, and I expect it to stay like that for a long time with a 10 year guarantee! King products are well renowned and have reached an almost cult-like status. They are the choice of the discerning and seasoned cyclist.
The headset comes in a range of colours so you can match it with your bike colours. I think that the FSA 'The Pig' Headset is also a decent cartridge bearing headset for the price if you don't want to fork out for the King. Visit the Chris King website