ADVICES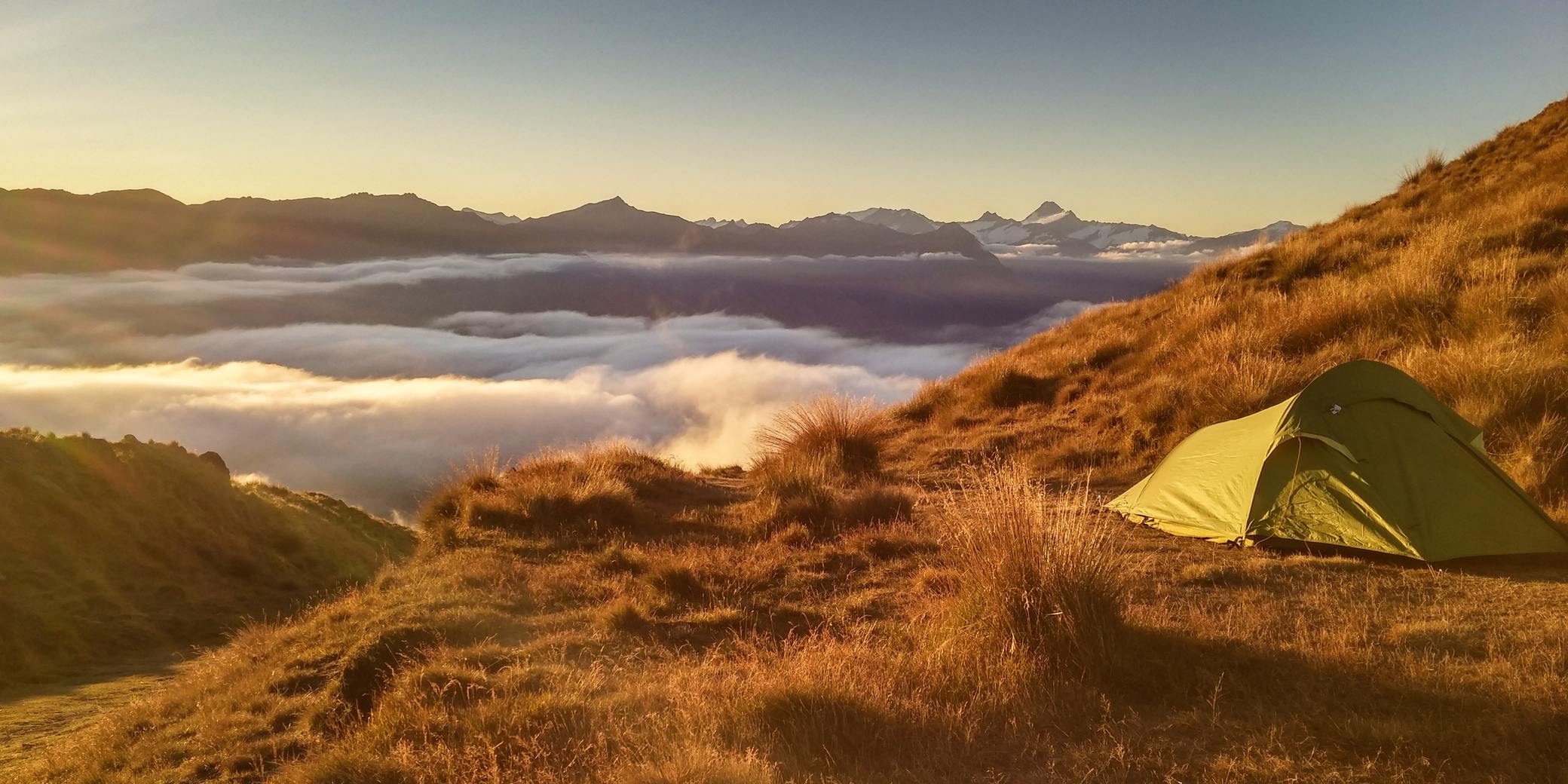 8 Safety Tips to Keep in Mind When Camping
Being one with nature and sleeping under the stars can sometimes be all that we think about when planning a camping trip. Making sure that everything is packed and everyone is ready is of the upmost priority. Have you thought about what to do if the unexpected were to happen? As a camper, you and your team become exposed to dangers different from everyday life.
You become more vulnerable to the weather conditions, more susceptible to animal and insect attracts and have a higher chance of contracting foodborne illnesses. Camping can be outright dangerous. Here are 8 safety tips to keep in mind when camping to ensure your fun-filled trip isn't ruined by something that could have been prevented or simply handled better.
KNOW YOUR CAMPSITE
Research or visit your intended campsite beforehand. This will help you to understand the amenities, trails, and potential hazards. Find out if bears or venomous snakes are present. Also, find out where you will be setting up your tent, and building your fire. Take a mental note of cliffs, and consider the approximation of other potential guests of the camping ground.
If possible, read reviews on the campground to gather information that may not have been provided by your visit or to answer questions that you may have not thought of.
After researching your campsite, review your itinerary and make notes based on the information that was found. Keep pamphlets or any other informational material and pack it along for the trip. If you found that you are unsure about the potential risks of camping at any particular campground, try finding one that you are more comfortable with. If you do your due diligence, what could have been a catastrophe may end up being a minor incident.
PROTECT AGAINST BUG BITES AND LOOK OUT FOR ANIMALS
According to the CDC , vaccinations aid in protecting against certain diseases and conditions while camping. Contact your primary care provider for recommendations on vaccines and to know what vaccines you already have. Depending on the destination and other factors, certain vaccinations may be recommended. So be sure to tell your primary care physician where you are going. This is especially important for children.
Wear long sleeves and long pants for added protection, and apply insect repellent to exposed skin. Be sure to follow the instructions on the insect repellent and reapply when necessary. If bug bites occur after necessary precaution, keep the area clean and watch for infection.
Check yourself and each other for ticks daily. Wearing light-colored clothing will help you spot ticks easier. Learn to remove tick correctly, and remove them promptly. Remember that in the wilderness, you are a part of a team. We have to look out for each other and help each other. Spray insect repellent on parts that our partners can't reach themselves. Keep an eye out for wild animals and avoid disturbing their living.
TRAVEL IN GROUPS
According to the US Forest Service , have a minimum of four people when entering a remote area. If one of you are injured, one can stay with the victim, and the other two can go for help. Never go off by yourself unless absolutely necessary. Be sure to communicate where you are going and how long you will be gone with the other members of the group. Take a mental note of each other's appearance including hairstyle and type and color of clothing in case of emergency.
Even if traveling in a group, leave a copy of the trip's details with a responsible person.
When making plans, consider everyone in the group. Gather information from all members to include allergies and physical condition.
Hiking trips and physical activities should be planned around the weakest member of the team to avoid injury. Pay attention to members who appear to be struggling and take breaks from physical activity often. Move at a steady pace and avoid falling behind or leaving the group. Don't be ashamed to let your group members know that you need a break.
DRINK PLENTY OF WATER
Pack plenty of water and locate the available water sources once you arrive. Establish a plan to maintain an adequate supply. Be sure to hydrate and fill canteens before setting out on a hike. Don't drink all of your water at once and re-fill even if you aren't empty. It is best to have more than you need when it comes to water. Remind your team to stay hydrated as well.
Even if you think that you may not be going far, keep water with you at all times. Think of water as an essential part of your attire. Wear your water if possible.
If drinking unfiltered water, make sure to treat it by boiling for at least five minutes or using water purification drops. The consequences of drinking contaminated water can be severe and even lead to death. If you experience symptoms such as cramps, vomiting, and diarrhea, you may have ingested contaminated water and should seek medical attention right away. If you are unsure that the water is safe to drink, assume that it isn't.
PRACTICE FOOD SAFETY
F ood safety is just as important as water safety. Be sure to cook and clean utensils with water free contaminants. Use a thermometer to ensure meats are at a safe temperature. If eating off of the land, do not consume any animals that were found dead. These animals may have died of disease and may contain harmful bacteria unsafe for consumption.
Prior to the trip, study common plants found in the area that are safe to eat. Study plants that are harmful as well. Don't rely on your brain to remember as some plants appear similar to others. Have documentation handy such as Bradford Angier's How to Eat in the Woods, a complete guide with photos.
Pack snacks to take along with you on hikes for a quick pick me up and to avoid the temptation of poisonous berries. Be sure to dispose of trash in the proper bins, and avoid leaving trash near the campsite to prevent insect infestation or other unwanted animal guests. Most importantly, wash your hands or use hand sanitizer before eating or preparing food.
EMERGENCY SUPPLIES
Before packing your first aid kit for the trip, check the items inside, and add additional things that you may need such as burn cream or extra bandages. Emergency kits can be purchased at a premium or you can build your own. Be sure to consider that amount of people in the group when organizing an emergency kit. For instance, a family of four should have at least four flashlights.
Based on the type of activity, emergency kits may vary. Visit Survivor's Fortress for tips on creating the ultimate camping survival kit and other safety tips for a safe camping trip.
If planning a camping trip with a group, take it upon yourself to compose a list of supplies for everyone to bring. This will take some of the pressure off a single person, and get others involved. It is also a good idea to share articles such as this one prior to the trip. For optimum safety, everyone must do their due diligence in information gathering. It's not fair for one person to feel responsible for everyone's safety if camping with a group of adults.
LEARN AND PRACTICE FIRE SAFETY
Fire safety is a hot topic when it comes to camping. Often, large fires are started by small fires. Many campsites prohibit fires. Verify that fires are allowed before starting one. When preparing to build a fire, do your research. Learn the best practices and things most likely to go wrong. If possible, reinforce, and use an existing fire pit.
When starting your fire, ensure that your match is out and cold before disposing of it or throwing it to the ground. Keep matches and fire starters out of children's reach. Children should have adult supervision when going near the campfire. Ruining, playing, or wearing loose clothing should be prohibited. Do not allow family pts near the fire and be sure that fire is out completely when leaving the campsite or if it will be unattended.
When putting out the fire, be sure to put it out completely. Drown the embers with water until there is no sound. Use a stick or shovel to stir and scrape the logs. Make sure that the pits are cold and wet. For more tips on building a fire and fire safety, visit the Smokey Bear Website .
DRINK RESPONSIBLY
Camping and booze may sound like a no-brainer, but you should think before you drink. Alcohol will cause you to urine more increasing the chances of dehydration. Understand the more alcohol you consume, the more water you will need to replace. Verify that there is adequate water supply before consuming alcohol.
Verify that drinking is allowed at your campground of choice. If drinking is allowed, be sure to obtain the rules and follow them. Set a limit as to how much the group is supposed to drink and stick to it. Don't pack an unlimited amount of booze.
Check on members of the group that have been drinking, and stop them if they have clearly had too much. Consider your neighbors, and don't create a disturbance. Keep alcohol at the campsite and away from minors. Drinking may impair your physical ability and your judgment and it is important to understand that your limits may be different from the next person's. If you are experiencing impaired vision or light headiness, it's probably time to stop drinking.
CONCLUSION
In addition to being safe, have fun. Camping trips should be a time to remember, and you want to create positive memories with your friends and family. By doing your research, you are one step closer to having a successful camping trip. Keep in mind that you are a part of a team. Much can be avoided by simply looking out for one another. Also, understand that the campsite that you visit will later be visited by another group. With this in mind, take care of nature so that the next person can enjoy it. We are all guest in the wilderness.
About the Author:
Conrad Novak is a proud father of two children and blogger from good 'ol Gresham, Oregon. When he has the time, he enjoys paying a visit to the Oxbow Regional Park with his family to explore the amazing wildlife of the park, fishing, and kayaking in the Sandy River, and cooking some delicious meals for a great campfire experience at the end of the day. You can read more of his content at SurvivorsFortress.com
This is a paid guest post.