ADVICES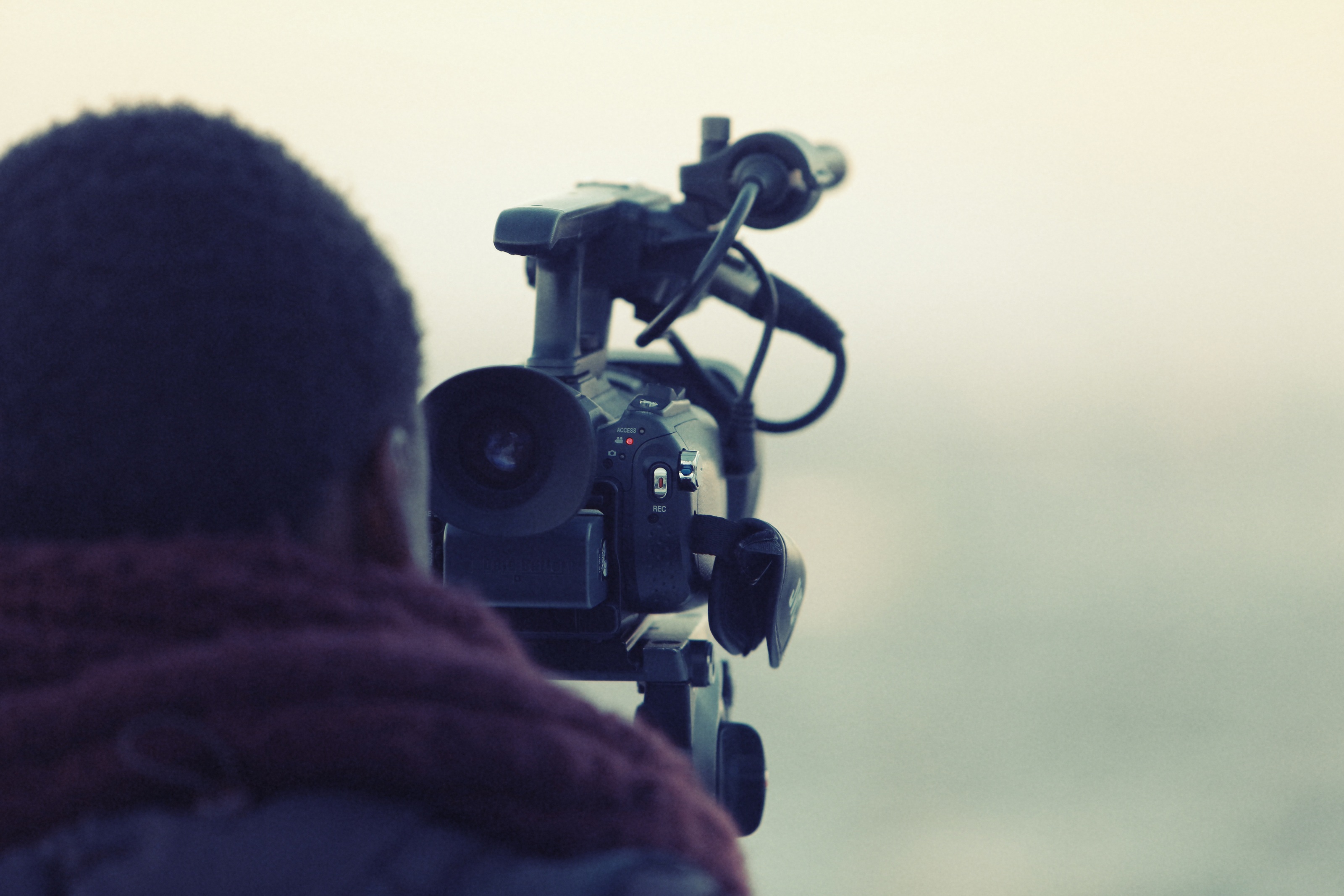 How to Make an Adventure Film, So Far
The Initial Set Up
In 2006 I began preparing for a journey to cycle round the world. Cue loads of preparation and research. It was going to be a huge adventure. Video cameras were widely available and it seemed like a no brainer to take one along to record the adventure as it unfolded.
In an attempt to get sponsorship and free kit, a ticket to an outdoors event was blagged and whilst there a chance meeting lead to a couple of young filmmakers who would attempt to make some kind of film from the output. Ben and James had a company called 'String Films' and were making corporate films with a couple of passion projects on the side.
They gave us some basic training on how to use a camera, lent us some kit, and filmed video diaries and interviews before the journey began.
There was now a responsibility to film and to pay attention to the quality of the footage. Rome wasn't built in a day and the journey by bike cycling across Europe was the testing ground for getting used to the process of filming the trip.
A Learning Process
A typical day involved filming stories that arose along the way, establishing shots of landscape and places, travelling shots (camera on a tripod and ride by), interviewing each other and video diaries talking about what happened and the experience.
There was a significant learning process for all parties involved. The bikers needed to get full stories, necessary shots and dialogue, capture the drama so the footage would be interesting, log the footage and send it back to the producers. The producers needed to watch the footage, edit, master and release it to gather a following.
Video podcasts
The first attempts at producing deliverables were 6 podcasts released on iTunes. These podcast were produced using money that came from sponsorship from a company. The producers hired editors, got title sequences made and produced these 'prototypes'. The end results were entertaining and began to garner a following. The podcasts were by no means perfect but showed promise.
Then there was a knock back as the money from the sponsorship ran out and it was not possible to find another sponsor for the podcast. Ben and James announced that they could no longer afford to work on the project but would continue to receive the footage and store it with the intention of making a feature film if there was a story to be told.
By this time myself and Tom were somewhere along the cold, damp, Turkish Black Sea Coastline in winter and the news was disappointing but there was still the chance to make something from the footage. There had been a learning process and valuable time spent picking up the basics. The process of filming had become part of the everyday travelling process. It had become a habit.
Change of Plan in the Journey Events
In Armenia Tom and I went separate ways, then met up again in Yerevan were Tom experimented with some of the footage and created a short trailer. It showed a fairly miserable experience of cycling along the Black Sea Coastline, but it also captured a great sense of freedom, beautiful landscapes and exciting meetings that happened everyday.
Tom met Tenny and he went to live with her. Staying in Tbilisi, and now faced with the decision of whether to end the trip because it was no longer with the person I'd planned it with or continue on into the unknown alone, I brooded over the decision as I grew more an more comfortable in a beautiful city with new friends.
Growing more confident with the filming, it became a creative practice. There were mixed feelings about filming as it took a significant amount of time and energy. There would be new challenges self filming as opposed to someone acting as cameraman. However, there was an opportunity to be able to film and then know that someone was going to view the footage and make a film from it. This was not an opportunity to miss.
The sheer volume of footage began to become a question in itself. Shooting additional footage whilst in Georgia added extra footage that was theoretically part of the journey but in reality branched off postulating a bevy of film side projects.
Philosophical Aspect of Filming
In hindsight it was crazy to keep filming without knowing for certain if anything would happen with the footage and without any remittance for the work. The process of looking, framing, capturing elements of a story, and learning when to get the camera out and film in a way that didn't send the proceeding off course were techniques in themselves that had an addictive quality. They animated and galvanised the creative process.
The camera was a piece of technology that functioned at different levels. It recorded footage but it was also something to hide behind. It was an instrument of a potential film in the future that would be seen by many, could inspire, make money and could be a career path. It was a way to inscribe experiences that would otherwise be lost in an series of moments. There were many philosophical questions raised by the filming process, which were staved off in order to focus on the doing part.
Continuing the Journey Alone and the Filming
Riding towards Iran putting distance between myself and comfort was the aim. At this point it was clear what footage was needed for a story and to back the story up with dialogue through video diaries. The urge to make distance was strong. To get away from civilisation in order to be back quicker but also to increase the probability of learning, interesting experiences and worthwhile adventure, to cast doubts and second thoughts from the mind.
Alone, on a highway, in the middle of Iran, surrounded by desert, setting up a tripod to film a lone biker riding past then going back to pick up the camera. Questions arose over the validity of the course of events on this chosen life path. Then Isfahan- beautiful Architecture, light, oasis in the desert, cool fresh air, a different culture. Ah, thats the reason. Falling in and out of love with the video camera and in and out of love with the still camera. Gaps in the footage - a drift through the mind and through an incredible country.
So much to film. I had little feedback from the producers in the UK, the frame of reference became a pattern of techniques and an eye for beauty. Capture enough to cover this place but make sure to capture what is important and beautiful and try to do it right.
Developing Techniques, Habits and Patterns
Earlier camera shyness was now gone entirely, speaking to the camera as if it was a friend whom I cared immensely about communicating my journey to became the style. An active range of techniques and patterns actively used became the norm. The camera was a form of creative output, different from the daily journal and the camera stills.
A certain amount of fear came with cycling towards the Pakistan border but this culminated in cycling toward what I thought was a town, which turned out to be a police checkpoint and being put in a Toyota Pickup and driven the further 300 km to the border where the prison was my home for a couple of nights before another trip by escort across No Man's Land to the border checkpoint. Not a great deal of opportunity to get the camera out during this period of time.
The next chance came in the city of Quetta, getting more confident with filming, everything was a small dare with myself as to if it could be filmed. Then after leaving Quetta, another police escort picked me up and this although initially seeming negative was turned into a challenge to capture as thoroughly as possible this strange experience of being alone in Pakistan, babysat by the police 24 hours a day. In hindsight a somewhat waste of resources for the Pakistan police but this biker from the West was a product of his society that produced people like him that people like them had to deal with.
The video camera is an almost universally recognised medium that promises stardom which almost always produces interesting reactions in people. The camera is a self-fulfilling prophecy.
Then India, offering so many opportunities for filming interesting things, it was a good exercise in becoming more selective with the filming. Anything shot, had to be logged, and took up space on a limited supply of tapes which then had to be posted back at some point, so it made sense to capture only the weird and wonderful.
Getting Selective
As time went on it got to the point where I only filmed if it was obvious that it was a story that needed to be captured. Daily video diaries were not needed. The challenge of the ride itself had diminished somewhat. The selectivity of the filming reflected in a selectivity of mind in terms of my experience.
A further few months in India, then time in Nepal, it came to the point with the filming where there was no feedback from the producers. Unsurprisingly, it was a shot in the dark for them and there was now so much footage that it would take a whole team a considerable amount of time to even watch it, let alone do anything with it.
A fill had been had of the weird world for a while and some political issues blocking my onward journey resulted in a flight back to Georgia from Delhi.
I had news my old mate Tom was going to Africa, off he went and back he came and a couple of trips in the Caucasus we did after.
A Creative Decision
Writing up the diary whilst living in Tbilisi was 2009. The film footage wasn't my territory, that was the production company's side of the deal. The footage was sent back in a jiffy bag and sat in James' conservatory in a shoe box.
A chance meeting at a wedding sparked a strange desire to move to England and then to London to study a Masters. A strange choice in hindsight but this Western world does put knowledge on a pedestal and London is quite the metropolitan hive. Panicking about having no craft to make a living out of, website development, French philosophy, design thinking, loads of creative ideas took centre stage.
In the background hope whispered that there would be a film reminding and reanimating the character defining journey by bike experienced previously. Nevertheless reality kicked in when it unfolded that the film company were going through the motions of creating a film from the footage shot by Tom on his trip in Africa. This was a tad frustrating but pride was swallowed and grins were grimaced. At least something was going to be produced. The rest of that story is called Janapar.
In an Ideal World
Learning to film, having interesting events to film, going through a heavily invested process of capturing footage is a valuable learning experience. It is not a film.
In an ideal world, that footage sitting in a shoebox untouched would have had a production team go through in, extract the story that was being told, edit it in an incredibly refined way, produce, launch, market, tour, distribute, and sell a film.
What actually happened was the footage sat in a shoebox until sometime in 2013, when James sold me back the rights to the footage for a pound, that lone biker picked up the footage and took it to his parent's house, where it sat in a shoebox for another year, unwatched.
What to do with a Shoebox of Unwatched Footage
Enough of London was had and said biker eventually ended up back at his parents' house at the end of 2014, over seven years after the original journey by bike began. That box of tapes could never be forgotten about. Settled into a web development job:
If I digitised one tape a night, in 45 days I will have digitised all the tapes.
After about 20 nights, I learnt there was something called 'Automatic scene detection', redo 20 days.
After 65 days, about 500 gb of footage digitised onto a shiny SSD drive in the upgraded PC (Quad core, 16gb ram).
I did a lot of posting in forums, particularly Stack Exchange for answers to all my questions about how to digitised a film. Then I watched all the footage and removed all the obvious dross. This included stuff that I didn't want anyone to see, and anything that was badly filmed.
Each hour long tape became between 10-15 minutes.
Next stage was researching story craft; various strains of Vogler's mythic structure. Create emotional empathy with the viewer, emphasise drama and conflict, figure out the story structure. The story is split between the external events and the internal events. The external events are often metaphors for internal events.
Next step, I told myself that I would find an editor, then I realised that I could do more myself in the edit. Experimenting with some test sequences, then lead to an introductory sequence being created and again working on the premise of an hour a day and 'not breaking the chain', 30 hours of footage is now 45 minutes. Not done yet, but a lot closer than before.
If this process has captured your imagination, drop me a message.