ADVICES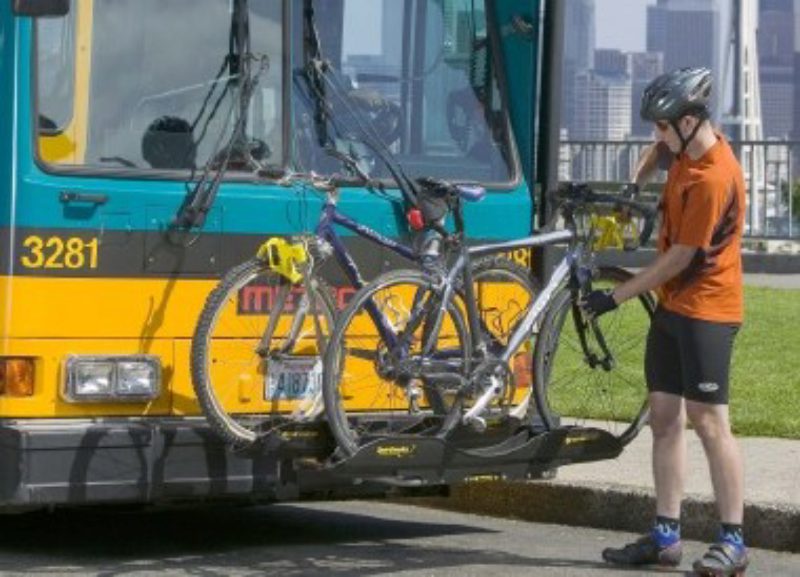 Tips for Travelling With Your Bike By Bus in Europe Stress Free
I did the overland journey Georgia - England, there and back, two and a half times; about 15000km in total. Overland travel in Europe has it's ups and downs but is generally efficient and reliable. The trains in Eastern Europe are generally well priced and run on time but some of the the older routes, like the Balkan Express are quite slow. Trains in Western Europe are generally faster, have less character (think curvaceous lumps of grey plastic and retro-futuristic design) and are more expensive.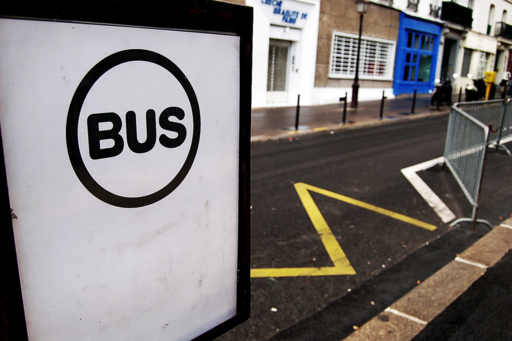 The first leg of my first journey from Georgia to England, I went by bus from Tbilisi to Istanbul which cost $50 which is incredible for 2300km of distance. The Turkish are proud of their long distance bus services. Look for a company called Metro which can be seen belting it backwards and forwards along the highways.
The coaches are air-conditioned, with lots of leg room and regular stops to eat Turkish food (kebabs, chorba soup and lamacun Turkish pizza) and drink tea (and go to the toilet - be prepared for traditional-style toilets). The journey from Tbilisi to Istanbul takes 24 hours, and it's possible to sleep on the coach.
With regards to taking bikes on the coach you will either be helped very willingly or there will be a charge, most likely depending on the bus drivers. I would stick with the policy of boxing the bike up well, repeatedly saying 'everything will be fine' smiling to the bus driver, getting on the bus and forgetting about it. Hopefully the bus driver will also forget about charging you. On that bus there were often many babushkas from Tbilisi taking large bags of wares to sell in Istanbul, so generally the luggage was more unusually shaped and bulkier than your average suitcase so a bike was more likely to go undetected.
From Istanbul I took the Balkan Express to Belgrade. It was cheap at 120 Lira which bought a 2 person cabin kitted out with a sink and crisp white sheets on bunk beds. The train was very clean, full of character, and the train attendants were friendly. There was a problem with the train in Sofia, which meant that I spent a day in the city, but I met some other travellers walking around the city so it was a quality experience.
When I travelled back to England last Christmas, I took a bus from Tbilisi directly to Thessalonika which took 36 hours and cost $100. It doubled up as the international mail courier and picked post up on the way from Kutaisi (in Georgia). It was an unusual experience. I helped to carry the post and packages onto the bus. I had my bike with me which lay on top of all the post.  I was given the task of preventing the  'post mountain' from falling over and engulfing me and the rest of the passengers.  On this journey, I met some Georgians who offered me Katchapuri and home-made Brandy and then I ended up helping one of them  get all the way to Milan.
Thessalonika bus station isn't the best place to sleep overnight because they close the actual station and kick everyone out. However, there is a cafe next door and you can sleep on the chairs outside. I took a bus from there to Igoumenitsa which cost 20 Euros. The journey is very scenic passing through the mountains. When I did the journey last December, the mountains were particularly impressive under in a layer of recent snow.
At Igoumenitsa there is a ferry port where you can travel onward to Bari, Ankona, and Venice in Italy, as well as Athens and probably other places. I have taken the boat to Venice and Ankona before which costs about 40 euros. The boat was a modern cruise-liner and if you do the journey during the day there is a swimming pool on board and a bar and you can watch the Greek islands going past. It's an extremely favourable way to go to Greece. I would definitely recommend it instead of flying. It's pretty easy to go by train across Europe to Venice and you get to see Venice on the way before catching the boat over to Greece.
From Venice you are connected to most of Europe via Eurolines buses. I have a love-hate relationship with Eurolines. The buses are averagely presented and usually punctual but they lack any kind of customer service or character whatsoever in contrast to the Turkish buses. On the plus side there have been toilets on-board on all recent journeys I have taken. You can visit the extremely average Eurolines website to get more information about their services.
It might be worth doing some searches for alternative reseller website for long distance coach journeys. I don't know why they have such a monopoly over long distance bus journeys in Europe. They aren't cheap compared to flying. Over the shorter distances, e.g. from Paris to London the price is about 35-40 Euros which is reasonable. Going the other way out of London, if you book in advance online you can get it for £12 which is an excellent price. I have taken Eurolines buses down to Montpellier in France, which was an overnight journey of about 10 hours, and cost 60 Euros. I have taken trains in Western Europe, in Switzerland, Italy, France, Germany, Slovenia and Austria. The trains were especially good, clean, and fast in Switzerland, Austria and Germany, if a little expensive. The trains were also fast in France, if not so clean.
I took the overnight Milan to Paris train which cost 100 Euros. I slept in a 6 berth cabin on this train. I had my bike too, wrapped in my poncho and I chained it to a handrail. I have taken the train route along the coast in the South of France which runs from Nice to Milan to Venice. It is a picturesque train journey which overlooks the sea and beaches. It's an interesting way to observe the bizarre lifestyle of the inhabitants of the Southern France coastline in all it's opulent glory. It is my intention to use only overland transport wherever possible on my future journeys especially within Europe. I feel that the idea of flying for a weekend to a Western European destination is concept over experience and a blatant lack of consideration for the environment. Just because it's cheap folks doesn't mean you have to buy it.