ADVICES
What Trainers do I need Autumn 2017?
In the last couple of years I have used my Merrell Trail Glove 3 and Inov Trailroc 255 trainers and wrote long term reviews about them (linked above).
The Merrell Trail Glove 3 have become a shoe I wear for walking.
The Inov Trailroc 255 I use for crossfit and running.
Why I stopped running in the Merrell Trail Glove 3
I stopped running in the Merrell Trail Glove 3 because:
I moved to a town and therefore are more likely to run on both tarmac and grass.
I run in the Inov Trailroc 255 because they offer:
More cushioning and are better for running on different surfaces.
They are very comfortable and have excellent grip (being an off-road running shoe).
I started doing Crossfit this year and currently use the Inov Trailroc 255 but they aren't ideal.
Why the Inov Trailroc 255 aren't ideal for Crossfit
They have started to wear out
The cushioning has started to wear unevenly (not the grip so much as the foam)
The cushioning is a bit too squashy for exercises that involve weights and lateral shifting of weight.
The upper is soft and comfortable but probably doesn't offer enough support for aforementioned exercises.
The upper is made from a soft material which is likely to wear out on the floor doing different exercises.
Crossfit Trainers
Others at Crossfit often have Crossfit specific shoes. These shoes look a bit like a cross between a tennis shoe and one of those old school Nike Crosstrainers you used to get which kind of hints at how the idea of crosstraining isn't new.
Merrell
Having looked at a few reviews. It turns out that the Merrell Trail Glove 3 are recommended as a Crossfit shoe. The Crossfit gym I go to does involve running on tarmac sometimes so I'm not sure about it. Mine are also now worn on the sole so offer even less cushioning.
Inov
One option offer by Inov is the BARE-XF 210 which whilst it looks pretty ugly offers a zero drop sole and a lot of quality you would expect from the brand. There are other models in the range such as the BARE-XF 210 V2 which looks nicer and appears to have a more normal lacing system.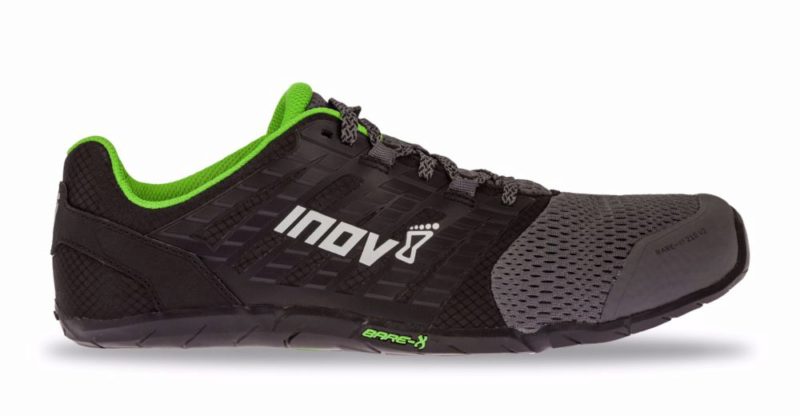 Reebok
Reebok offer the REEBOK CROSSFIT NANO 7 WEAVE which has some nice features:
Materials: Seamless NanoWeave upper with reflective features for durable support and low-light visibility
Low-cut design for freedom of motion and quicker transitions
Designed for: Weight lifting, high-intensity WODs, versatile training
CMEVA molded midsole and a sockliner for resilient cushioning
Gum rubber outsole with an improved grip pattern for traction and durability
360-degree midsole wrap and external heel counter add stability
Weight 10 oz, Drop 4 mm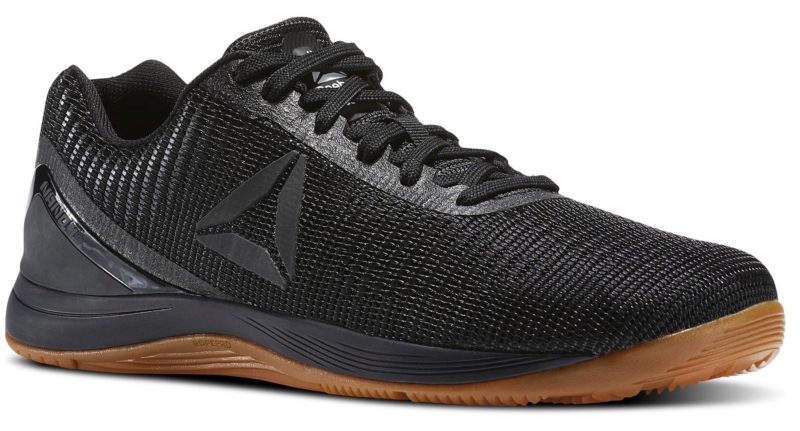 Conclusion
The Inov Bare-xf 210 v2 and Reebok Nano are probably ones I would look to first for Crossfit duties and for running I would again buy from the Inov Trailroc range as their durability has been excellent.