Submitted by admin on February 10, 2018 - 7:33pm
I arrived back in Tbilisi in Georgia just in time to witness a demonstration in a similar mould to the one Tom and I witnessed when we arrived for the first time back in January 2008. 50,000 people gathered on the main street, Rustaveli, outside the front of the parliament building.
There is a large stage with a banner proclaiming the purpose of the demonstration 'Saakashvili for Resignation'. Saakashvili has been president since he came to power through the 'Rose Revolution' of 2003. This was the bloodless revolution that displaced president Eduard Shevardnadze. The reason for the demonstration is because of the Russia-Georgian war that occured in August 2008.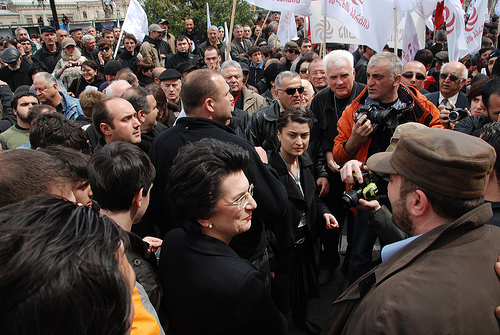 Nino Burjanadze - former temporary president and Chairperson of the Parliament of Georgia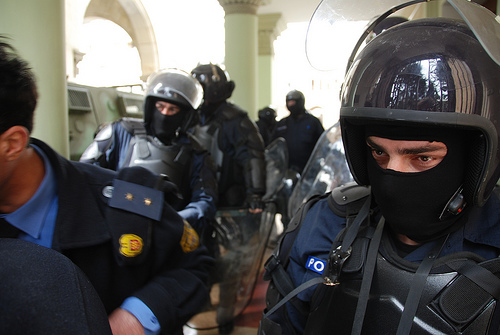 Riot police waiting in the parliament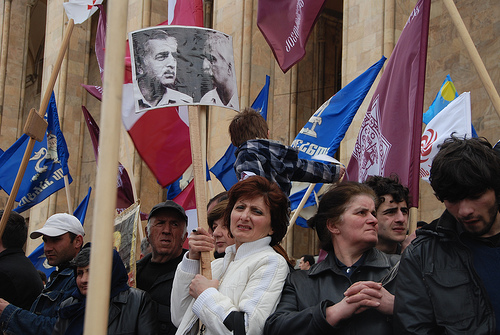 Protesters waving flags for opposition parties and victims of the war
Typical Georgians chatting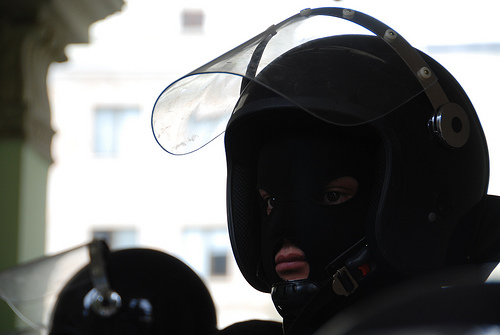 Riot policeman waits in the parlimentary courtyard