POSTS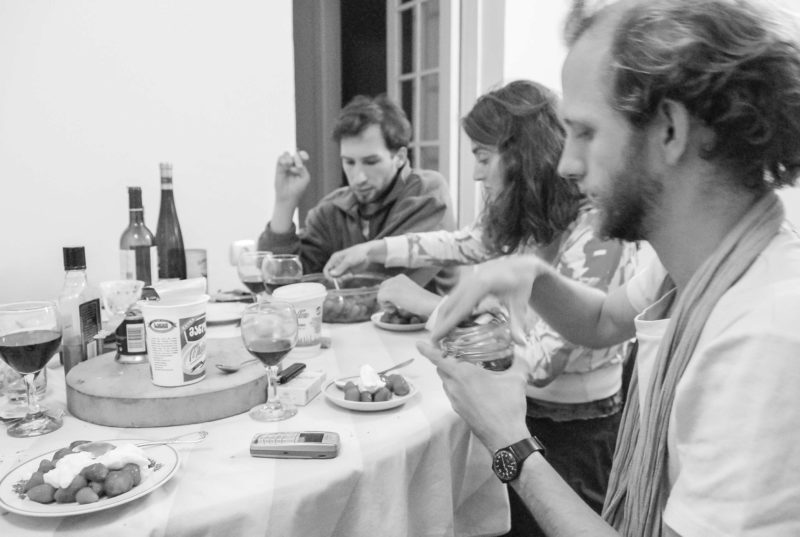 Earn Money and Stay Longer in One Place to Deepen Your Travel Experience
Work
At the moment I'm working on a website for a real estate company here in Georgia because I have run out of budget for the round the world bicycle trip. I'm living with a Dutch architect and an English real estate company director called Richard. It's a nice novelty to live with an English (as my French girlfriend Fanny would call us), but we're just so bloody English…
The architect also has the dream to cycle round the world, so it's nice to have something in common. I was given a book by a journalist I met from Moscow visiting his friends in Tbilisi about a month ago (before I met the architect - he's read the book). It's called 'The Fountainhead' and it's based on the architect, Frank Lloyd Wright. I studied him during A-Level art at school and I also did a piece of artwork based on one of his buildings.
One of Frank Lloyd Wright's quotes is:
I believe in God, but I spell it Nature.
It holds significance for me having felt on occasion in the presence of the awe-inspiring beauty of nature. But it doesn't help to explain all these seemingly chance occurrences and meetings that keep happening since this idea was born. In Chaos theory there is a concept called a strange attractor which is similar to this phenomenon.
The time I've spent over the last month has been a continually evolving experience. I've been spending so much time sitting at a computer recently which is in stark contrast to being on the road, but it is necessary to earn money. If you do the same thing everyday life seems to all blur depressingly into that one same day. However, the architect fittingly said to me the other day
Who says life is about memories?
I'm looking forward to being able to concentrate on just my trip and get away from all the distractions. In some ways everything has gone full circle since we left last year. Every day is a learning process. Days seem to fly by doing similar things, at least in the physical world. Mentally there is a lot of movement going on with work, relationships, plans, learning - nothing stays the same. I've sung in 2 more Georgian singing concerts. One in the stunning Pankisi Gorge and one at the new concert stage in Vake Park.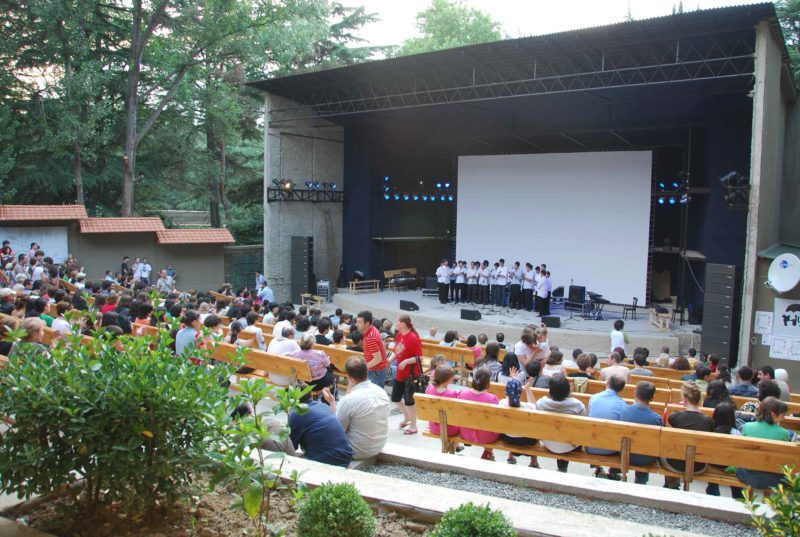 Onward Travel
The situation with visas for China and Iran seems pretty terrible for Western Europeans. I'm tentatively hoping I will be able to get an Iran visa. I would still like to go to China so if the visa situation is relaxed after the Olympics has finished. I met a French couple who came from Bordeaux on bikes and arrived in Tbilisi last week. It was depressing to have to tell them that Tom waited 10 weeks for his Iran visa, then didn't get one, without even an explanation.
I've also been looking into a route through Pakistan and India, which is what we originally planned to do and for me it holds more intrigue. I was doing a lot of umming and ahhing about my route. But really it all boils down to the need to take action whatever it is. So that's what I'm going to do. I'm missing my bike. I've had another mechanical problem with it, which I'm having to sort out. However, it could have happened in the middle of a blistering desert somewhere.
Environmental Research
I've been in contact with my old university lecturers in the Environment Department at York University about how we can improve our mission to observe and document climate change. When I leave, I will be concentrating on implementing a new structure for this which we are developing at the moment.
Filming
I'm determined to continue to film and improve the filming. It's very important to me, because it means the trip is imprinted in my mind and the minds of others, rather than fading in my memories and being lost in translation in my writing and other documenting. It's a moving picture which the written word or a still picture isn't.
Leaving the City
Some things have distilled my lust for the cycling lifestyle. I've started to resent being in this city, which is good for my motivation.
Living in a city and seeing its stark contrast between the rich and the poor
Breathing in the fumes from the cars as I cycle to work.
The strange lifestyle of foreigners living amongst the native people here and their difference in attitudes.
The beggars that nag me walking down the street.
The same ugly concrete tower blocks.
Thinking back to one of the first blogs I wrote when I arrived in Tbilisi, I've started to become more aware of my situation and it is a kind of 'Naked Lunch' in the sense of - I've been busy enjoying myself, but other things have bubbled up and started to feel more important.
I've had my eye on Alistair Humphrey's blog and his and Ben's Saunder's 'SOUTH' which will be the first return journey to the South Pole on foot, and the longest unsupported (human-powered) polar journey in history. The 1800 mile journey will take up to 4 months to complete. I always find inspiration from him.
When I go forward, I know that I've got to find more from myself and from this trip. I really will have to dig into my ingenuity and creativity. I have to develop my own motivation. It's going to be deep. Definitely totally life changing again and the biggest challenge of my life so far.