POSTS
My Daily Croatia Mountain Bike Guide Itinerary
In 2005, for 6 months I worked as a mountain bike guide.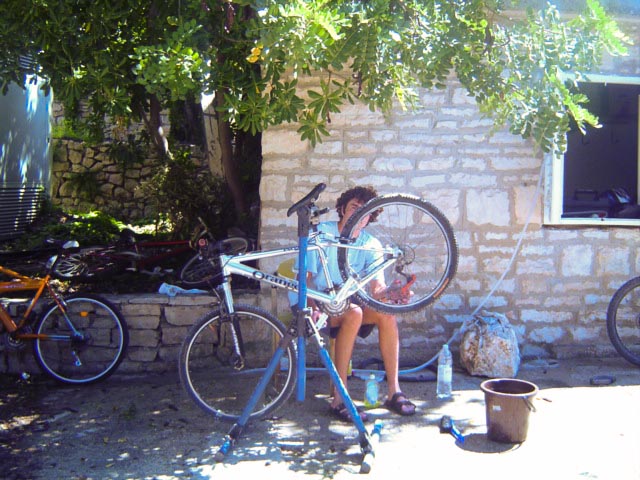 Each day I would make the following speech to guests:
Welcome, I'm Andy. I am the mountain bike guide here. I will be doing a harder ride in the morning at 7.30 am and an easy ride in the afternoon at 5pm. I will also take a guided ride at 2.30 pm if needed.

Please sign up for the rides by putting your name on the boards. You can go freeriding any time taking out the bikes and exploring, we provide all the kit- helmets, gloves, water bottle and a freeride pack with spares and tools. You must be in at least a group of two and back by 5pm. You must wear trainers whilst riding.

Any particular wishes or questions please ask me. The riding here is great and the scenery is fantastic so you're onto a winner. The bike shed is up the stairs and through the door to your right.
These simple instructions formed the basis of the guided ride in terms of safety and expectations. It was important to prep the group about what the experience would be like. This gave a sense of direction to proceedings and to ultimately allowed people to choose if it was something they wanted to do or not.