POSTS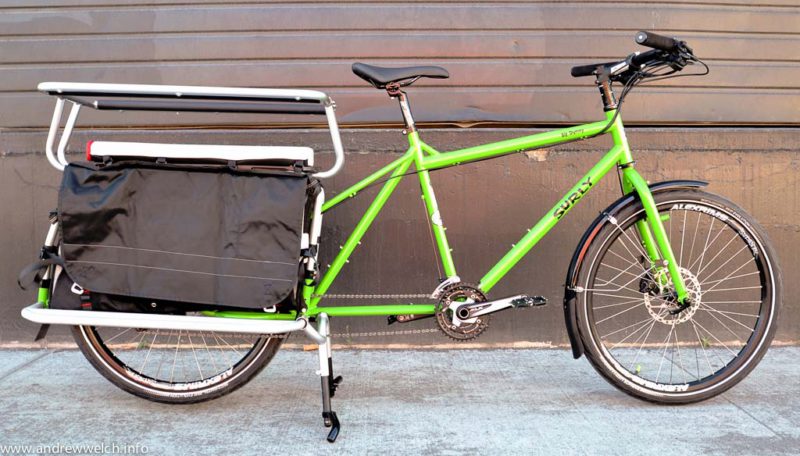 Utility cycling and long distance cycling
I recently cycled from Leicestershire to London as I'm moving there and have done a few trips down to sort out accommodation and visit friends. It is not that difficult to pedal in and out of London with many routes on small roads, cycle and canal tow paths. On a previous trip I also followed the Thames path for a section.
There is something satisfying about biking a route which you have done many times before by car, train, or bus but because cycling gives you a sense of the places and geography. The landscape along the route is embedded in my memory. With the prospect of staying in the UK for a while, I'm determined to explore more by bike.
Cycle touring has taught me I can cover a long distance by bike if I put the time in. A couple of days ride at a slow pace, I can cover 150 miles.
It got me thinking about the concept of "Utility cycling" and I was surprised to find a Wikipedia article on it specifically.
Utility cycling encompasses any cycling not done primarily for fitness, recreation such as cycle touring, or sport such as cycle racing, but simply as a means of transport. It is the most common type of cycling in the world - Wikipedia
In Mongolia on my last cycle tour I met a guy from the Netherlands. He said that there people don't just do short utility journey but over longer distances too.
Last week I went to an interview for the design degree I applied for at Goldsmiths. The lecturer I met said (in jest) that they should get rid of the motorways and replace them with cycle lanes.
This may be going a bit far, but when Tom, Mark and I cycled in the Netherlands, we often used the long distance cycle routes and some of these followed parallel to the main trunk roads or to the rail tracks (this was also the case in Switzerland).
I think it makes sense to offer cycle paths alongside trunks roads and railways which are built to provide the path of least resistance route to their destinations. It might encourage more people to commute from that road as they can just switch from car to bike without having to think up a new route.
Last week I was able to get a lift back home from London with my dad. He was on the way back from working on the South Coast. He was delayed because of traffic jams on the M25. I met him in Redbourne, and we took the M1 which was also stop-start. Getting people out of cars onto bikes would reduce the number of cars.
The Netherlands has a great network of cycle lands which opens up enormously the possibilities for the application of cycling instead of motorised transport for all kinds of journeys.
In cities, the bicycle courier is often a familiar feature, and freight bicycles are capable of competing with trucks and vans particularly where many small deliveries are required, especially in congested areas. Velotaxis can also provide a public transport service like buses and taxicabs."
Utility cycling is believed to have several social and economic benefits. Policies that encourage utility cycling have been proposed and implemented for reasons including: improved public health, individual health and employers' profits a reduction in traffic congestion and air pollution, improvements in road-traffic safety, improved quality of life, improved mobility and social inclusiveness, and benefits to child development.
To conclude, if you have the time and not too much luggage why not consider going by bicycle instead of car on a "utility" journey.