REVIEWS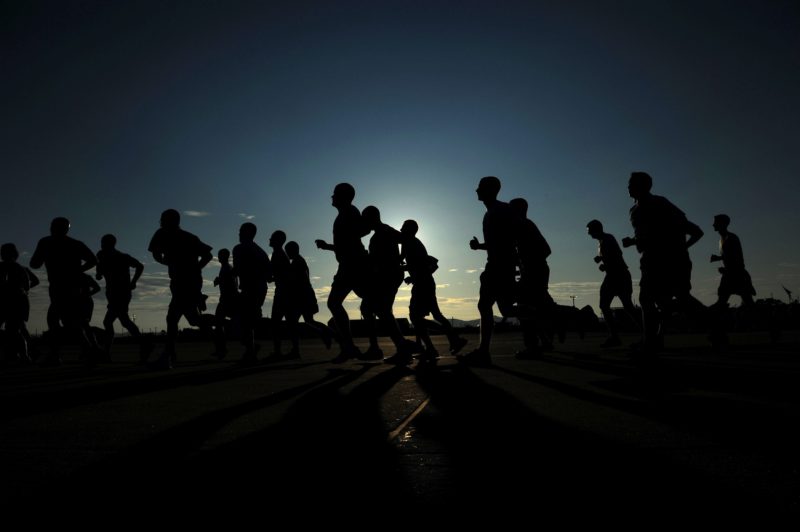 Gear Review: Merrell Trail Glove 3 Zero Drop Barefoot Running Shoes
Having really liked the New Balance MT10 barefoot running shoes in the wide fit, I wanted to find a similar pair when they were discontinued. I was excited to come across the latest offering from Merrell - the Trail Glove 3. A nice shoe for conditioning and training.
I bought a pair receiving a discount from Wiggle.co.uk and started getting the miles in. I bought them to take with me on a trip to Spain and used them for trail running in the dusty, dry, mountain conditions there.
Specs
Upper and Fit
The upper on the trail glove is an interesting one. It definitely is an eye catcher and on first glance I jokingly referred to it as a mix between climbing shoe and a high tech protective sock.
I can happily report that it performs better than it looks.
The toe box is wide and protected with a strong durable fabric. The upper is entirely ranked (overlay material where the upper meets the midsole) which adds security and durability.
Whilst running across ground with a lot of thorn bushes I snagged a shoe a few times and looking down convinced it would have left a tear I was happily surprised to see the material fared very well.
The lacing system allows the laces to sit comfortably across the foot. The inner is very soft and durable - good at preventing any ingress of stones.
The heel area fitted my foot very well. I have quite a slender back of my foot.
The most I have run in the shoe is 10 km on dusty, dry, terrain. The sole is only 6mm thick but it is very well designed and gave adequate protection from sharp rocks.
While the fit is not quite as precise as some shoes I've used it certainly didn't feel sloppy and I didn't feel that I had to mess around with the lace tightness.
One improvement they could make on the arch of the shoe is change the material for something more hard wearing.
It is made from a foamy material and although it prevents ingress of sharp objects, it does damage superficially quite easily. It may be designed to do this but it seems a little under built.
The Ride
When I received the shoe the shape of the sole made me worried that it wouldn't provide enough lateral stability at the heel, because of the slender shape. However, my fears were overcome because the design performs very well.
These are a barefoot style shoe and the feeling is that of the foot being 'augmented' and 'protected' as opposed to wearing a shoe that responds itself via its cushioning.
At high speeds the shoe gives support and encourages a good running style with the forefoot coming more into play than usually. If you are used to running in shoes with heavy heel padding, they may take some getting used to from this point of view.
They are suited to their name - for use on trails. They are excellent for picking your way around and over obstacles and encourage nimble movements and precise foot placement and change of speed and direction.
Outsole
When I first saw the outsole of these shoes I was a bit disappointed.The material looked a bit hard to offer good grip and not enough ruggedness or tread. However, I was pleasantly surprised.
The grip is clever and works rather than 'looks like it should work'.
Its akin to a go anywhere mountain bike tyre as opposed to a mud or downhill tyre.
A major plus point is the longevity of the sole. It has worn very well so far (after about 100km) of use and also being worn occasionally as a casual shoe.
I mostly run off road and I have a different pair of shoes if I run on road with a slightly more cushioned sole. The type of rubber is on the hard side which is good for the kind of terrain this shoe is designed for.
Conclusion
The Merrell Trail Glove 3 has exceeded my expectations. I wanted a shoe to replace my old New Balance barefoot trainers and these shoes really get the job done and has a unique look to go with it.
There needs to be some refinement in terms of the details but Merrell have hit a home run. These trainers may be in the budget end of the spectrum but in my experience they really perform well and are good value for money.