REVIEWS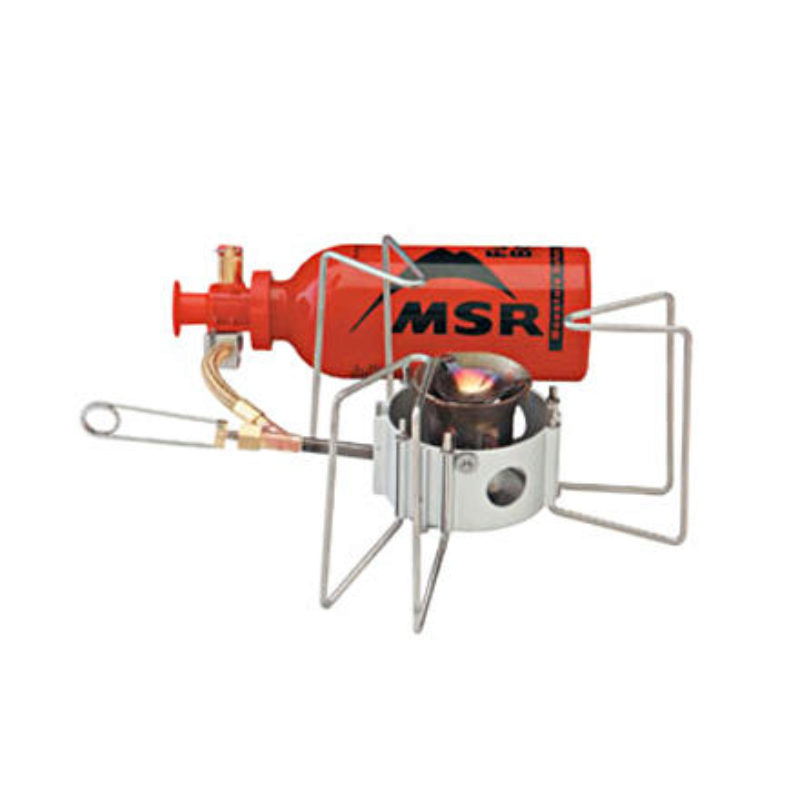 Top 5 multi fuel camping stoves
MSR DragonFly Stove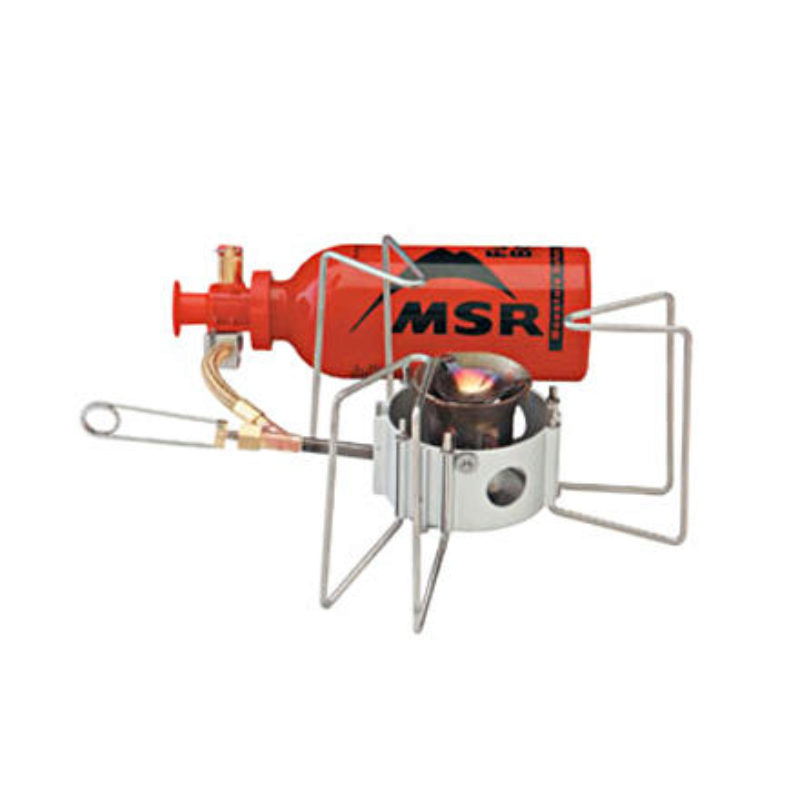 The MSR DragonFly Stove is a multi fuel stove which can burn any liquid fuel including diesel.
Feature / benefits
Dual-valve for precision, simmer-to-boil control.
Extra Wide Pot Supports - hold up to 10" maximum diameter pots or fry pans for group cooking.
Multi-Fuel: Burns white gas, kerosene, unleaded auto fuel, diesel, and jet fuel for versatility.
Compact: Folds to 1/3 of its working size for easy storage.
Efficient: Suspended burner cup enables the stove to burn hot and strong while reducing heat lost to the ground.
Field Maintainable: Shaker Jet™ technology and smart engineering allow complete cleaning and maintenance in the field.
I used this stove cycle touring through Eurasia. It worked well even with poor quality fuel. The wind shield disintegrated with use.
Trangia Multi Fuel Burner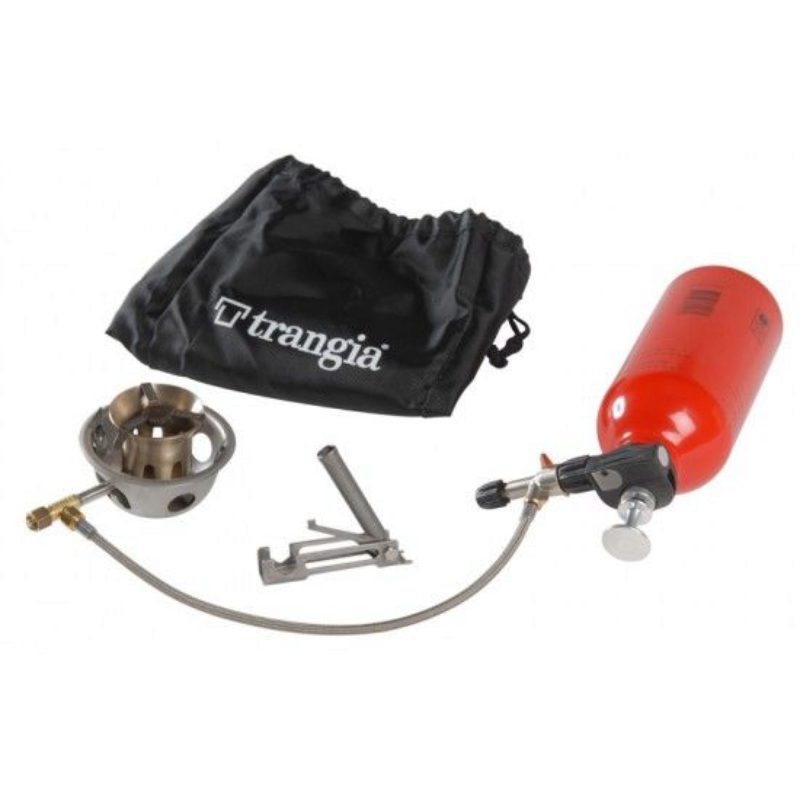 Features / benefits
Supplied with a fuel bottle, pump, service tool and 2 jet nipples.
Powerful for fast cooking
Burns a variety of fuels including White gas and Petrol, with the 0.32mm jet, plus kerosene or diesel with the 0.28mm jet.
Easily regulated once lit for versatile cooking.
Unit is supplied with it's own storage bag.
Lightweight: 0.525kg
I used the Trangia Multi Fuel Burner for cycle touring across Eurasia. I built a stand for it as the burner doesn't come with a stand. It was very reliable even without being able to maintain it as much as I would have liked.
My Trangia stove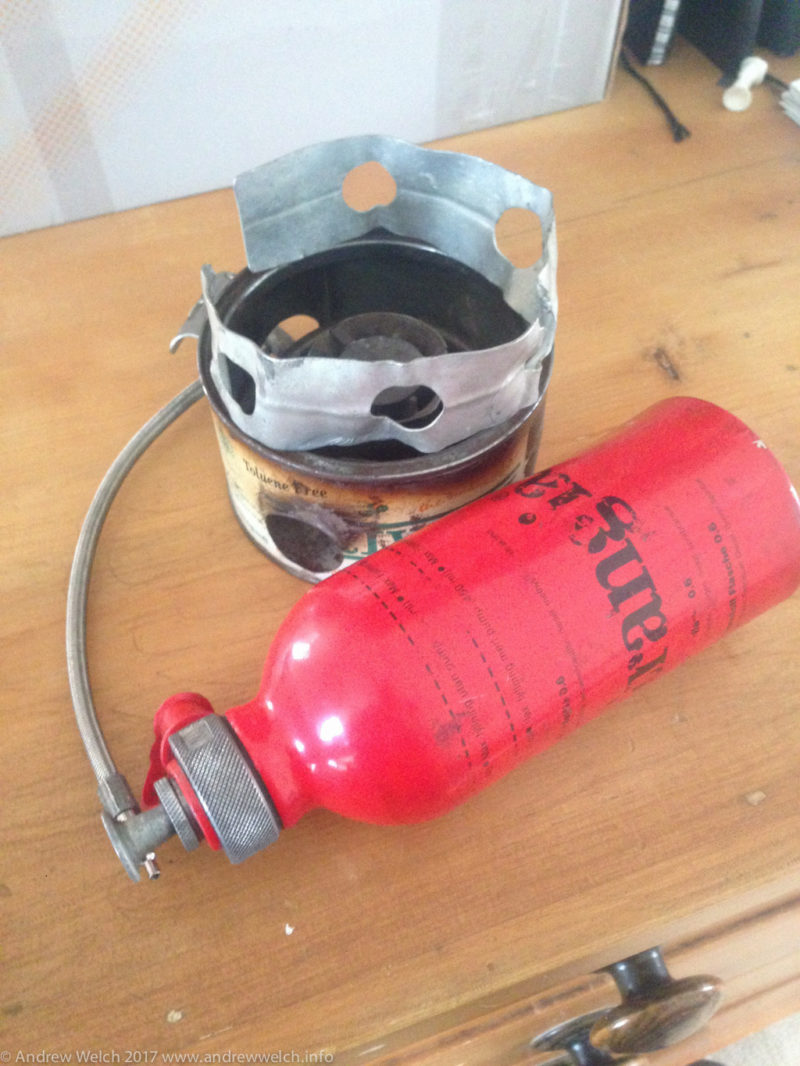 Primus OmniFuel Stove
Features / benefits
Works with LP gas, petrol, diesel, kerosene and aviation fuel - versatile.
Separate control knob provides adjustment.
Sturdy build construction.
Fuel bottle included for portable fuel storage.
Multi-tool with integrated cleaning needle for easy cleaning.
Nylon stuff sac.
Weight: 441g.
Fast cooking times 1 litre boil time 3mins.
The Primus OmniFuel Stove is little bit more expensive, but comes highly recommended. I have not tested this stove.
Edelrid Hexon Multifuel Stove
One of the lightest options available.
Features / benefits
220g - one of the world's lightest stoves
Compatible with gas, petrol and kerosene.
Foldable feet that provide the pot stand and give it a stable base on the ground and for the pot.
Simple and rugged design allows for easy use.
Fuel pump is claimed useable at all temperatures
Addition of Edelrid Tradapter (not included), the Hexon is suitable for all storm cooking.
Comes with fuel bottle, pump, tool set and transport bag.
Output: 3000W
Consumption: 80-240g/h
Cooking time: 3.1 min per litre
I've not tested this stove but the light weight and performance make the Edelrid Hexon Multifuel Stove a contender.
Go Systems Gemini Extreme
The budget option, still a reliable unit and burns gas with an adaptor.
Comes complete with pump, with non-return valve.
Comes with 0.5 ltr Fuel Bottle.
Burns many liquid fuels as well as gas from a remote GoSystem EN417 gas cartridge.
A sharp agitation of the stove cleans the jet and ensures that the heating tube (generator) works efficiently & performance maintained.
As the others, it features precision flame control.
Burner protecting windshield.
The linked fold in serrated pan supports & legs.
Comes complete with maintenance kit and carry/storage stuff sack.
I've not tested this unit.
Other outliers
Conclusion
There are many options out there for multi-fuel stoves. This piece of gear is highly versatile and brings plenty of new options for cooking on the road.
Buy multi-fuel camping stoves from Amazon