REVIEWS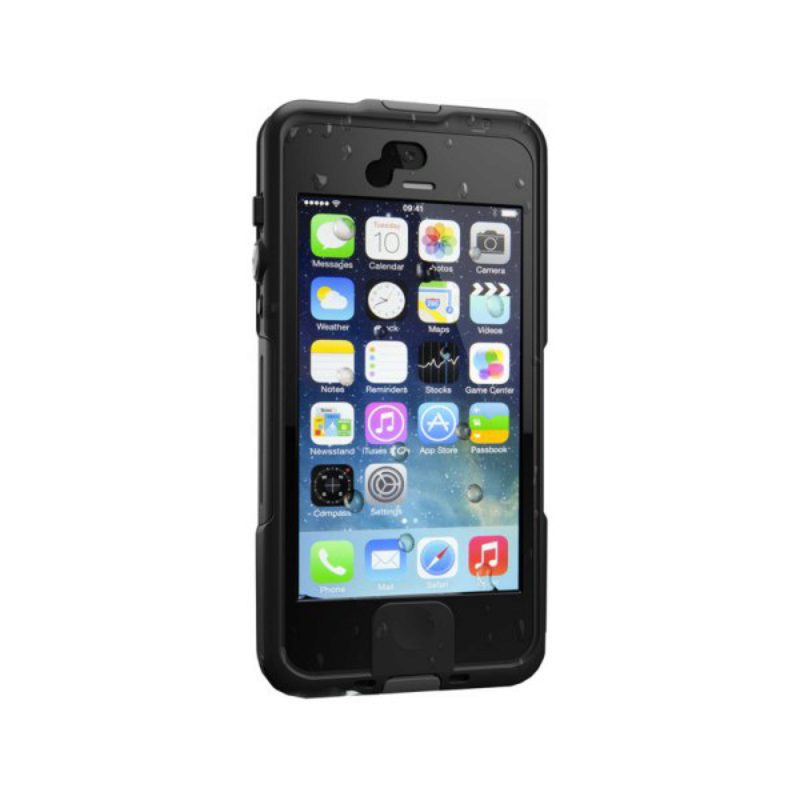 Review of Lifedge iPhone 5 Rugged Waterproof Mobile Phone Case
Mobile phone cases are important as phones are expensive and can be susceptible to getting damaged in daily use. There are many options available to buy online but having tried a couple cheap versions out I found them less than suitable. I came across the Lifedge product range and approached them to ask if I could test out their rugged mobile phone case.
Tech specs
100% waterproof and dustproof to IP68 (Tested in 2m of water for 30 minutes)
Shockproof
Reinforced protective architecture
Access all iPhone functions you need to explore outdoors including in-case charging
Exceptional sound transmission and call clarity
Ultra-compact case for everyday use
How I used it
I was given a Lifedge iPhone 5 Mobile Phone Case to test and review by Lifedge whilst doing my Bajada project - a trek from source to sea of a dry fluvial system in the Sierra Maria mountains in Andalucia, Spain (a Joya - Arté + Ecología project). I wanted a protective mobile phone case as I planned to use my phone to take photos and tweet my location. The soil in the barranco and rambla (river basin) was often dry and fine. I wanted something to protect from dust and sand.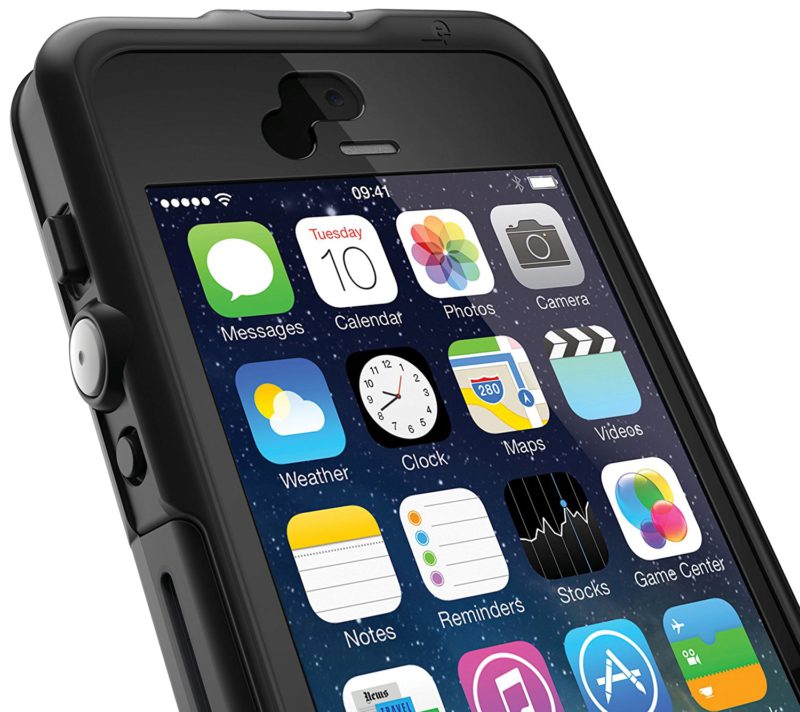 The case feels solid and not too bulky. It is made from rigid plastic covered with rubber. At the top and the bottom of the rear cover are plastic hinged clips and the bottom one has a rubberised seal which bungs up a port to the power socket. The back has a reinforced double layer of material and a bevelled area giving better lateral rigidity. There are rubberised buttons for volume, silence and power. There is a transparent area for the phone and sensor in the top right hand corner and there are overlapping lips on the side that hold the rear cover firmly in place against the front cover. The two parts seal together and clip and the top and bottom. The phone slips snugly into the front cover compartment. The phone is held tightly in place.
In Use
The screen sensitivity is slightly reduced. I've dropped the phone many times with no problems. I washed it under running water with no intrusion. I've not fully submersed the phone. The sound is surprisingly clear.
Pros
Strong and rigid build protects from impact, dropping, pressure
Rugged
Grippy rubber
Good features
Cons
Reduced screen sensitively
Needs refining
Fiddly clips / buttons are the achilles heel
Expensive
The screen protector has started to show signs of wear in the form of small scratches.
I haven't had any problems with the clips popping open although they feel as though they could clamp more effectively.
Update - after 1 year of use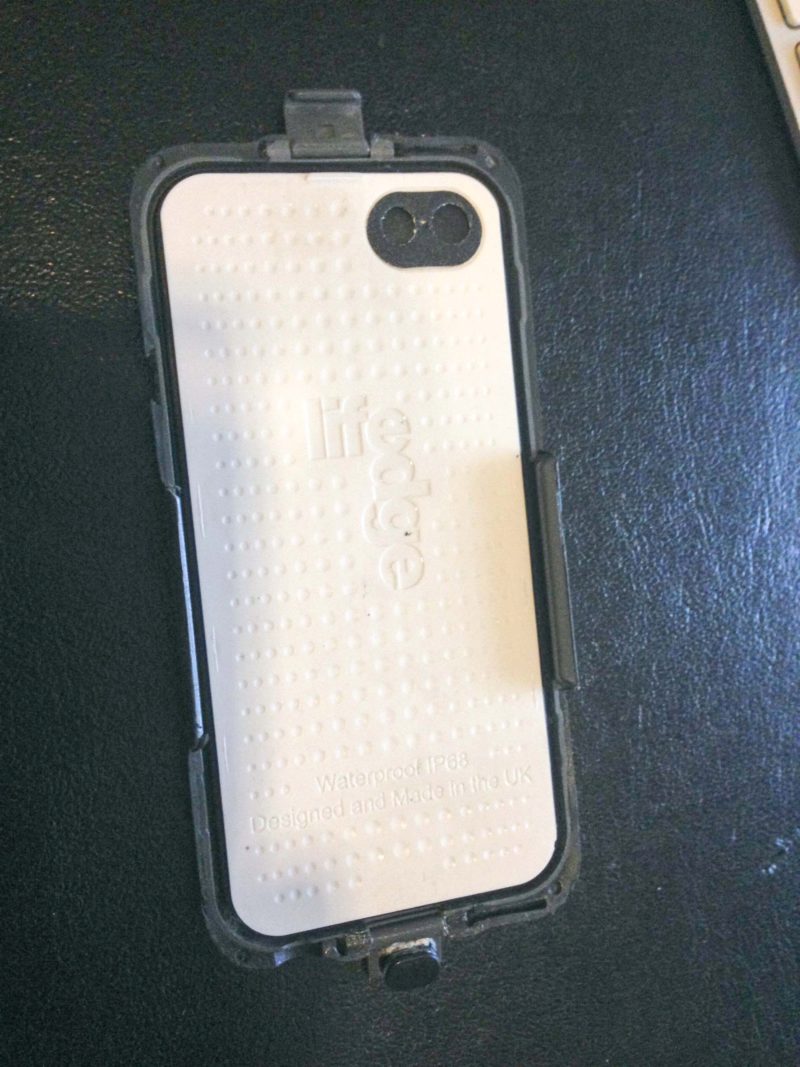 Strong multi-layered internal construction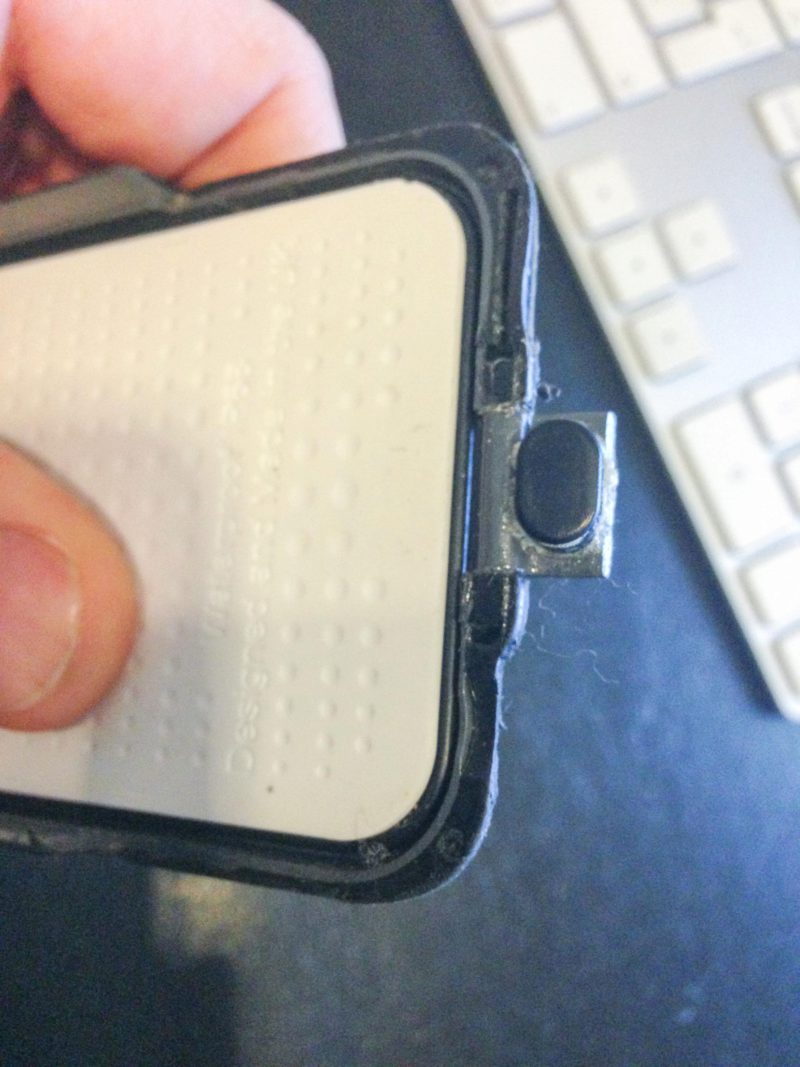 Clip at the bottom broke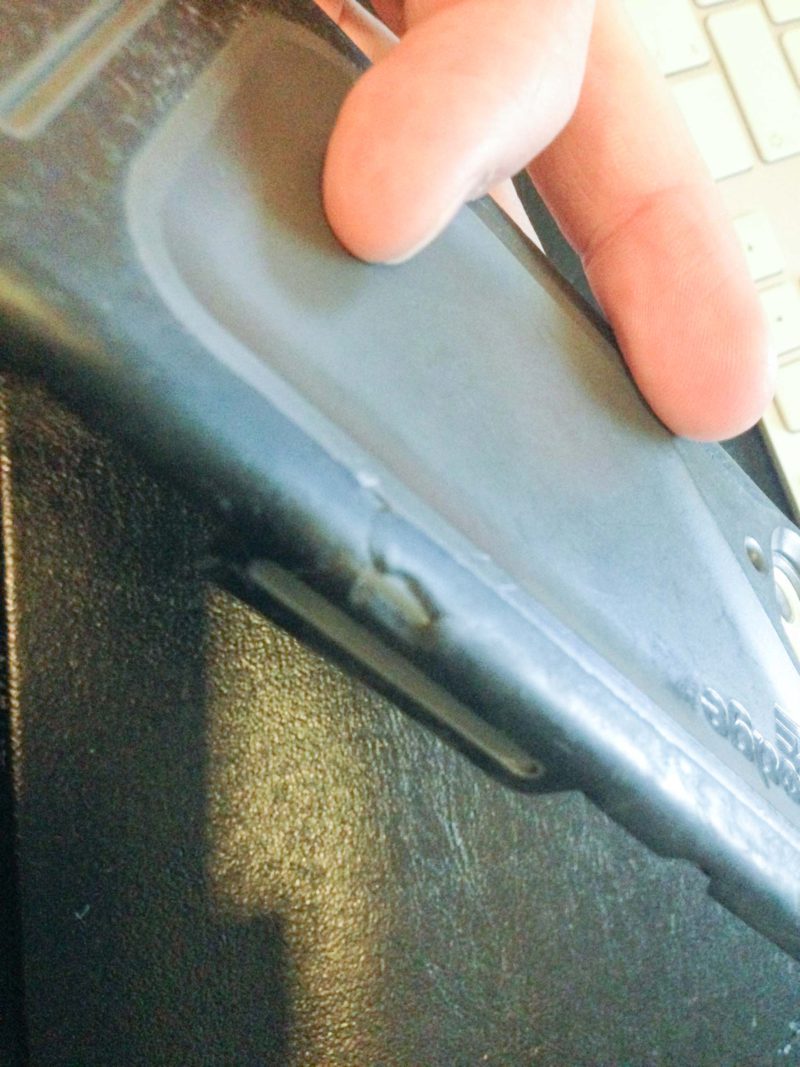 External rubber wearing
Conclusion
The case makes the phone much more durable and less susceptible to wet, moisture and dust. The possibilities of the use of the phone are expanded. I would hope that at its current price, Lifedge will be ploughing that money back into product development.