TRAVEL-REPORTS
Cycling the South West Coast Path
Got the train down to bournemouth and cycled along the coast path. Full story to come…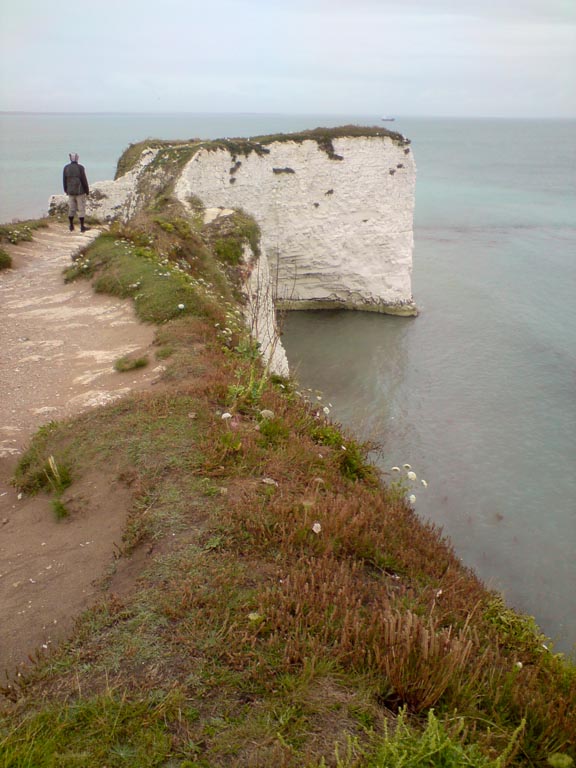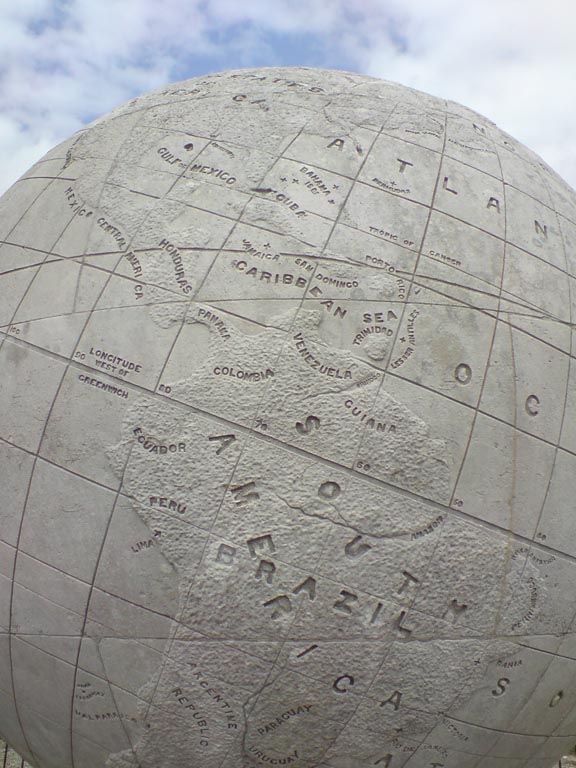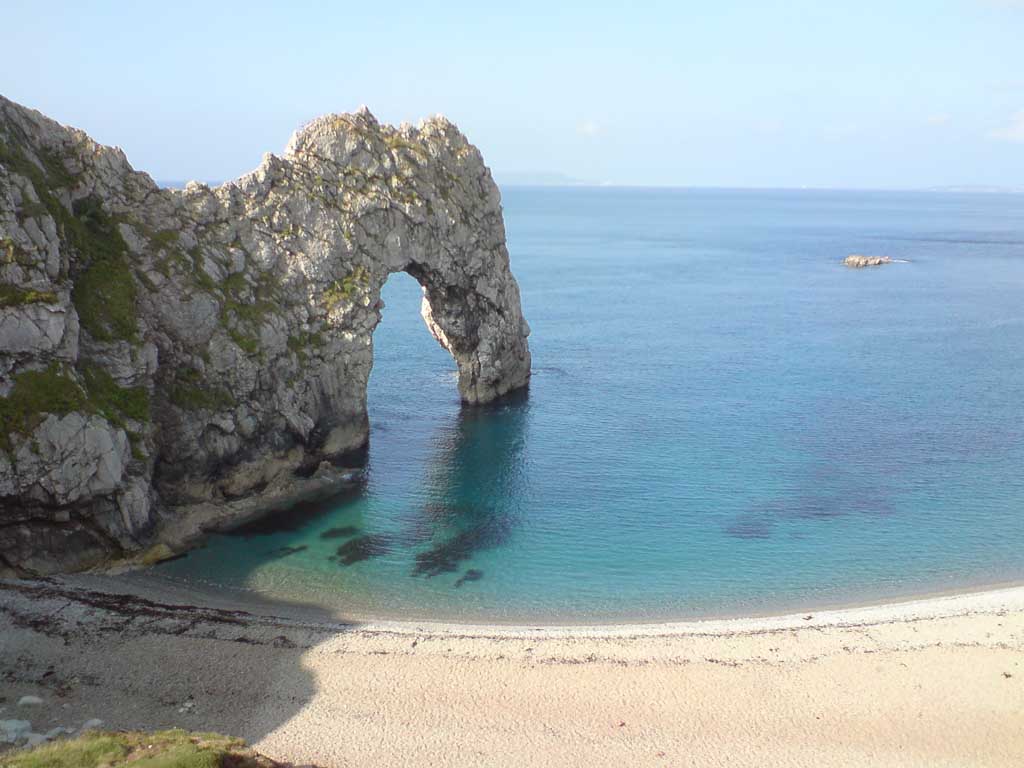 I'm in Christchurch. Me and Siobhan got the train down to Poole and there was torrential rain. I was sick of at looking at the wealth on display in Poole so it was good when we got over to Studland via the ferry. The ferry clunked and clanked. In the distance was Brownsea island.
We cycled alongside Shell Beach in the rain, then Knoll Beach and stopped at the Natural Trust car park and I was aghast at the inflated prices in the shop (this is not the place for a poor student, I thought). There was a man standing outside the shop with his family, talking loudly about Salmon.
We cycled over to South Beach which was a favourite as a young child and we investigated the cliffs. We stood in the water and had a conversation and then camped out at Old Harry Rocks.
The following day we had breakfast in Swanage, which is a little typical sea front Punch and Judy tourist town. I had a full English and coffee. After that we pedalled up to Dullston (haha) head and walked down to look at the big concrete globe. It is a great coastline when you get down to it. I drank some Coop Best Bitter at 4.1% then we made our way to Worth Matravers pub Square and Compass and I drank further strong beer and cider and was inebriated. The sun came out and I was attempting to explain about Lacan to S (I'd been reading How to Read Lacan' by Slavoj Zizek).
We cycled over to Corfe Castle and half way camped in a field and cooked burgers. The next day we went down to Corfe Castle quite early before it opened, walked round the par and had a swing on the swings.
We went to another pub and there were people on business lunches talking loudly.
We rode to Kimmeridge bay in the rain via nice countryside, hilly and heath passing little farm houses. It was nice to be out of the city and have a nice free feeling like my world isn't forcibly constrained by my built environment.
MOD ranges - Kimmeridge bay freezing. Interesting geology sedimentary rock and fossils. A-Level biology group. Made some chocolate drink. Pedalled up over the Purbeck range across the MOD range which was open and to Lulworth. Camp festival. Dead tank targets. Wondered what it would be like to do the army exercises. Good hills to ride.
Lulworth Cove. Interesting arches, cliff formations. Feeling mentally quite altered by the general cold symptoms.
Drunk this weird tasting cider - Portland Fortified Wine? Ate delicious home made fish pie then sat in a stupor and fell asleep for a bit, before pedalling up the hill to a campsite at Durdle Door, pitching then walking down to the DD and Man of War beach for dusk wander - bloody impressive place - better with pirates not tourists though I think.
Morning woke early and ate porridge on the beach, then swam across the Man of War bay and back. Cold water made me cough a bit due to cold but then cleared and my body stabilised to the temperature and I happily swam across - weird feeling like the sea become my bod - philosophy of swimming? Feel hidden. Really cool, next time swim round the coast and get a sea kayak and do the coastline.
Back over to Lulworth Cove. Bought a crab from a fisherwoman for £3.18 and devoured it on the beach - good meat in the legs and pinchers and pate in the body.
Then pedalled out of that place and across the MOD heathland to Wareham which had a good feel about it. Did a shop - burgers ,tins, beer cheese etc then pedalled out of the town got lost and did a cross country route over Stobourough heath before camping in a crap campsite. Weather also crap. Sainsbury's bitter at 2.1% is pointless.
In morning £10 for campsite and shower extra so we rode over to Studland on this nice off road track through patches of woodland and fields with cows crossing stream etc thens own onto Knoll Beach for chill out and swim. In the evening ate delicious burgers on the beach with 'Victorian Chutney' (Baxters). Tasty cheese and then up onto Old Harry Rocks to camp. 2nd time.
The next morning we went down onto Studland South Beach and you can borrow deck chairs there. Took a couple and sat for a while. Dug a large mountain of sand and Siobhan made a kind of smoothly shaped sculpture.
A really posh guy came down with his kids - he had partially lost his voice. Looked a bit like Tom Cruise. He had a lively edge about him. Told his kids to wait whilst he fetched the speed boat. Cut a long story short he tied a tubber ring to the back and gave the kids rides.
Went over to Knoll Beach had a swim with Siobhan. Chatted with the keeper of the Conservation Centre and he told us about the solar panels producing 1 KW hr per week. Chewed up phone books in the walls for insulation.
Pedalled over to Wareham and there was a concert and we camped in the look out campsite had some cheap pints pizza, fish and chips and pork rolls. No one at camp site reception so we didn't pay.
Cycled off road way back to Studland and then on the ferry back over to Poole. Cycled to the quay and had a drink in the Green Pub, oldest pub apparently, chatted to old dude who was a local.
I mentioned I was doing a design course and he showed me his boat - a 100yr old yacht made from steel commissioned originally by a Lord who took it down the canals to Bordeaux. He had been down in London about 60 years ago and mentioned Quentin Crisp - The Naked Civil Servant and how Poole was different back then.
We pedalled around Poole, got some food and headed down to the seafront promenade through Bournemouth. Lots of international folk and arcades and lots of beach huts. Lots of teenagers playing. Cooked some burgers at Canford Cliffs. At the end at Hensbury Head met an Irish musician on his friends beach hut who we shared a wine with and then we camped on the beach. Slept well.
Rode back round Mudeford flats into Christchurch and went to ruins and bowling green then sat in boathouse cafe for coffee and read 'Positive News' newspaper about Bolivian Earth Laws. Then we sat on the green in front of the marina and cooked burgers after reading and then we pedalled along the coast. Christchurch sea front busy beach huts then cliffs round to Lymington pedalling across the top - sandy cliff erosion sea dangerous lots of currents heath and golf course.
Then down into the town via the salt marshes and solent path. Marina with many yachts at Lymington. Went up to pub Mayflowers Inn. Drunk pints and ate jacket potato. Siobhan had a nice tuna steak. Then we got at room at the Angel Inn. Good room and great breakfast next morning then pedalled to Brockenhurst cooked fish cakes sitting next to the river with children playing and houses. Drinking now waiting for the train with a pint. Train at 7.15pm.