TRAVEL-REPORTS
Sonar 2012 Music Hack Day
migrated from the WeQuest research blog August 3rd, 2012 5:41am:
Another research opportunity presented itself when I attended the music festival 'Sonar 2012' in Barcelona. http://www.sonar.es/en/2012/. This festival runs every year and sees the likes of the top musicians in the electronic genre attending. There was also a 'Music Hack Day' where a developers, engineers, and musicians came together to participate in a 24 hour 'hack' session to come up with a new app or musical instrument. The intensive focus created by the time limit within this shared space I think creates amazing potential. Personally I would rather focus intensively in a situation like this than spread learning out across time, although, there are limits with this set up; not least that it is rather tiring to stay up for that long. However, an amazing mixture between this intensive workspace and the stage performance space meant that you could walk between them and refresh yourself by listening to some music.
I would criticise the over emphasis on use of laptops but this is a limit in the accessible technology rather than anything else.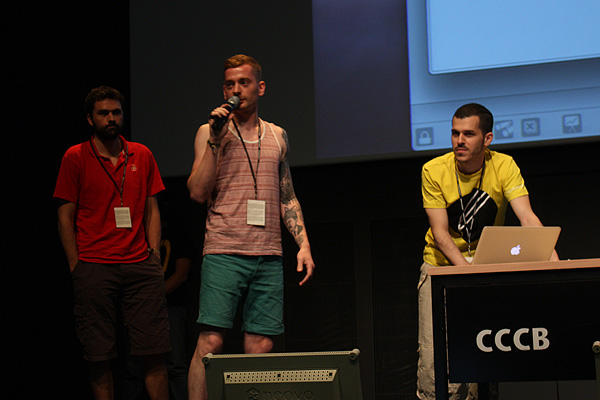 Stomatolites present at the Music Hack Day