TRAVELS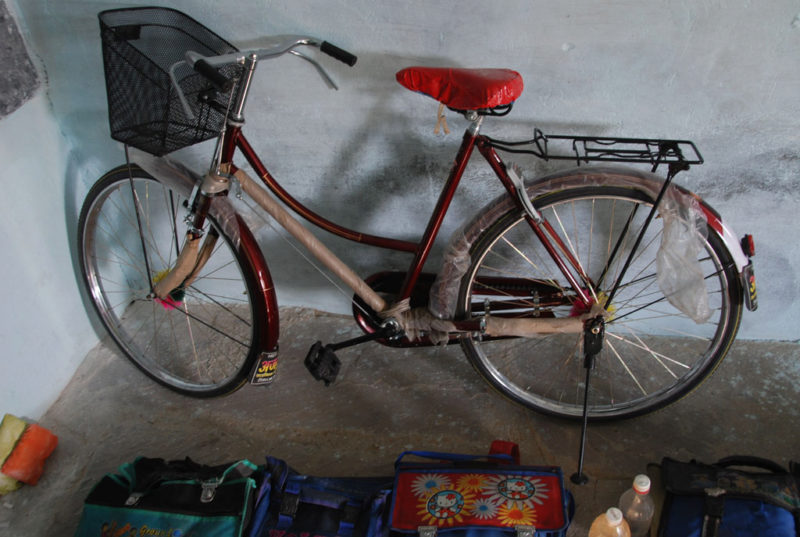 Donating a bike on behalf of Wheels4Life to Help a Nun Get to Work
Last night, after a long day's ride, I was taking some photos of an amazing sky and I met two ladies, enrobed in orange shawls.
They spent a few minutes watching me getting different angles of the melting pot of colours that made up the sky. I noticed they were interested in speaking to me.
'Where are you from' in a fluent English, one of the ladies asked. We struck up a conversation. They were Hindu nuns who also volunteered as teachers. They ran a small, local school, which doubled up as an orphanage.
Didi Dyotana had been a nun since 1979 and was a member of the Ananda Marga Hindu sect.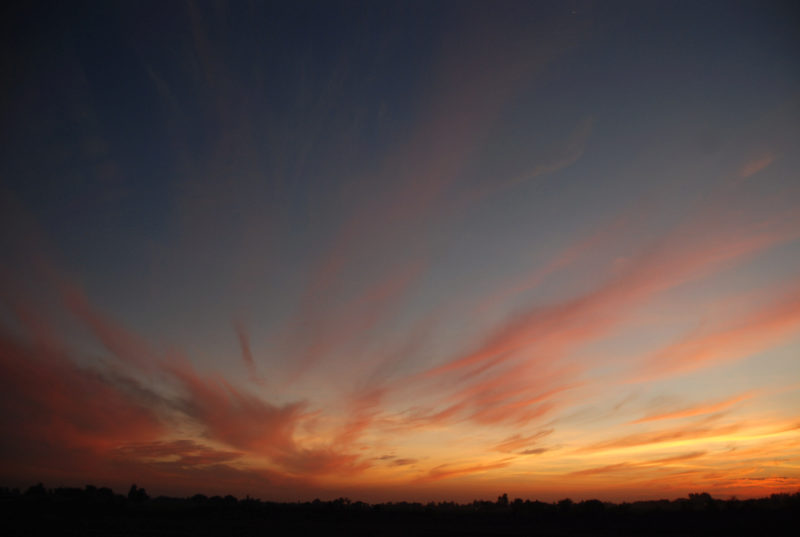 TODO: Khajaraho and road to Varanasi, Jan 2009 (19)
TODO: Khajaraho and road to Varanasi, Jan 2009 (8)
The Ananda Marga sect of Hinduism doesn't believe in worshiping idols. Instead they believe that it is possible to meditate and pray wherever you are. You don't have to go up a mountain, in a cave or to a temple.
They also believe in 'Dharma' which is a search for truth within oneself through meditation and a belief in service for the good of society as a whole.
The school comprised three basic buildings, one of which was unusable due to subsidence into the ground. They had no electricity or running water.
I was intrigued to hear of a 'self-sufficiency' approach, born out of necessity and from the philosophy developed by their Guru. They grew their own vegetables in the garden and collected rain water. I was told that in Indian culture, much less was wasted, compared to Western culture (she had been previously stationed in the US).
She told me how over the past years, due to global warming and extraction of the groundwater for mass irrigation and industry, they can now only pump water from the well in the morning. In addition, it took longer for the water to arrive when pumping.
I had been previously been told a similar story when I had passed through the Punjab region. I in the village of Bhala Wala, and they said that they had to go dig deeper than last year to get drinkable water. The water that was below 50ft beneath ground was only useful for washing clothes and watering the buffalo.
Back to the topic of the school. The locals chose to send their children to this school, instead of the local government school, because it provided a higher standard of education. For the price of 40 rupees per day, the children had their materials and books for learning.
Funding for the organisation came mainly from oversees donors who paid a monthly amount of 600 rupees (about $10) and that provided for the child's education for a month.
Some children are living at the school and have been brought up by the nuns, in the absence of their parents. I met the children, and it was heartening to see that they were bright and enthusiast little people and top of their class.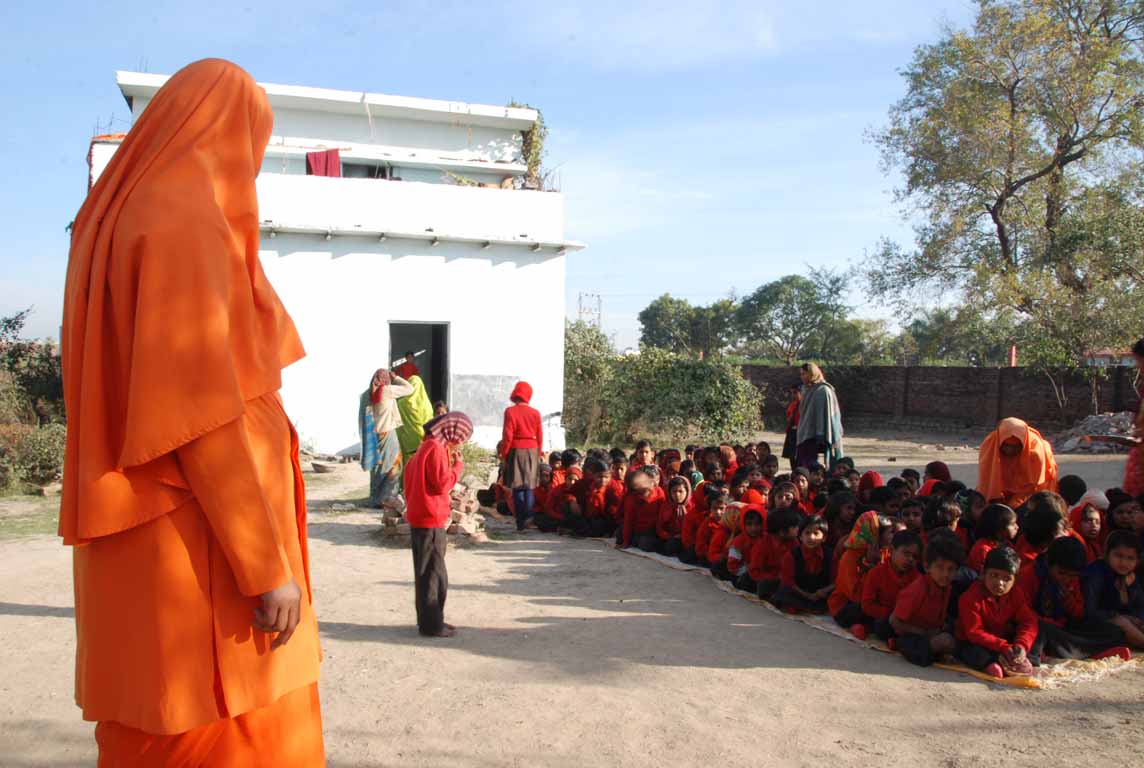 The school teachers were just volunteers from the local villages. They were women who had been trained by the nuns. However, I was told that if a woman is unmarried and then gets married she often leaves the school for the life of a housewife. In fact, only one teacher was fully trained, along with the nuns and 2 women were helping out with around 100 students.
One of the teachers was nun Didi Mahueanda. I was informed that she usually walked for 1 hour, from the village 5 km away, to reach school in the morning. She seemed an ideal candidate for a bike donation on behalf of Wheels4life.
I felt very motivated, as I was touched by the efforts of the devoted women, their hard work and beliefs and I had a good feeling about it.
Next day, I went in search of a bike shop in the local town of Rewa. The nuns arrived to the 'Hercules' bike shop on a cycle rickshaw which was, to me, quite a funny site.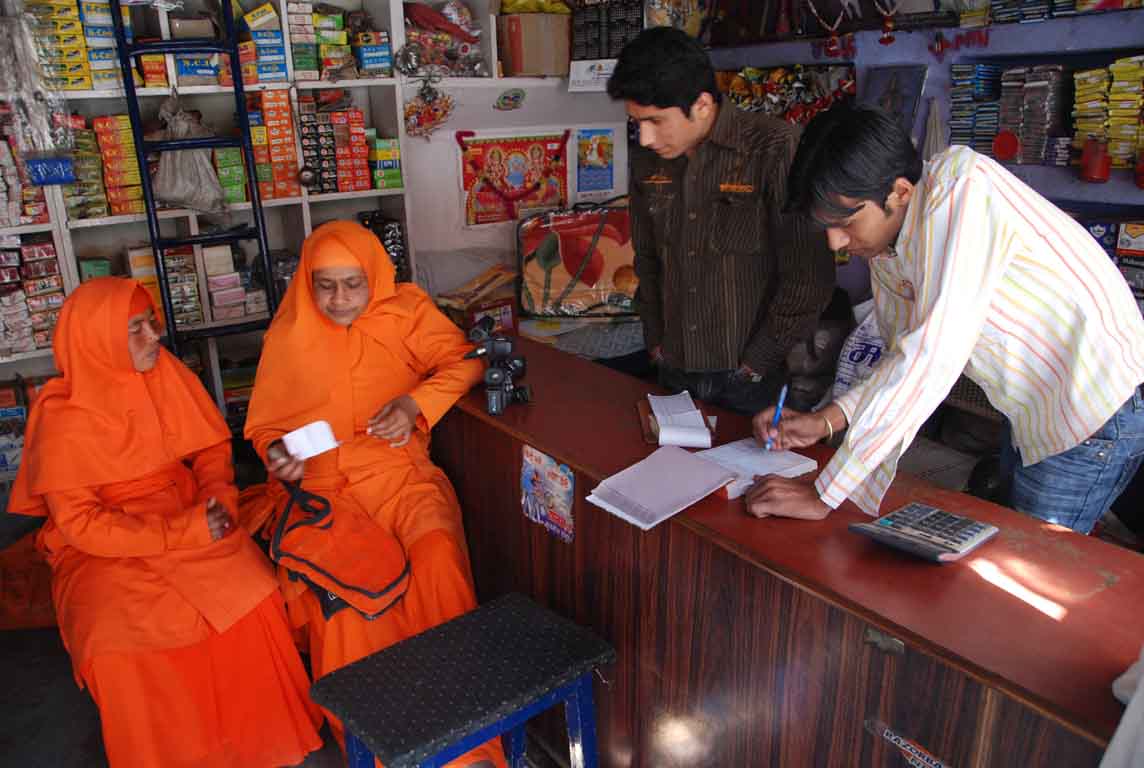 Hercules and Atlas bikes are the major bike producers in India. India is the largest producer of bikes in the world and bikes are a staple mode of utility transport for local people. People carry all kinds of things on their bikes and modified cycle-rickshaws often replace the work of a tractor; carrying hay, wood, and other products.
We chose upon a sturdy, step-through bike with a steel frame, strong pannier rack and basket to transport supplies from town. The cost of the bike, a mere 2600 rupees was equivalent to $54. This provided a new, reliable 'workhorse' bike that would require minimal maintenance and could be used by any member of the school who required it.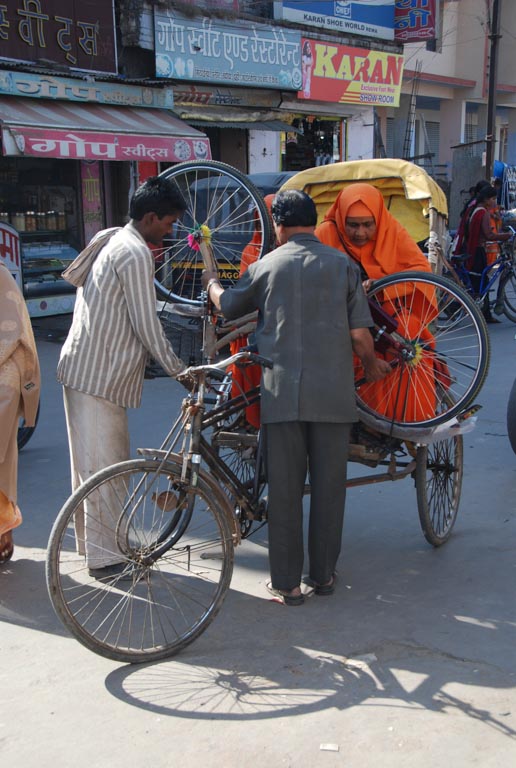 TODO: Khajaraho and road to Varanasi, Jan 2009 (12)
Back at the school the next day, I filmed the children in lessons. The nuns were comedically trying out the bike (I think she hadn't discovered the brakes). However, she demonstrated excellent balance and a recklessness more akin to a champion extreme downhill mountain biker. I also had a go on the bike but my knees were almost hitting my chin when pedalling! It was a pleasure and an honour to place a bike in a good home.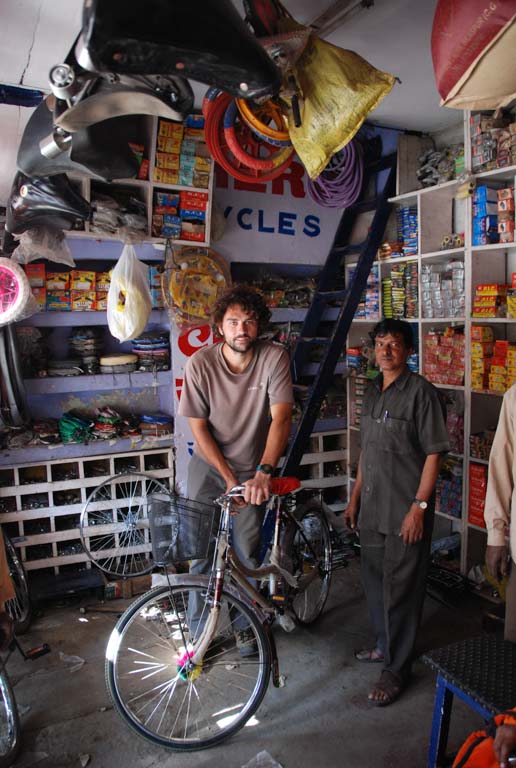 I am currently staying in the Ashram from the same foundation in Varanasi. They also have a the school here which I have visited but unfortunately it is in a sorry state of affairs. The school which located in an out of town suburban area, suffers from severe flood damage in the wet season with the water rising to over half a metre. This renders the lower level useless for teaching classes. They usually have flood water ingress into the lavatories and this has to be manually bailed out.
The school had no electricity, crumbling mortar and brickwork, poor drainage, guttering, holes in the plaster work and many health hazards. During the summer I was told that the classrooms were extremely hot with no air conditioning.
The place was dusty and drab and I got the feeling that the lady (Didi) working there was somewhat defeated. She had a plan to renovate the school but was clearly demoralised.
25 students currently attend the school and I witnessed the morning 'warm ups' which involved singing songs in Hindi and English.
In my head, I compared the primary school I attended in England, with computers, books, a playing field and modern facilities.  In comparison the school I was visiting was just the shell of an old building which looked like it might be better off demolished.
After visiting the school for the morning I was asked by the Didi 'so are you going to donate building materials for my school?' To which I replied 'I am unable to donate anything other than a bike.' I tried to think of ways I could of help out but I didn't have anything else to give.
The school near Rewa had been built with the help of the 'Margi' followers and was a much more robust and attractive building. One could tell that it had been built with love. I confronted the Didi in Varanasi, why the followers there couldn't help and they just didn't.
I got the impression that the prominent faith in Varanasi was a different, idol-worshipping, sect of Hindu. It seemed that donations were much fewer with less possibility for support. There were also other schools in the areas with better facilities out-competing the 'Margi' school.
The 25 students of the school could be left without an education if the school closed down as they might not be able to afford the alternative. It was a sad story and I felt dismayed that Didi 'Anupriya' was unable to drum up some more support.
Another bicycle was not as useful in this case because the roads were rocky, unsuited to cycling and the teacher lived close to the school.
I am sure that if anyone reading this wanted to volunteer in India as a teacher or help out (as many foreigners seem to and often pay thousands of dollars for the privilege), then please enquire.
Make a donation or follow up on what I've just said here. They would be most welcoming and grateful. I can provide contact details to anyone who is interested.
You can visit the website of Wheels4Life here.