TRAVELS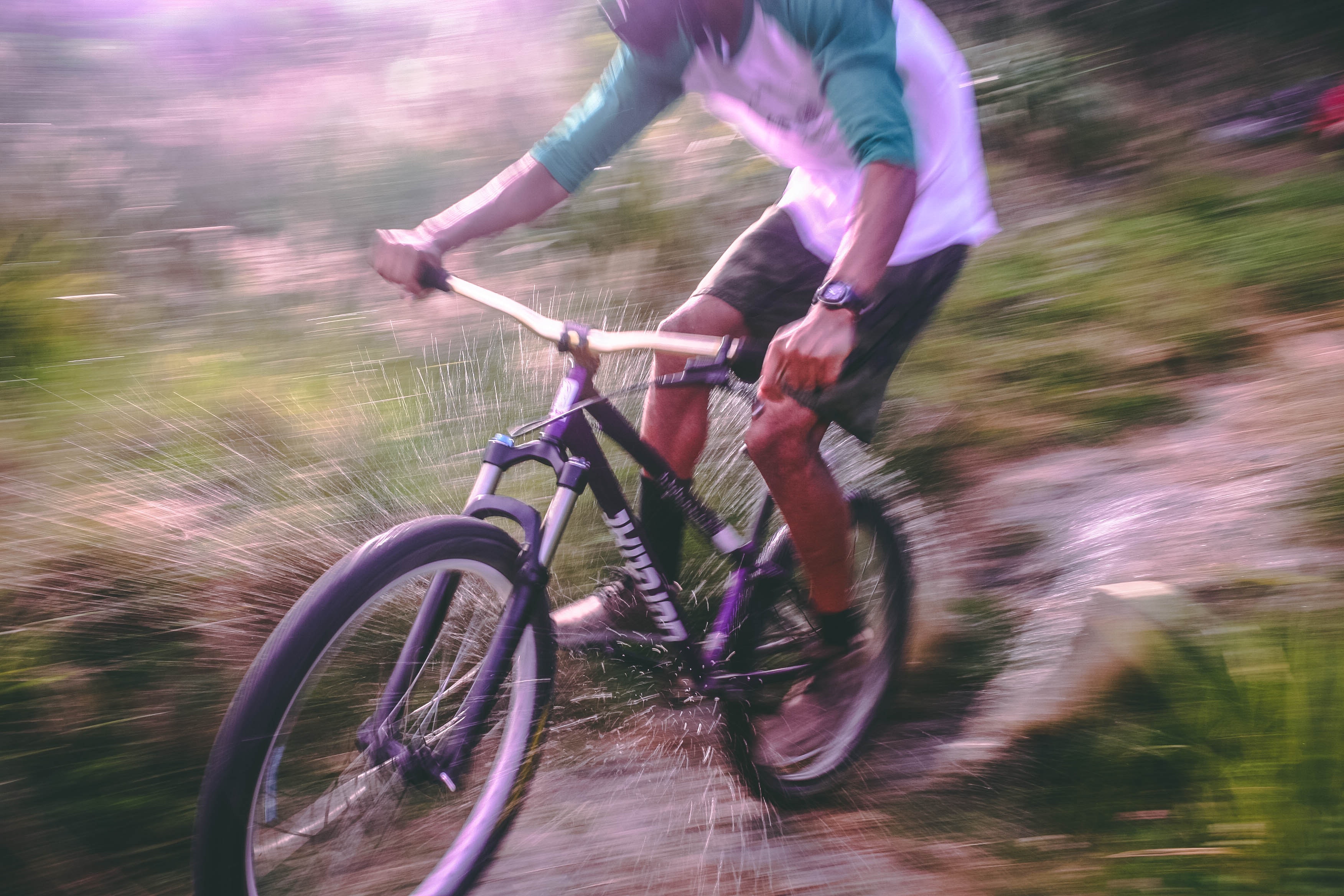 Gudauri's New Mountain Bike Trail Hit or Miss
The new mountain bike trail in Gudauri opened on the 9th August with over 50 riders turning out to take advantage of the free gondola up lift and enjoy the newest bike trail to open in Georgia. I went along with a friend Lado, the owner of the Cube bike shop in Tbilisi, to see how the trail rode. My expectations were high as the build was done by a professional trail building company from Slovenia with the help of local downhill champion Luke Elioshvili.
Taking the Gondola up to 2700 meters we could see the trail weaving down the slope below us, all 5000 meters of it, with riders a plenty enjoying the twisting trail. After a fairly quick gondola ride affording fantastic views of the surrounding mountains we arrived at the top and rode to the trail head just a few meters from the Gondola.
The first thing I noticed was the lack of grading at the trail head, typically used to indicate the difficulty of the trail so that riders can asses before they ride it, whether or not they are capable and have the correct safety equipment. It's an internationally used system just like the system used for skiing. Green =easy for beginners, Blue =medium difficulty for more experienced riders, Red =hard for very experienced riders and black =very difficult for downhill riders. Each trail grade should conform to certain standards with corresponding length of trail, height of drops and jumps, types of obstacles to expect and so on.
Having no idea of the grade of a trail makes it very difficult to know what exactly to expect on the way down so for this reason I was very cautious on my first run. The trail itself is a great width of single track on smooth soft but packed dirt which twists down the mountain offering great views of the surrounding scenery.
It starts fairly smooth with a slight gradient downhill. Quite soon into the ride the first jumps and rollers come up which are fairly easy before it's starts twisting and turning, most of the corners are well banked with nice low but well shaped berms which you can really throw the bike into gaining speed as the trail gets tougher. Then start the higher jumps which can be rolled over at a lower speed start to pop, quite frequently. It's difficult to carry speed in the mid section of the trail as the jumps hit you thick and fast, some going into berms, some coming out of berms and many lined up in between.
I found it hard on the arms on the first run but enjoyable in most parts. There are step up table tops which are jumpable and a set of doubles and triples. The doubles are jumpable but it's difficult to get speed up for the triples so maybe next time I'll give it a go. The trail eventually spits you out at the gondola station after about ten or 15 minutes ready for another up lift and ride. My first run on it was a little tough but that's usual with an unknown trail, but by the third run I loved every minute of it. It was becoming more familiar by then and the jumps didn't seem as harsh as on the first run.
It definitely tests your skills all the way down and pushes you to your limit if you ride it flat out, but there's also the possibility to take it easy if you're not so experienced and have just as much fun.
There were men and women, young and old all riding down on hard tails and full suss bikes. I asked a couple of the slower riders what they thought of it and they were all saying something similar, it was hard for them but great fun.
As for the grading it's hard to say. There are easy section, hard sections and everything in between. On the whole it's a great trail and as it gets used more and lines worn into it will only get better. So I for one can't wait to get back up there. If you want to stay up in Gudauri for a couple of days there are plenty of restaurants and cafés, hotel's of all price ranges and standards along with plenty of as yet uncharted natural trails to discover form the top of the gondola. But be aware that the gondola is only running at the weekends at least for the time been until this becomes a more popular summer destination.
Gudauri's sister trail at Bakuriani has since opened too so we'll be taking a trip up there soon and will post a blog with our thoughts soon after. Early reports from the riders who've already been are very promising and it looks like mountain biking in Georgia is finally getting the investment and input it deserves. So well done to The Ministry of Economy and Sustainable Development of the "Mountain Resorts Development Company" and the National Tourism Administration for their efforts and vision and of course Luka Elioshvili for his part in making the first purpose built MTB trails in Georgia, let's hope there's more to come.
We will be putting enduro tours together for next summer to incorporate both the Gudauri and Bakuriani purpose built trails along with some superb natural trail riding in the surrounding areas so watch out for news in the next weeks.
Originally Written 2015 on the Georiders website