TRAVELS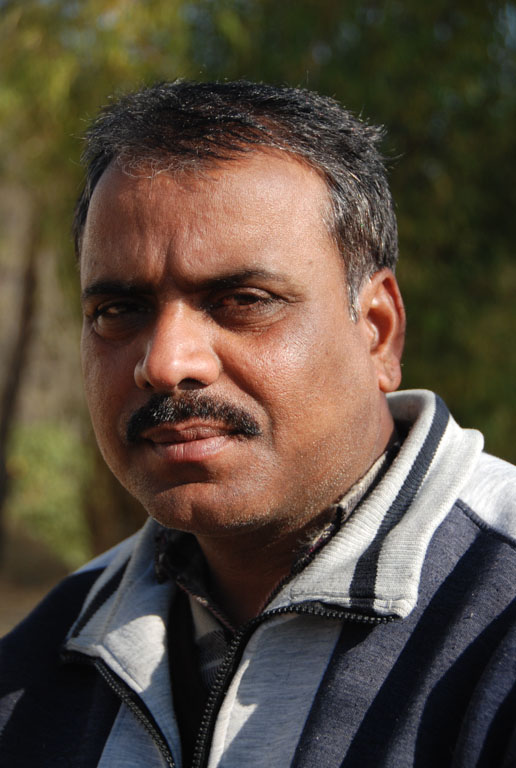 Staying with Laxman the Botanist in Nepal
Onward I went up through the mountains, through little villages, and clay shacks by the roadside. I decided to continue to cycle in the moonlight and arrived in the town of Daman at 2330 m at around 7 o'clock. I went into a Dhaba which was a building made of branches with a thatch roof, a small clay oven. There were two ladies. One was smoking a pipe whilst cooking by some pans on a stove.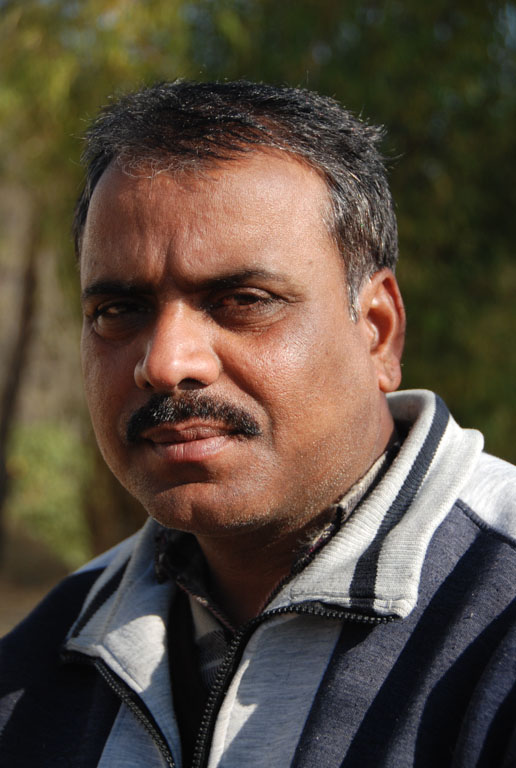 A voice spoke in good English, 'yes there is food, sit down here', 'do you like mutton?'. Laxman was the head of the botanical garden in Daman. We made our introductions over dinner with a glass of Roxy (the locally brewed rice wine). Then we sat, warming ourselves by the fire. He invited me to sleep in one of his rooms in the green house at the garden.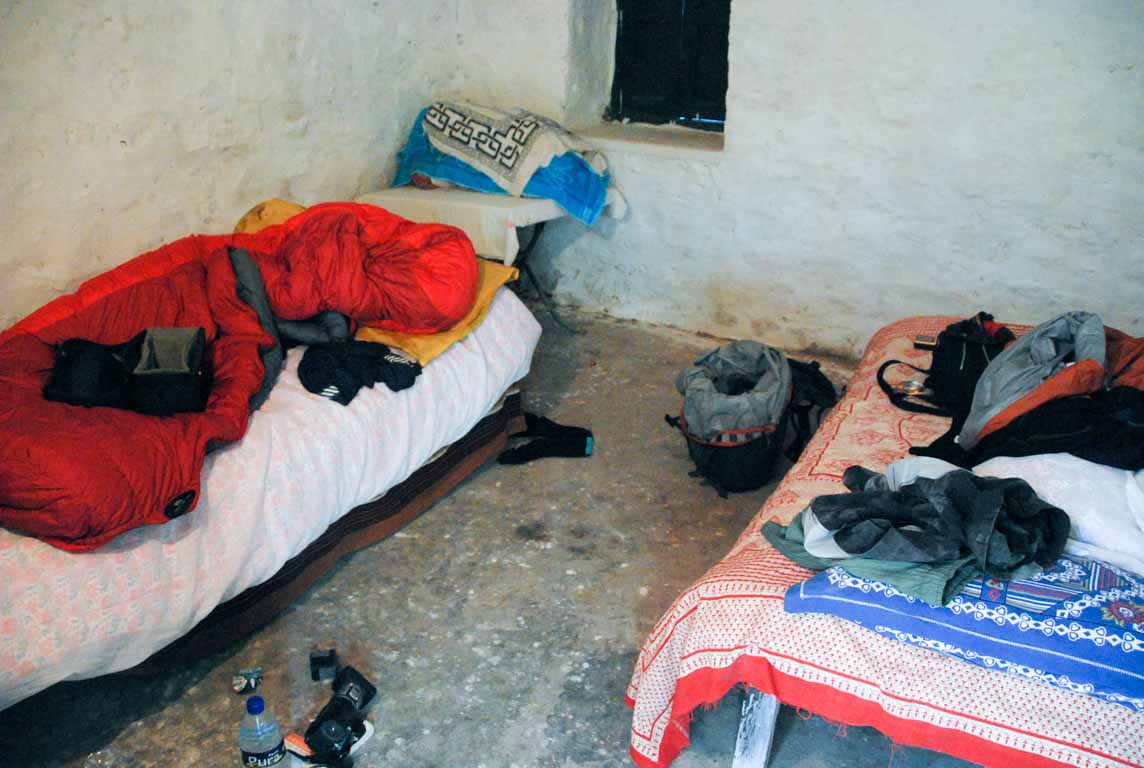 I slept wonderfully in the cosy room in my warm sleeping bag on a bed surrounded by thick whitewashed brick walls. I had dozed off to the smell of wood smoke from the clay oven in the next room.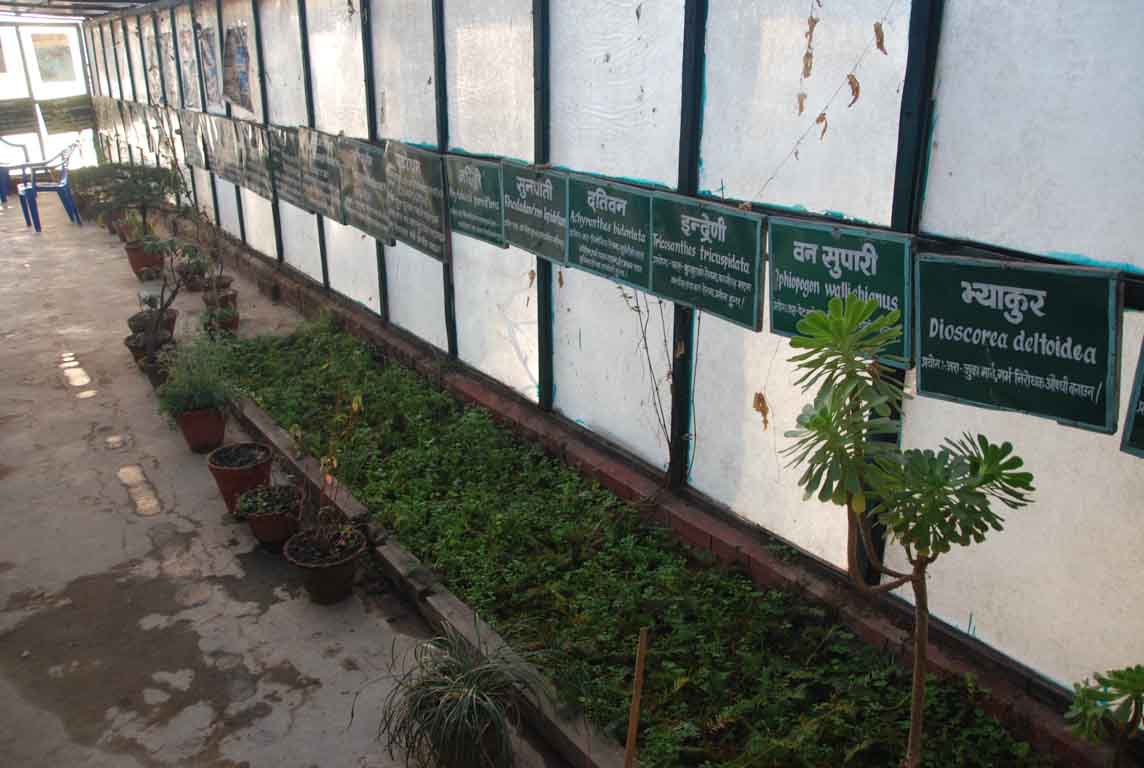 The quiet was wonderful compared to the din of diesel trucks and traffic on the highway. I discovered that they normally took the other route down to the plains to missed out the mountain pass. It gave me the opportunity to soak up the sounds of the night which included crickets, bird calls, and monkeys 'whooping'.
The next morning I got some breakfast, a Nepali Thali which was similar to the Indian version but with more sour tasting pickled vegetables, and a different type of chutney). I decided that it wasn't quite as tasty as the Indian version but it was very healthy and sustaining nonetheless.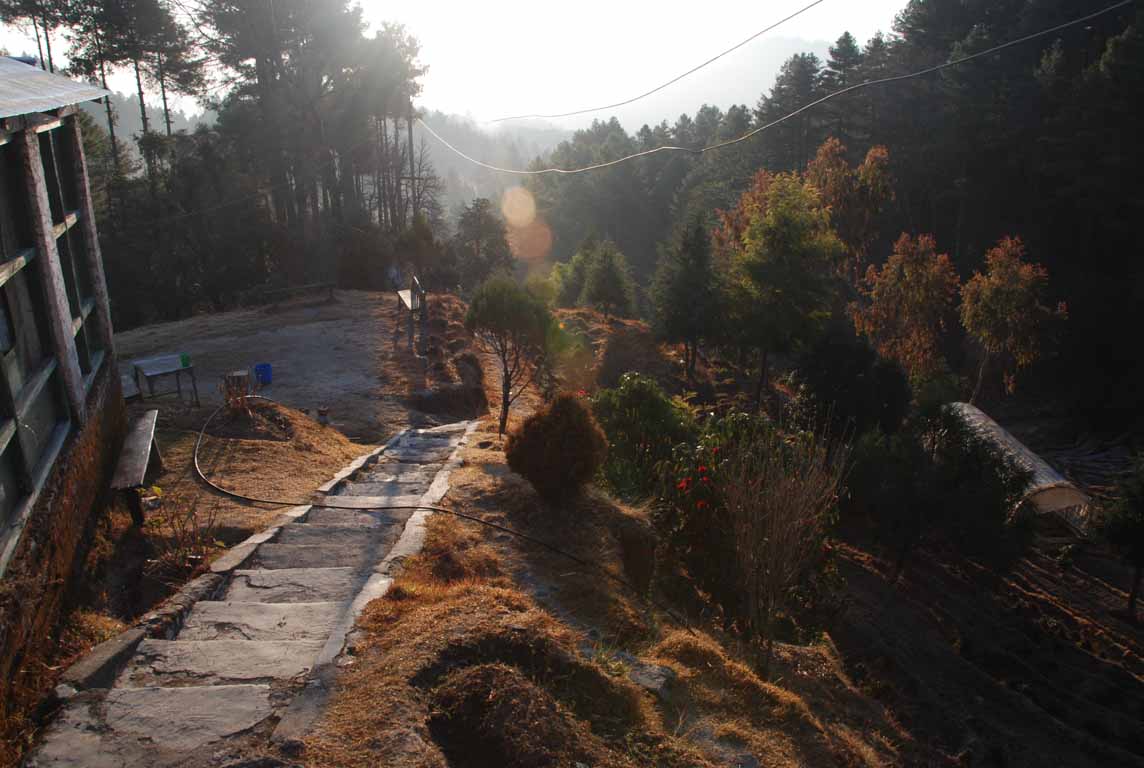 Laxman took me for a tour of the garden and showed me different plants and their uses. There was one plant which is exported to America and used in a drug for cancer. I filmed his tour and tasted some different herbs. There was one which he told me was often used in toothpaste. The taste started off sour and fruity but ended up fizzing on my tastebuds.
He told of how during the Maoist insurgency, when the village was evacuated, the Maoists used to take refuge during the night in a lodge down in the garden. During the day they would roam in the forest, being tracked by the government's army.
That was 5 months ago and now the peaceful Nepali people are very happy that things are back to normal. Especially because the trouble was causing tourists to be weary of visiting Nepal.