I like to explore. Ideas, places - near, far. Adventure cycle tours across Asia and Mongolia. Other Journeys. City exploring. Mountain biking tourism in Georgia. Making a living. Gear Reviews.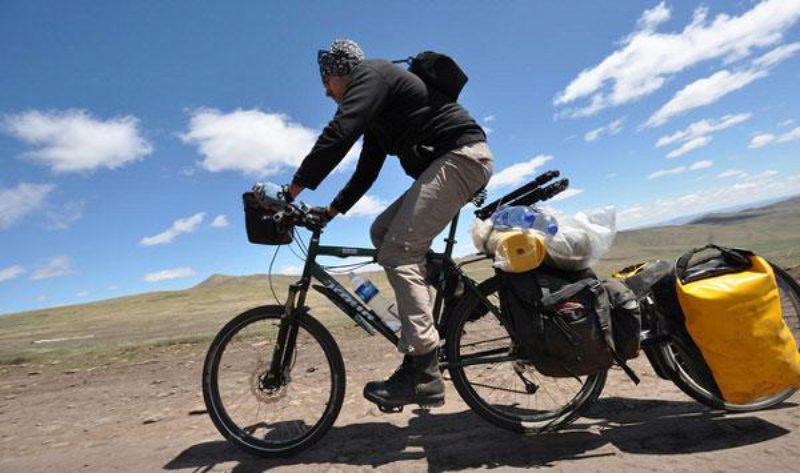 This website is ran by Andrew Welch, started around 2005. Writing and reflecting is part of my way of doing things.
"The examined life is not worth living" - Socrates.
Travelling has been a big part of my experience hence I have written plenty about it. After cycling across the Highlands of Scotland in 2006, I decided to write up a journal of the trip which ended up being around 40,000 words. Then from 2007 onwards I went on a bike tour across Eurasia keeping a blog, shooting film footage and images. The process of documenting whilst travelling has created a huge amount of content resulting in an ongoing editing process and required a system to process it all. Hence I also became interested in processes of digital media and systems of 'productivity'. My bike travels lead me at some point to Tbilisi, Georgia. There I met some mountain bikers and we set up a community and tour operator called Georiders in 2009. I've studied a Masters in Design from Goldsmiths in London, been involved in an artist residency in Spain as an artist and technical coordinator, back and forth to Georgia mountain biking and worked as contract web developer and designer.
Mission:
Live an ethical, healthy lifestyle
Hack the system
Share knowledge
Advice for Going Cycle Touring
Cycle Touring Gear Reviews
Mountain Biking Gear
Footwear
Travel logs
Cycling Across Europe
Iran
Pakistan
India
Nepal
Mongolia
Mountain biking
Philosophy
Writing:
Business / Finance:
Books I have written (buy through Amazon):