ADVICES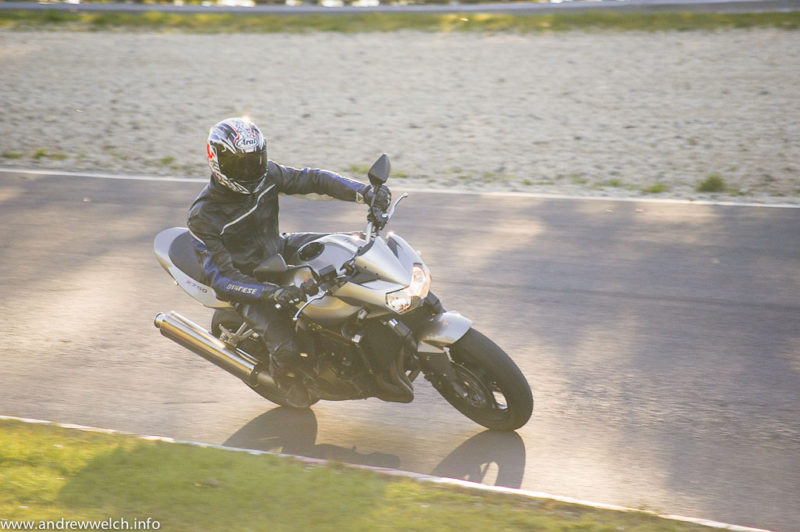 How to buy a 125cc legal learner motorcycle
I recently decided to pass the CBT (Compulsory Bike Training). This is the test that everyone needs to take to progress to riding larger bikes. After you've completed your CBT, you can ride a moped or a motorbike up to 125cc on the road with L plates (L or D plates in Wales) until you pass your full motorcycle test.
The day involved some theory, introduction to the bike, bike checks, riding round a car park learning basic manoeuvring, signalling, gear changes, emergency stop and then 2 hours out on the road.
Having now successfully completed this test, I intend to buy a bike to ride in the interim period before taking a full bike license test later down the line.
Knowing very little about motorcycles in general, I consider this to be an opportunity to gather knowledge around the subject and pass that on through my blog.
What to consider when buying a 125 cc bike?
Firstly, how much money have you got? The standard price in the UK for 2nd hand bike comes in at around £1500. There are many options available through private sales, sites like eBay and Gumtree.
If you buy from a dealer, the bike is likely to be more expensive but you will get a minimum of a 3 month warranty and the dealer will have checked the bike for any problems so you will know exactly what you are getting.
What style of bike do you want?
Bikes have different shapes and styles for different kinds of riding.
Super Moto
Like a motocross bike but with road tyres. Designed for motorcycle racing on a circuit that alternates between three types of track: flat track, motocross and road racing. More of a sit-up position with a emphasis on handling.
Examples:
Sports bike
Forward leaning riding position for aerodynamics often featuring fancy curvaceous panelling. Emphasis on speed typically at the expense of comfort and fuel economy. Young kids 17-25 tend to go for race replicas like the Honda CBR125. This is a stylish bike but not really a proper learner bike. It may have a little better acceleration and top end speed but it is not so durable if you do drop it.
Examples:
Motocross
Off road tyres and a sit-up position. Emphasis on off-road handling for racing on off-road circuits.
Cafe Racer
Optimized for speed and handling rather than comfort and for quick rides over short distances
Touring
Bigger engine, better cruising performance, space for luggage. Emphasis on longer mileage comfort.
Examples:
Commuter / city bike
Lower top speed. Emphasis on reliability and city riding. The Honda CBF 125 is a basic commuter bike. It well in city traffic and does well up to 30 / 40 mph, but acceleration is not great (like most 125 bikes).
Examples:
Which brand to buy?
The 'Top 4' Japanese brands Yamaha, Kawasaki, Suzuki, Honda - are proven reliable and good value for money. There are many cheap Chinese offerings but there are stories of electronics not working after 6 months- batteries, indicators, headlights.
What size to buy?
Many sport bikes are 'high in the seat'. Different bike styles tend to suit different sizes of people. It is a good idea to sit on the bike at your local dealer. Both feet should be able to be flat on the floor so there is no danger of dropping the bike.
What to look for when buying a second hand bike?
Look for scratches and scrapes on the bike and the general condition of the bodywork.
Check the footrest hangers, rust on the levers and exhaust pipe.
Check the air cooling fins on the engine.
Check for dents on the tank from the bars on a sports bike.
The 'CBOLTS' check (also check each time before you ride)
Chain and sprockets
Is the chain lubricated and adjusted to the correct tension (see chain guard sticker, or failing that the owner's manual)?
Brakes
Do they work? How much pad life is left in them? Does the lever/pedal feel spongey? They should always feel sharp and firm.
Oil
Is the level correct when the engine is cold and upright? Some bikes have a dipstick, others a sight window. Either way the level must be between the 'high' and 'low' indicator marks. Check in the manual for precise details and always use the recommended grade for top-ups.
Lights
Do they all work, and are they clean?
Tyres
Are the pressures correct? The values (in bar and psi) are usually on the chain guard. If not, look in the owner's manual. Is tyre tread depth at least 2mm? (The law says 1mm, but 2mm is safer). Are there any foreign objects in the tread? Are the tyre sidewalls smooth and clean? Any bulges or splits?
Suspension/steering
Bounce the forks and rear end. Is the movement smooth and predictable? Are the forks and shock free of oil leaks? Turn the bars fully both ways. Is the steering smooth and unobstructed? Is the engine tickover speed unaffected?
There is a limit to the amount of research you can do online and you can spend a huge amount of time sifting through adverts looking at bikes. The next step is to go and look at some bikes and check them out for size. TBC.
How to Search for One to Buy
Things to consider:
How much you want to spend
How far you are willing to travel to pick it up
How much mileage the bike has done
How many owners the bike has had
The sit height of the bike (supermoto-style bikes tend to be higher - better for tall people - I'm 6'2")
Sources:
Word of mouth
Local ads
Post office ads
Gumtree
eBay