ADVICES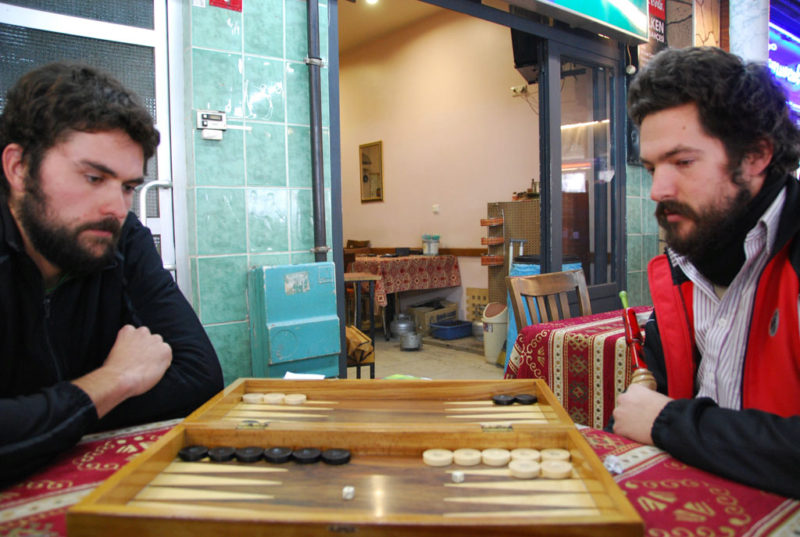 What to do Whilst Waiting for Wheels to Arrive in Istanbul
We arrived in Istanbul after cycling through 75km of suburban sprawl along a dangerous highway. It was a traumatic experience. We rewarded ourselves with a gourmet kebab that we couldn't afford from a small place full of old men drinking, smoking and chatting.
It had become dark in the city, after watching the sunset on the cycle in and we needed to get to our place to stay for the night, which was in Besiktas, the other side of the Golden Horn about 25km away.
Tom and I were both tired, so we decided to split up to find it. I met Maria at the ferry port and followed her along past the Ottoman palace which looked amazing lit up. Large trees lined the main street in Besiktas with Turkish flags hanging between them. It was very atmospheric. I sunk into bed that night and slept very well after a very long day.
The next couple of days were spent relaxing. We moved over to the Asian side and stayed with another Couchsurfer there and then back over to the European side. We stayed in Mediciekoy, near Taksim, for the next ten days. I took the opportunity to get some clothes washed, do some reading and eat some good food.
In the evening we sampled the nightlife in Taksim, watched some films and watched a Champion's League football match where embarrassingly Liverpool got beaten by Besiktas. I don't support a football team, but as the English guests we, by default, represented the English team.
We have sampled a number of kebabs since we have been here. We have them in bread and wrap form but are yet to see one in the traditional English pitta. The best one contained delicious pieces of meat, lightly spiced and fragrant in a wrap. I don't think they understand a cyclist portion, however, no matter how much we tried to explain it.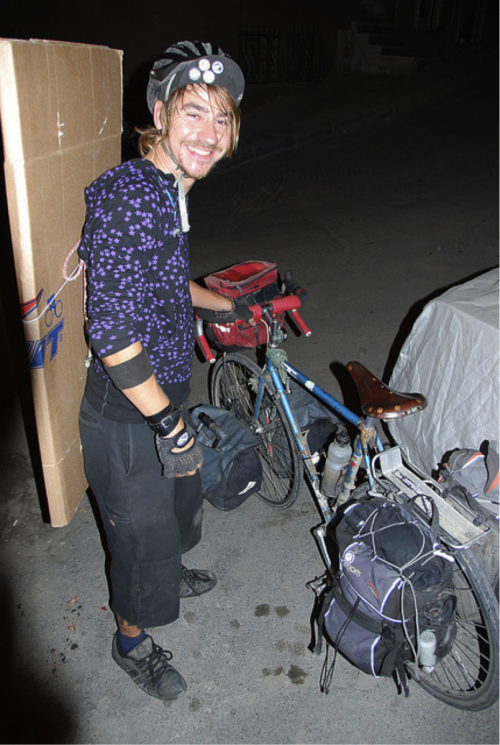 Another guest, Simon, from Vancouver in Canada, moved into the house a few days later. He had cycled from Amsterdam to Istanbul via France, Spain, Italy, Croatia, Bosnia, Macedonia, Greece and Turkey. En route he had spent a month in Barcelona. He had stayed with people he had met along the way and wild camped. Simon told us about his involvement back home in bike polo, which is like usual polo but with bikes instead of horses.
I met a girl who was staying in the house who was here to see the Istanbul Biennial art exhibition. I went along to visit the Istanbul Modern art gallery, which contained an exhibition showing, works present and past.
I enjoyed the photography of Hannah Collins, the 'moments of chance' pictures by Omer Orhan and the video installation on urban development by Solmaz Shahbazi. I also visited the Antrepo gallery next door, which contained a mixture of contemporary works in an open-plan space, so the different pieces interacted with each other in a slightly chaotic way. I enjoyed a piece by Taro Shinoda, which was a close up of the moon.
There were a few bike related pieces, which was nice to see. One included a guy who filmed himself from above cycling around the streets. There were also a couple of concept bikes including a full suspension mountain bike by Mercedes and a folding slingshot (the downtube is a piece of wire) bike by Puma. Both were intriguing, shiny things that enticed me to ride them, but I managed to restrain myself.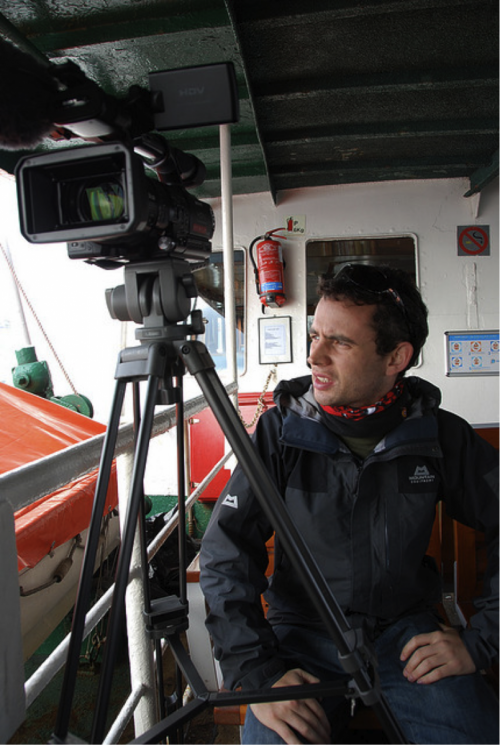 We moved to stay with some other friends in Mediciekoy. Ben, from String Films came out to do some filming. We went to the Prince's Island of Kuniliada and filmed some interviews on the beach. On the way back we got some nice shots of the sun setting behind the Blue Mosque and Aya Sophia. It was good to see Ben and interesting to hear what he had to make of our video footage that we had sent back.
Tom, Esra (a friend) and I visited the Blue Mosque to do some filming, take some photographs and absorb the atmosphere of the magnificent working mosque. I took my shoes off on the way in, amidst reams of other international tourists snapping away with their cameras. The floor is covered with soft, ornate carpet. There are impressive main dome and spires. The walls are covered in decorative patterns and Arabic writing. It was incredibly serene place to be even in the hustle and bustle of the many visitors. People went about their normal daily prayer.
All the visitors were moved back outside once the main call to prayer happened amplified from the speakers on the spires. It is very atmospheric and exotic sounding to me although I have started to get used to it. For the last few days, we have been staying in Kadikoy with an Art History student and now an English teacher.
We have taken the opportunity to sample the local Hamsi fish, which are small fish fried in batter and very delicious, bought from the local fish market. Kadikoy is the oldest part of Istanbul and it has a feeling of being steeped in history. It is quieter and less stressful than the European side. There is the market street with fish, spice and vegetable stalls and the bar street with a number of small characterful bars and clubs.
That's it for the moment. We are really looking forward to leaving now but we can't go without our parcels and without my new wheels, which is quite frustrating. Time and patience, will I'm sure, resolve these issues.