INTERVIEWS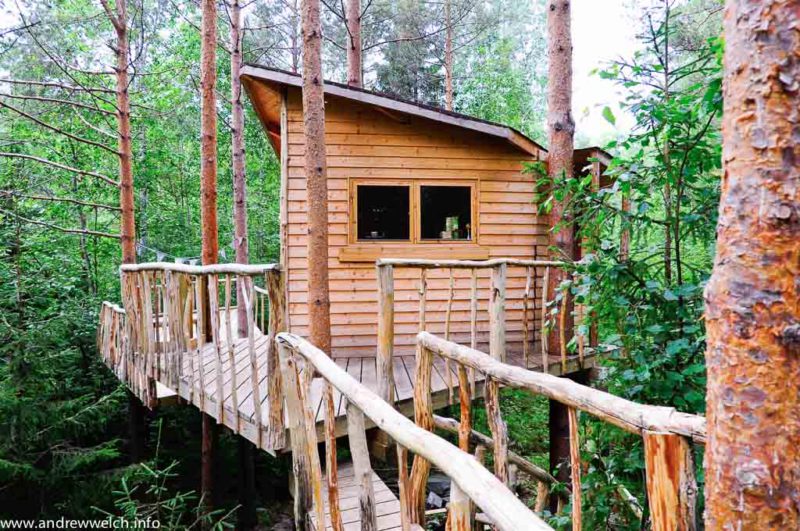 Interview with Artist Andrew Ranville
Andrew Ranville is an artist who I met through the Royal Geographical Society Explore Weekend displaying his projects in the 'Communicating your Discoveries' area. His work is largely project based; location, landscape and object are the medium. Spanning installation, sculpture, film, photography, recordings and print his work explores architecture, environment, fieldwork, mapping and community. His aim is to trigger new awareness and perception in the encounter of the viewer with his work by way of a new path, surface, space or vantage point. Born in Michigan and based in London since 2006 his work has been exhibited internationally in countries Australia, China, Costa Rica, Finland, Morocco, Spain, the United Kingdom, and the United States. He is the co-founder of the Rabbit Island residency project.
​Does your funding come from one particular source or do you apply each time for funding?
Currently Rabbit Island Residency funding comes from mainly one source at the moment and that is our partnership with the DeVos Art Museum. They apply for state-level art grants which support or exhibition and publication, and our awarded residents with a small unrestricted honorarium. We do have a very, very small amount of funding come from private donations and sales of our exhibition publications. This will all change very soon as we were awarded our non-profit status last year and will be applying for our own state and national-level grants (MCACA and NEA).
Do you mix commercial and non-commercial work?
I've manage to scrape by without taking on commercial work in relation to my arts practice. Although I have used skills I've utilized or learned in my practice to earn some money. Working for companies on projects/jobs that were commercial (e.g. treehouse building work for a bespoke treehouse building company and some eco-playground construction work). Rabbit Island doesn't have any commercial elements.
Do you advertise to get people to come on the residencies or does it happen more through word of mouth / other?
We sparsely advertise. We don't pay for advertisements. Word of mouth is a big draw but various blogs have also picked up our story and advertised the Rabbit Island Residency before.
Do you 'let people get on with it' or direct them.
We prepare the residents, give them a good idea of what to expect, to a small degree vet their capabilities in a raw, remote environment, and then we let them "get on with it".
Do you have a long term plan for what you want to do?
Long term plan for my own arts practice, not so much. I take it day by day, project by project. For Rabbit Island… we want to be more self-sustainable financially in the next 3 years, but we also know with what we do we need and enjoy working with national level and state level funding agency to achieve our mission. In 5-10 years we want to have developed a cohesive art and conservation experience that transcends the island and other people can learn from or apply elsewhere. 
How do you see yourself in terms of the role you play as it has strayed from a typical artist (if there is such a thing) ?
 definitely think I have strayed into a unique role for artists working today, but increasingly I see more and more people working in a similar matter to me. Many work like field researchers, responding to issues effecting particular areas, people, cultures, etc. not unlike scientists. Others also create platform to disseminate this research and enable other creative inpiduals to pursue similar ways of working. It is certainly non-traditional to use whatever medium suits your project and to work as a researcher, writer, explorer, etc. but it is becoming increasingly prevalent.
Are all your workshop tools based in one place- and do you have somewhere you would call a base?
I have a studio in Hackney Wick that I will lose to development in a matter of months (the area couldn't fight the kicking out of the creative industries forever), and I also have some physical tools near Rabbit Island that help build the residency. I would say London is my base. I have friends, collaborators and contacts here, but equally in other areas I feel like I can drop in an contribute and pursue my practice. I think I am guide nomadic in that sense. My practice is increasingly concept or idea based, but I also like to build large-scale works. That can often happen on location, even when I am traveling or working outside of London.
How much time do you actually spend making stuff physically -e.g. not on a laptop?
Short answer: Not enough! A lot of my life is admin and planning lately. The projects I'm working on and the arts administrative work I do for Rabbit Island necessitates a lot of time on the laptop or "in the office". I'm lucky if I'm actually physically building/making work with my hands 2-3 months out of the year. But those months are extra sweet and very satisfying because of it!
Who / what are your main inspirations?
Usually non-art sources. I don't go to many exhibitions. I probably should go to more, but am frequently let down by what large institutions are putting forward as the current measure of the art world today, much of it being pretty hollow feeling. The geographic world around me inspires. Maps. Podcasts– I listen to a lot of storytelling, economics, science and investigative journalism in audio format. Music and film inspires me. Good books I never have time to read. The Explore Conference I've attended the last 3 years has been pretty incredible. I've met a lot of people who inspire me quite a bit, people I never thought I'd meet before.
Whats your most important / favourite object that you possess?
I could do without a lot of things, so I would simply have to say my (mostly functioning) body. I'm relatively healthy and my body has taken me to so many places and put up with so much punishment. While my back is currently a bit tweaked, and the overall soreness seems to remain longer in my used-up muscles and joints each year, I am still so fortunate to have the ability to go places on my own two feet and do the things I'd like to do. I think about that from time to time and don't take it for granted.