PORTFOLIO
Wequest: Goldsmiths Masters Design Critical Practice Final Project
The products of the project are the:
Whitepaper / report
Website (optimised for mobile usage)
Slides final project presentation
Video showing the concept of the app I designed for my final project at Goldsmiths.
wequest demo goldsmiths final project 2012 from Andrew Welch on Vimeo.
Highlights from Process
Prototyping
Using http://www.mockingbot.com for prototyping app views.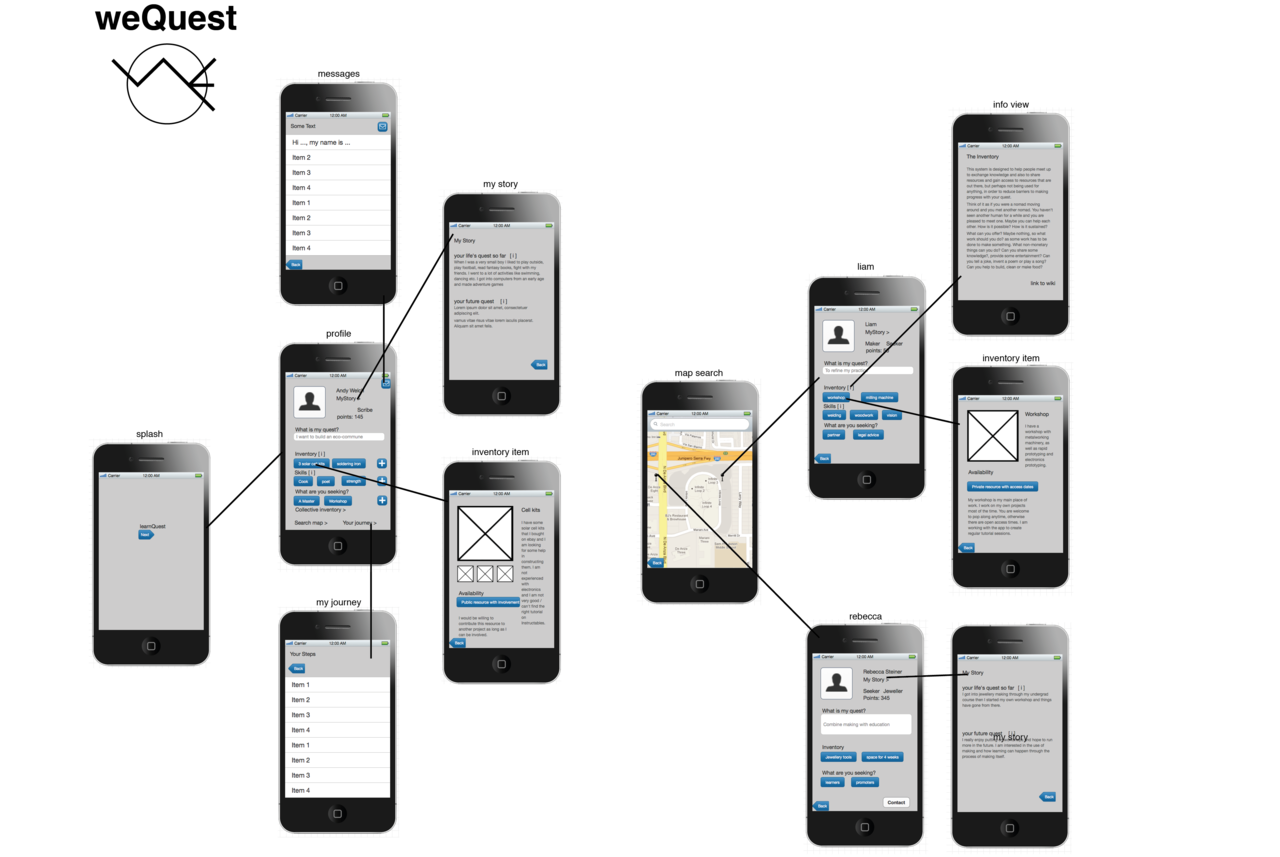 Addendum / References
Terry Rosenberg - Goldsmiths - 'Designer User' Context Diagram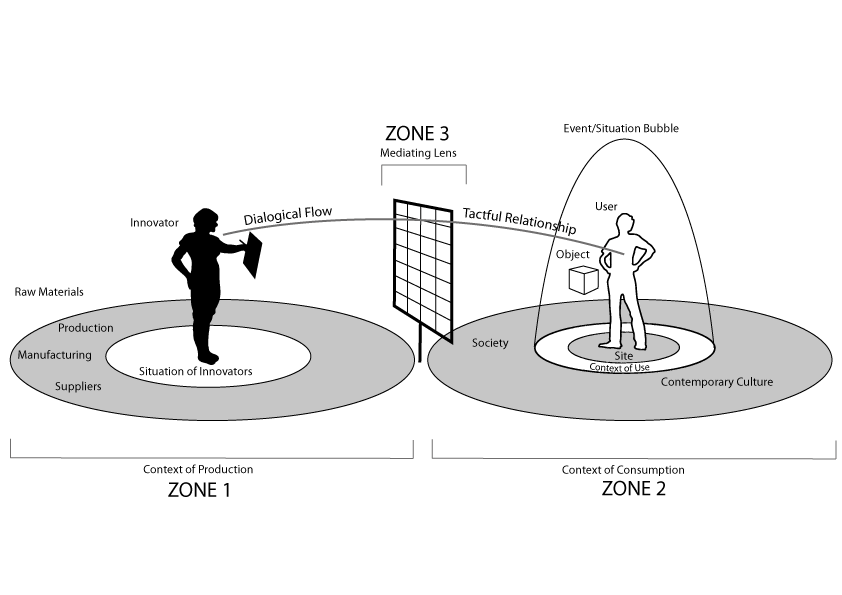 My version of above diagram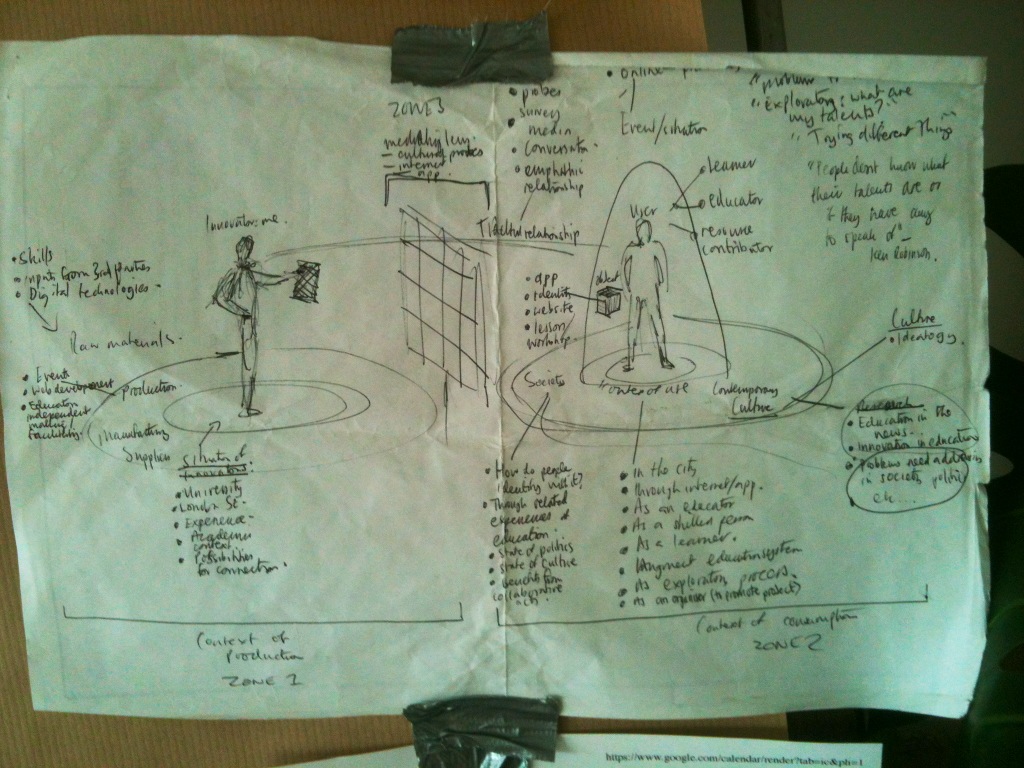 Feedback from Experts
Feedback from expert 'Scott Young' - Email - Asked 2011
My feeling is the best way to see if an idea will work is to try it out, particularly if you can start at a low scale and low cost! http://www.scotthyoung.com/blog/
Feedback from "expert" 'the innovative educator' - Email - Asked 2011
my real advice to you is to build a professional learning network of people where you learn from each other. These networks often include experts and there is a lot of give and take. For me, I'm asked to give often, such as in your request, but it's not really sharing as you said earlier. It is me sharing and folks like you taking. And, while I'd like to help, it's really not feasible.

Anyhow, with all that said, I will say that I like your idea, but there are many people doing this work. I'm not sure if you're trying to really start a business or if you're just trying to turn in a project and you're trying to convince a teacher it is viable. If you're trying to start a real business you should be working to get real funds so you can get real experts to take the time to give you valuable advice. Or…if this is your passion, not just something for a grade, start finding the folks that are doing this stuff and connect with them. I've featured some on my blog in the past and I'm touching on this in my blog tomorrow.

As far as the bartering thing, I do think it is good advice and establishes good will from the person you asking something of. It lets true sharing happen. In essence you're saying, I want this from you but I'd like to give you something in return. That automatically sets you apart from all the other people asking for advice and makes you more likely to get it. In my particular case I don't really need anything, but I think it would be great to know that those who are asking of my time are also willing to give of their time too.
'if you could teach something, what would it be?' - Facebook timeline question - Asked 2011
There were many interesting suggestions: Critical thinking, football, humility, time travel, empathy, respect, wonder, improvisation, and repair. From this I learnt that people are interested in sharing their knowledge (or at least have an idea of what should be learnt).

I asked the question: 'What is another word for workshop?' After numerous suggestions: seminar, focus group, course, interactive session, the most extreme (and interesting) one being 'dogma hacking', it emerged that it could be good to encourage the participants to offer their own language where possible. It did raise the question about the languaging and tone of the project.

Mood Board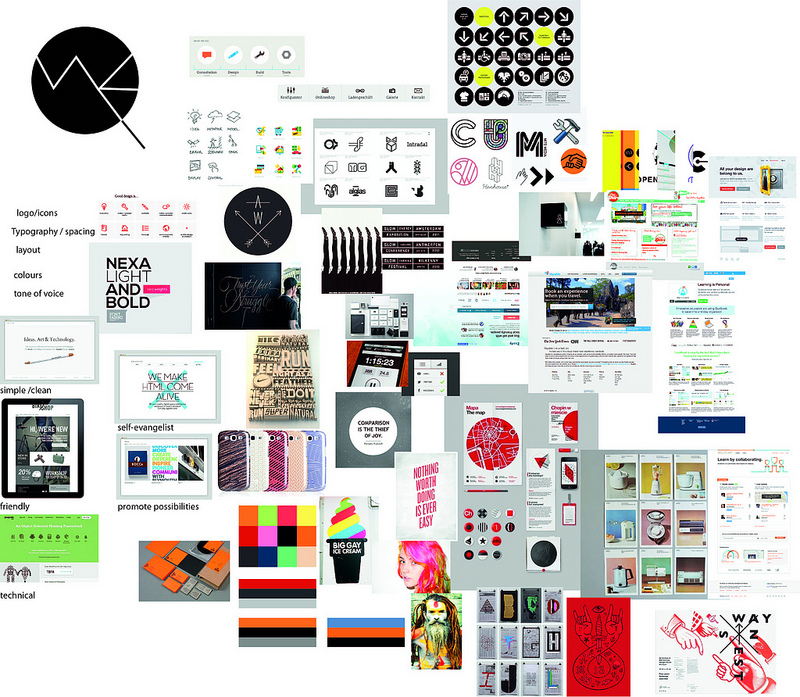 Mood Board for branding, tone, layout, typography, and style. Link to the big one:
Languaging of components
People with different resources and skills connect to achieve 'Quests'. Questers are organised into tribes. For example, if you are interested in self-building a home then join the weQuest homebuilders tribe and share what you are doing, what you have, what you want to learn, and help out on other project.
Scenarios
Scenario: The Retired Craftsman
My father knows about vintage motorcycles. He knows there is a community of people interested in vintage motorcycles in the local area. He is not able or necessarily interested in organising a workshop but is willing to put forward his name as a knowledgeable person and believes in the importance of imparting craftsmanship through apprenticeship-style learning. If someone else is willing to organise then he would go somewhere and will participate in a workshop. Someone else is interested in seeing the workshop happen so suggests the workshop, invites my father to run it and provides a location. Other people may get involved as attendees or contribute in some other way to the occasion.
Scenario: Sleep-in Bike Trailer
I want to make a bike trailer that doubles a sleeping compartment. I need to do my own design research, investigate some some very light materials (at the Institute of making). I need access to a workshop, machines, and a large space to make the object and tools. It would be good if there were some people that could give feedback.
Scenario: A Foraging Feast
I want to put on a feast for my friends. I want to make some conditions that everybody brings food and has to to cook a small tapas dish and the got some of the ingredients from the walk that they did on the way. They need someone who knows about foraging to teach everyone, a space to have the feast, cooking facilities, a table, pots and plans, food, people who are interested in doing such a thing, a time and a place, someone to film and document
migrated from WeQuest research blog August 10th, 2012