REVIEWS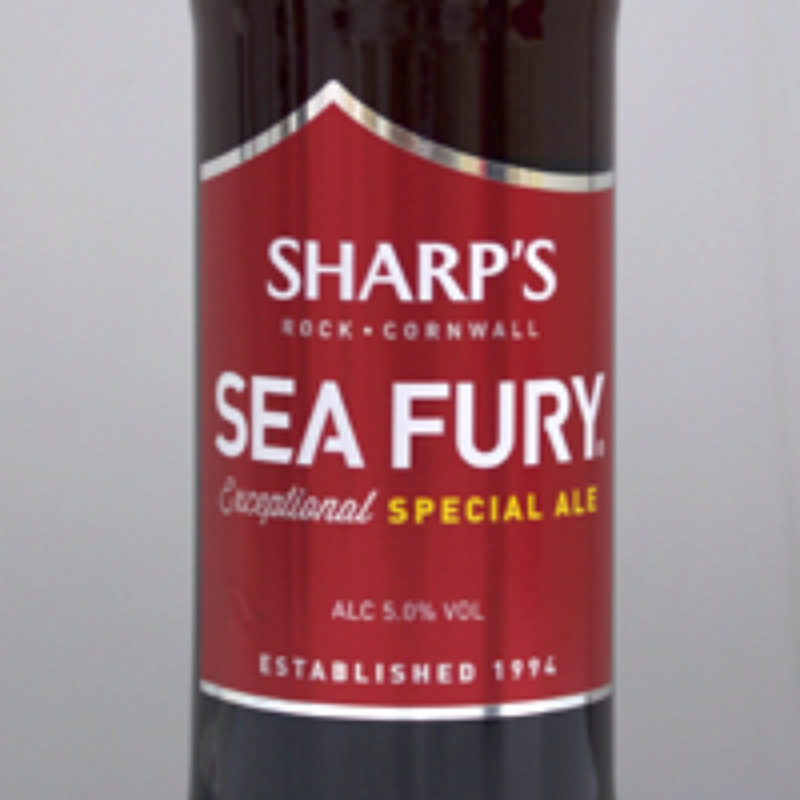 Sharps Sea Fury Special Ale Cornish Beer (UK) Review
I've been a fan of Doom Bar for a while and saw this slightly stronger beer from the same brewer. "Sea Fury" and it's eye-catching red label and name.
Sharp's Brewery

Sharp's Brewery is a British brewery founded in 1994 in St Minver Lowlands, Rock, Cornwall, by Bill Sharp. Since 2011, the brewery has been owned by Molson Coors. It is best known for its flagship ale Doom Bar, named after the notoriously perilous Doom Bar sandbank in north Cornwall.
Sea Fury (Previously Sharps Special) (5.0% abv) was named 'Beer of the Festival' at Chelmsford.
Tech Spec
Abv: 5.0% ABV
Bitterness: 33 IBU
An aroma of inviting roasted and dark berry notes gives way to sumptuous, fruity, malty flavour and a moreish hop finish.
Contains Malted Barley
Contains: Barley
Brewed in Burtonwood in Partnership with Molson Coors
Serve: Tastes best chilled.
Food Pairing: Slow cooked meats, prime steak or Cornish cheeseboard.
Storage type: Ambient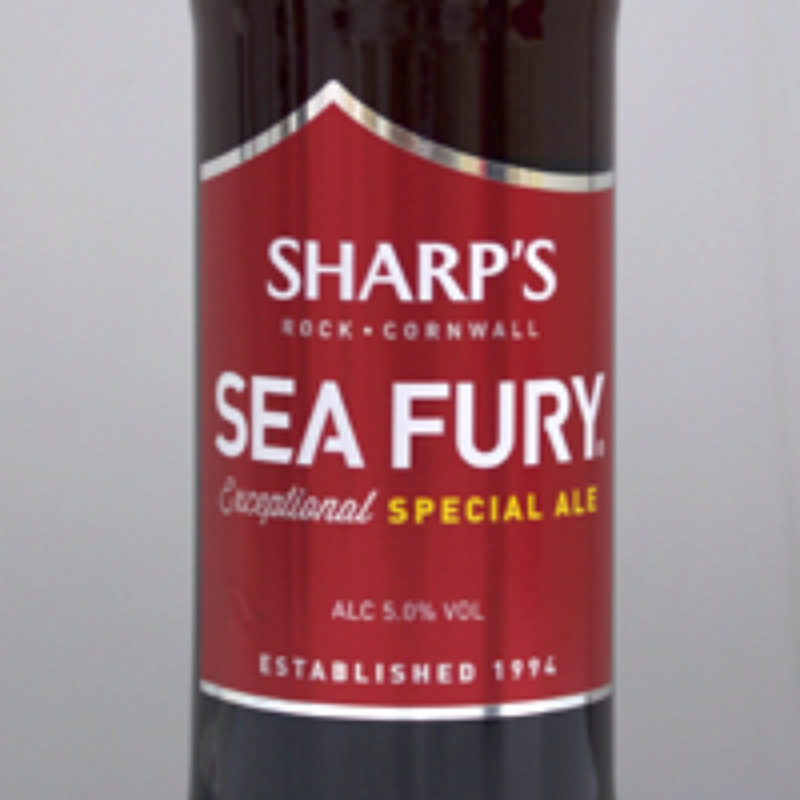 Awards
International Beer Challenge (Tasting) Silver 2016 , International Beer Challenge Silver 2016, The Beer Awards - 3 Star Beer 2016
My take on the experience
Amber colour. Malty, sweet, with hints of toffee, caramel. Well rounded, not too heavy. Medium bitterness and hops. Fresh and well-mannered. Consumed via a bottle that had come out of the fridge.