REVIEWS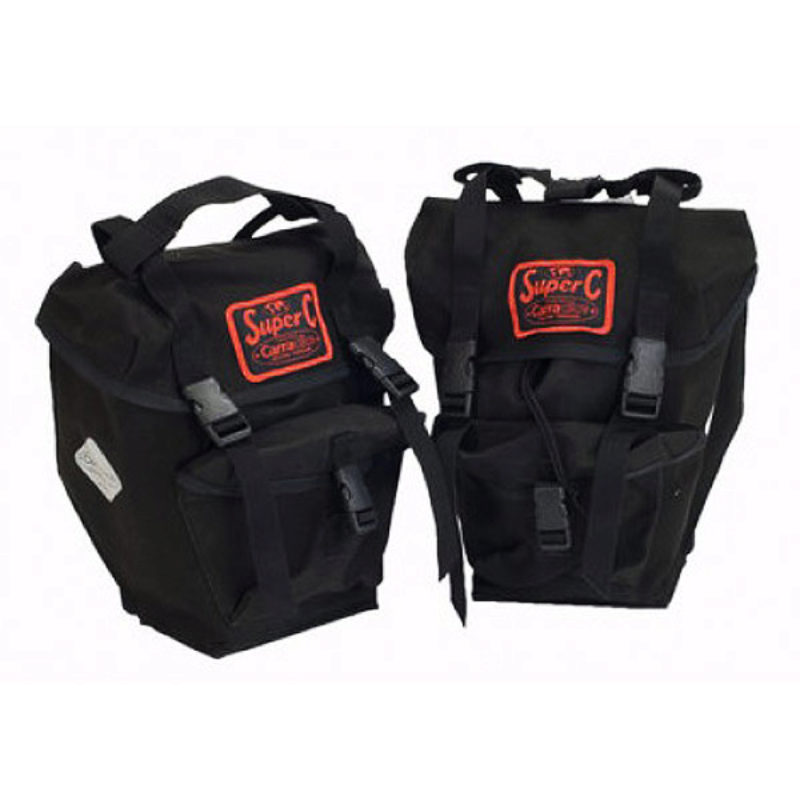 Carradice Super C Bicycle Touring Panniers to Keep Your Kit Safe and Dry
The Carradice Super C panniers are well-regarded as being long lasting and reliable and are a common choice for the long distance cyclist.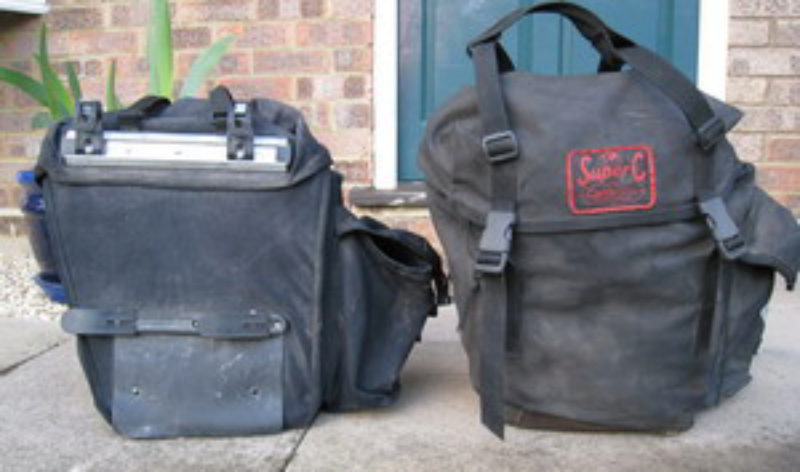 Features:
Weight (grams): 1150
Capacity: 54 litre capacity per pair
Dimensions: 33cm wide x 40cm high x 22cm deep
Fixing system: Carradice Quick-clip pannier hooks will fit racks up to 13mm in diameter
No of Pockets: Large external pocket on rear
Materials: Cotton Duck
Other features: Two panniers can be fastened together for easy off-the-bike carrying
Deep lid and drawcord top prevents rain penetration
Adjustable straps can be used as shoulder straps or for additional loads
LED mounting strap
Hi-viz reflectives for day/nightime
The pannier material is similar to an army kit bag. The bag opens at the top with a lid with clip buckles and then a draw-string underneath. There is a side pocket with a clip buckle. The pannier is attached to the rack with a hook made from a kind of ABS plastic.
I used the panniers whilst cycling across Europe and cycling onward to India, Nepal and Mongolia. I have also used them on a couple of mountain bike trips in the Caucasus mountains. I combined the panniers with Exped dry bags which kept all the gear inside dry whilst allowing the Carradice pannier to dry out naturally. 
In my experience the pannier material is highly durable and quick to dry. The panniers are quick and easy to attach and detach from the rack. They have a surprisingly large capacity and they are reliable. Some people opt for the 'waterproof' Ortlieb-style panniers. However, I was advised that its better to have luggage that breathes and if stuff does get wet through a huge downpour or by dropping them in a river, they will dry out naturally (and so will everything inside). However, with a waterproof bag you will have to dry everything outside of the bag.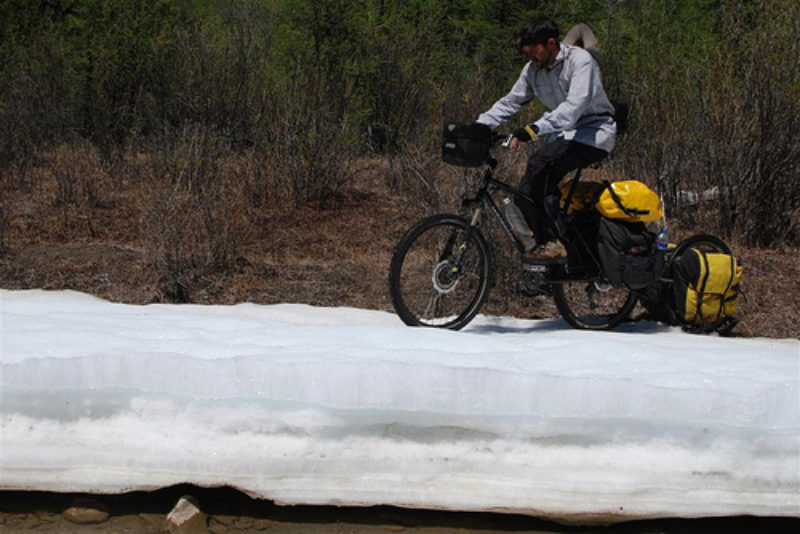 Carradice panniers (in black) attached to bike
During the three years of use the attaching hook has worn and one of the clips has broken. These can be easily replaced and are available to buy from Carradice. I am not a fan of the side pockets. The clip buckle is not secure enough to stop things from falling out. This is not too much of a problem as long as you remember not to put valuable things in there or things that are likely to jump out of the gap. They are fine for holding bulky items like toilet rolls, clothes or bags of snacks.
To conclude, I would highly recommend these panniers. Please mention the website if you buy a pair and it will be a nice way for me to show the love back to Carradice :)