REVIEWS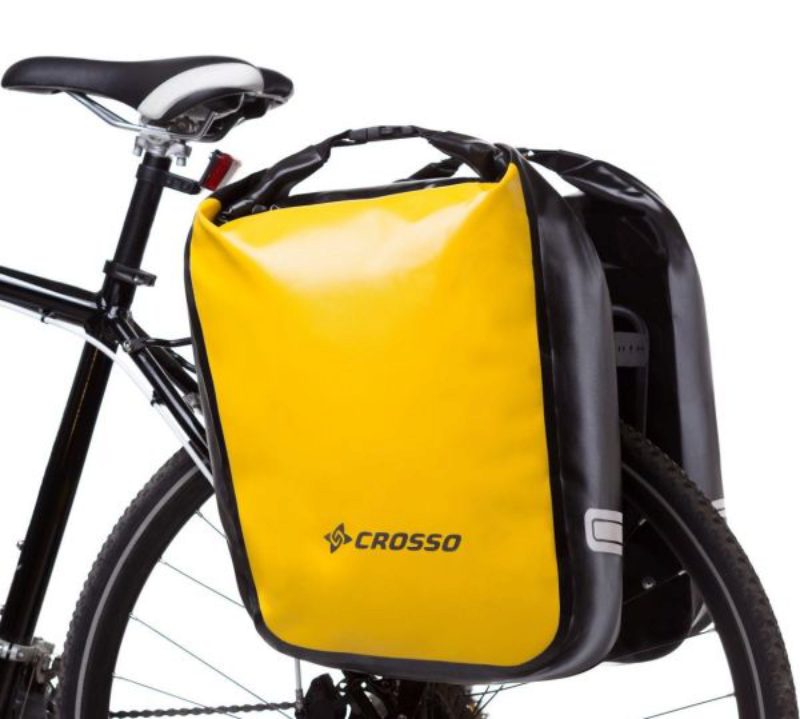 Extrawheel Single Wheel Trailer to Carry Your Gear Safely and Conveniently
The Extrawheel single wheel trailer (Voyager Model - in the shot below) is a bicycle trailer from polish manufacturer Extrawheel. It features a welded steel tubing frame with steel racks to fit panniers. It attaches to the bike via a sprung steel fork which clips onto the trailer and a custom real wheel axle.
Pros:
The design is simple. It is relatively light (particularly compared to a competitor such as 'BOB'). The 26 inch wheel can be used as a spare and also works better over rocky ground. It is also less prone to punctures than a smaller wheel and take standard tubes / tyres to fix. Surprisingly, having the trailer attached is hardly noticeable.
The attachment mechanism of the Extrawheel is clever and convenient. It is also pretty durable. 
The Crosso panniers that come with the Voyager trailer looked to be strong with rip-stop fabric and sensible additional storage pockets. I didn't directly test the newer versions of the panniers as they were tested by a friend who also went touring. 
The video below shows the older style trailer in action.
Cons:
The trailer attachment requires daily cleaning to prevent grit build up from wearing it out. Once it is worn out the attachment is rendered useless so if you are touring then you would likely have to dump it and hitchhike or put all your luggage onto your rear rack. Newer versions feature replaceable fork bearings.
An older version of the trailer (in shot below) that I also tested featured net bags to hold luggage in which I found to not be durable enough.
The older style panniers which came with the trailer were a simple plastic style and they seemed to wear out more quickly than the fabric-style newer ones.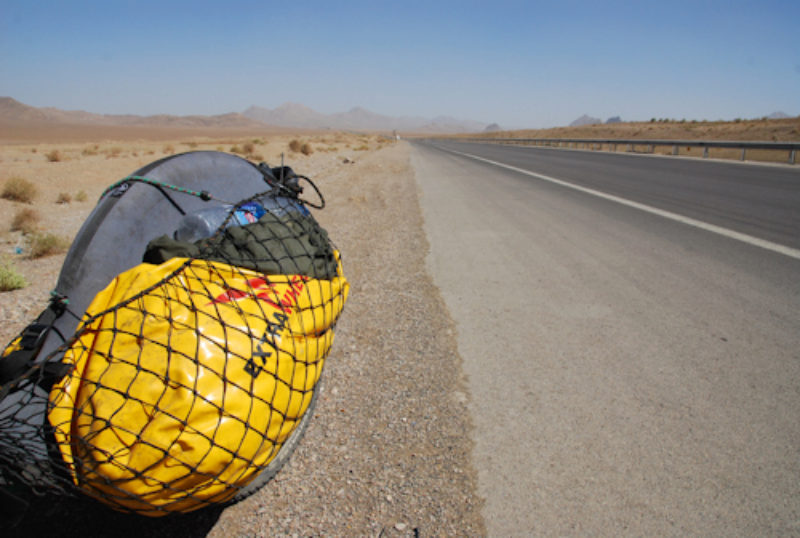 To conclude, the Extrawheel Voyager trailer (the one that takes panniers) is a simple and effective design. It is great for off-road touring and touring over rougher ground. The above style (older version) trailer is an adequate trailer for lighter usage but not as durable as its counterpart. 
In hindsight, I would perhaps consider panniers only for a tour, however, I used Extrawheel trailers on all my long distance tours and they afforded an experience that probably let me take more stuff, more easily. I did go on shorter tours without the trailer. 
Trailers don't tend to be that popular on the cycle tourist circuit because they are counter-intuitive, but I can vouch that the Extrawheel is well worth a shot.
Plelase mention that you read about the trailer here if you do decide to contact Extrawheel and try one out.