REVIEWS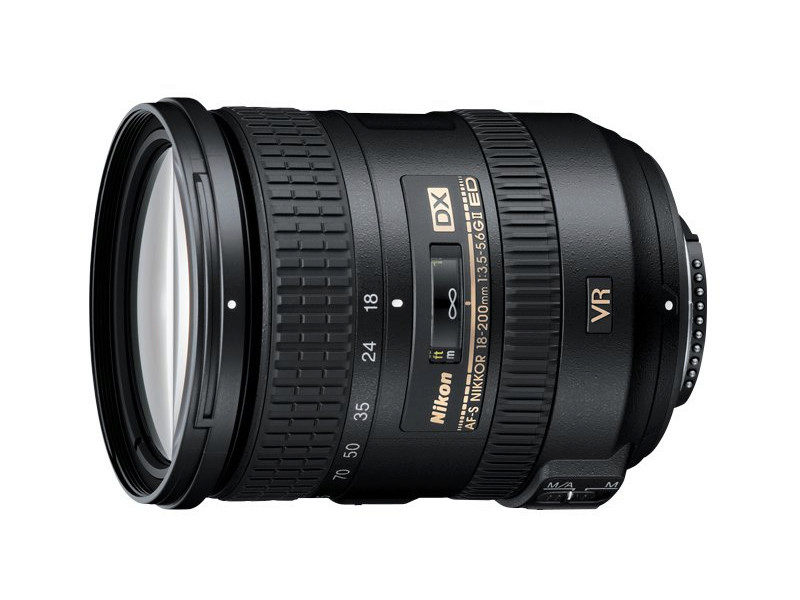 Nikon AF-S DX NIKKOR 18-200mm f/3.5-5.6G ED VR II Lens Review
A zoom lens offering a high zoom ratio with magnification of 11.1x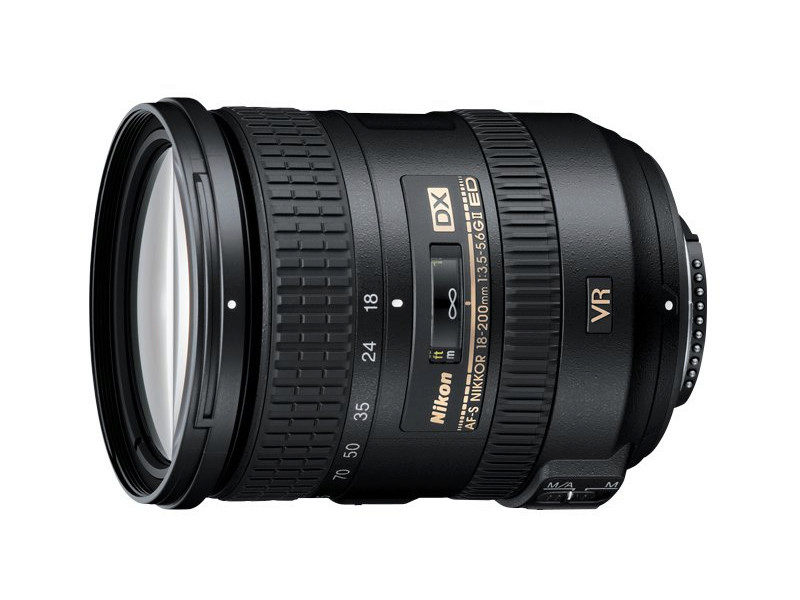 Features
Zoom lock switch
Compact Silent Wave Motor (SWM)
Built-in Vibration Reduction (VR) provides the equivalent of a shutter speed 3.5 stops* faster
Nikon Super Integrated Coating (SIC) adopted
Two focus modes M/A (manual-priority autofocus) and M (manual focus)
Focal length 18-200mm
Maximum aperture f/3.5-5.6, Minimum aperture f/22-36
Lens construction 16 elements in 12 groups (with two ED glass and three aspherical lens elements)
Picture angle 76°-8°
Closest focusing distance 0.5 m/1.6 ft.
Maximum reproduction ratio 0.22x
Filter/attachment size 72mm
Diameter x length (extension from lens mount) 77 x 96.5 mm/3.0 x 3.8 in.
Weight 565 g/19.9 oz.
Supplied accessories 72mm Snap-on Front Lens Cap LC-72, Rear Lens Cap LF-1, Bayonet Hood HB-35, Flexible Lens Pouch CL-1018
Nikon
Are one of the most famous camera manufacturers known for their high end products as well as products accessible to a wider market. A Japanese company specializing in optics and imaging products, with a history dating back to World War II.
Products
Nikon make lens for all kinds of uses but their main camera products are - Nikkor imaging lenses (for F-mount cameras, large format photography, photographic enlargers, and other applications), the Nikon F-series of 35 mm film SLR cameras, the Nikon D-series of digital SLR cameras, the Coolpix series of compact digital cameras, and the Nikonos series of underwater film cameras. Nikon's main competitors in camera and lens manufacturing include Canon, Sony, Fujifilm, Panasonic, Pentax, and Olympus. The brand name Nikkor evolved from the word Nikkō meanin "sunlight" and is the name of a Japanese town. 2005 management changes at Nikon led to new camera designs such as the full-frame Nikon D3 in late 2007, the Nikon D700 a few months later, and mid-range SLRs.
Nikon regained much of its reputation among professional and amateur enthusiast photographers as a leading innovator in the field, especially because of the speed, ergonomics, and low-light performance of its latest models
Culture
In Japan, Nikon runs the Nikon Salon exhibition spaces, runs the Nikkor Club for amateur photographers (to whom it distributes the series of Nikon Salon books), and arranges the Ina Nobuo Award, Miki Jun Award and Miki Jun Inspiration Awards.
Sustainability
In April 2016, Nikon formulated the Nikon Long-term Environmental Vision, through which it aims to achieve three goals: to contribute to realizing a low-carbon society, a resource-circulating society, and a healthy and environmentally-safe society. Information about Nikon's environmental policy can be found here.
What Nikon Say
Versatile, high-power 11x zoom with Vibration Reduction (VR II). If you want just one lens to cover life's many shooting opportunities, this may be the lens. Its powerful 11x zoom goes from wide-angle (18mm)—great for group shots, landscapes and more—to telephoto (200mm)—great for portraits and bringing the action close. Its equipped with Nikon's advanced Vibration Reduction (VR II) for remarkable image clarity even when handheld shooting or in demanding lighting situations. The AF-S DX NIKKOR 18-200mm f/3.5-5.6G ED VR II is a powerful, versatile photo and video partner.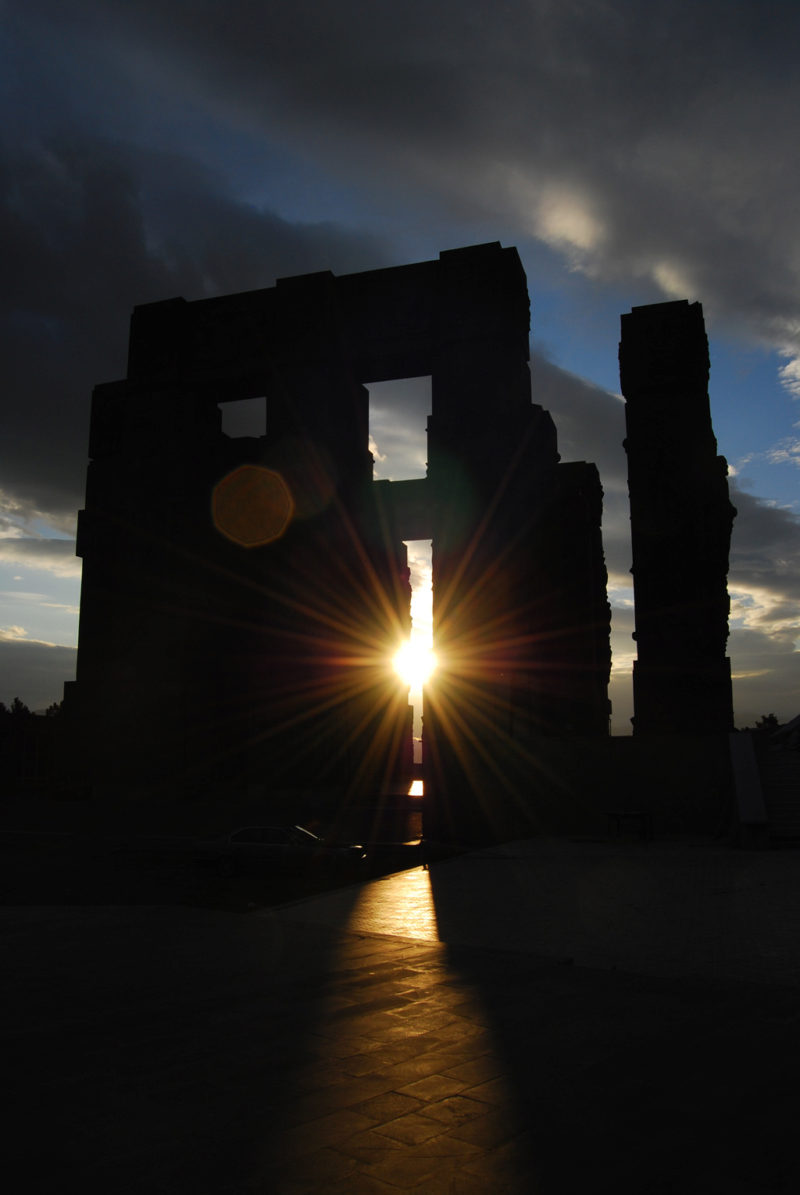 with the 18-200mm VR the phrase 'jack of all trades, master of none' springs immediately to mind. It's a lens which delivers somewhat flawed results over its entire zoom range; where it's sharp, it has heavy distortion, and when that distortion comes under control at the long end, it loses sharpness. But to dismiss the 18-200mm VR based purely on its optical quality is to miss the point quite fundamentally…it allows the photographer to travel light and never miss a shot while changing lenses, or indeed not to have to risk water or dust entering the camera in adverse conditions…a hugely flexible zoom range which can handle the vast majority of photographic opportunities, coupled with excellent autofocus and vibration reduction systems. And all of this is wrapped up in a relatively compact package, with build quality which feels solid without being excessively heavy. It really is a lens you can leave on your camera all day long and scarcely miss a shot, and it has to be said, this makes it a lot of fun to use.
My take
The build feels solid and the movement of the zoom and focus is smooth. The grip is very tactile and feels good in the hands and mount attachment to the camera feels reassuring secure, solid and well sealed.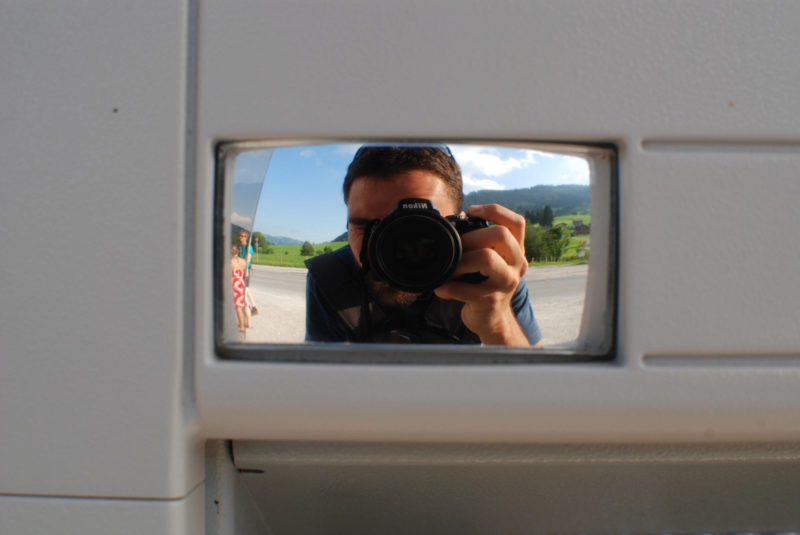 The aim was to have a lens that could cover any kind of travel photography. At the time my experience was zero, so I wasn't sure what I wanted, or which area of photography I wanted to focus on so this camera allowed me to experiment with a lens that allowed wide angle shorts as well as a lot of depth of focus for close ups.
Feature benefits
High zoom ratio offers versatility.
Built-in Vibration Reduction (VR) provides the equivalent of a shutter speed 3.5 stops* faster to avoid blurring.
Aperture range offers plenty of depth of field to play with.
Quite lightweight makes it a good option for travelling.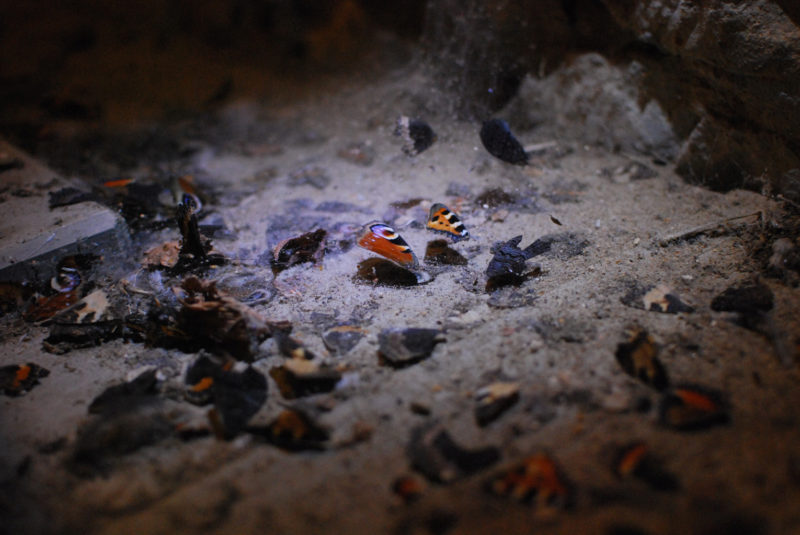 Pros
Zooms offers more composition options without switching lens.
Good build quality durable item.
Great fun.
Cons
Doesn't excel at anything.
Quite large.
Quite complex therefore more to go wrong.
Conclusion
This lens offers fun and versatility and is good value. It is more focused at the amateur photographer, because the professional would probably require better image quality. However, if you wanted a lens that offers good quality images and a wide range of potential uses and styles of image which you can then reproduce, exhibit etc, then this is a great choice. The image technical quality issues are probably lesser priority than actually getting good in-focus interesting images and subject matter. View on Amazon
References
-http://imaging.nikon.com/lineup/lens/zoom/normalzoom/af-s_dx_18-200mmf_35-56g_ed_vr2/index.htm