REVIEWS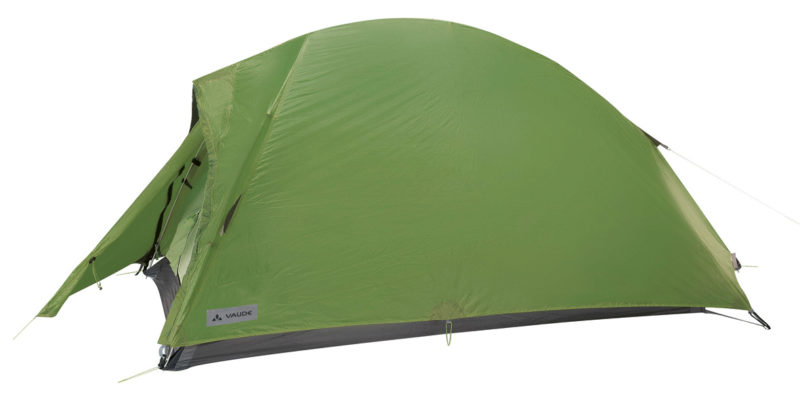 Vaude Hogan Ultralight Argon Tent Long Term Review
Some people don't like tents and prefer to sleep under a shelter or just in a protective breathable 'bivvy' bag. However, there are times when a tent has obvious advantages like if it is really cold, wet or there are a lot of insects.
A tent seems like such a simple concept; a sheet over some poles that keeps the weather out, but there is plenty of variation out there. With simplicity comes subtle clever design principles such as advanced material choice. With a tent focused on minimising weight there could be trade offs in terms of durability.
The Vaude Hogan Ultralight Argon was a tent that I chose for my adventure cycle tours as it was at the time (2006) the lightest tent available. There were many other tents to choose from but many were much heavier and impractical to carry in luggage for a cycle tour. I chose the green colour-scheme for camouflage.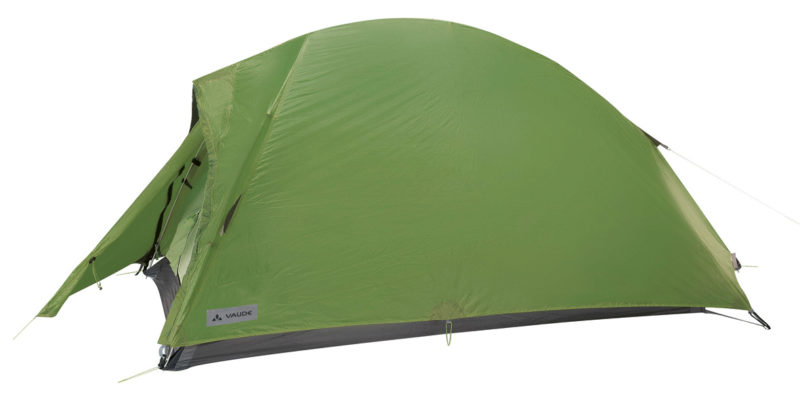 The Company
Vaude are a family run company and they pride themselves on their ethicality. They won 1st place at the German Sustainability Award 2015 in the category "Germany's Most Sustainable Brand."
"At all levels of value creation, sustainability is placed in the foreground. VAUDE sets standards for sustainable products with programs such as the Green Shape label or its Fair Wear Foundation "Leader status" for fair working conditions. […] Despite the small size of the company, the VAUDE brand is a strong, successful and trusted brand among all of its stakeholders." reports the jury's verdict….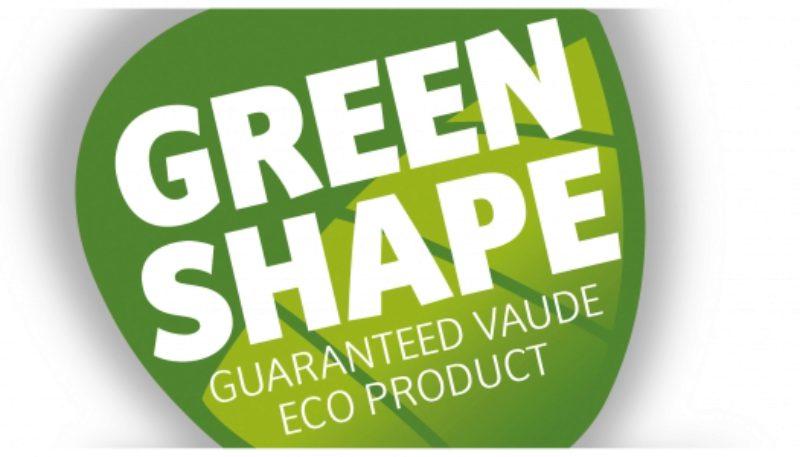 Their 'Green Shape' label is the VAUDE guarantee for environmentally friendly products – made from sustainable materials, resource-conserving manufacturing and fair production. Read more here.
What Vaude say about the Hogan UL Argon 1-2P
Smallest packing concept, extremely storm-proof and with a tiny footprint: Hogan Ultralight Argon is our lightest 2-person tent and now offers even more room for your feet. For minimalists that don't want to compromise on weight and stability, with standardized 100% waterproof taped seams. The double-sided siliconized flysheet offers excellent water resistant properties and extreme durability. The laminated polyamide floor is waterproof up to 10,000 mm - and resists formic acid and aggressive fertilizers.
Another point of view from 'Live for the Outdoors'
A lightweight version of the classic Hogan tent… it pitches inner-first with a pre-assembled pole frame that forms a skeleton from which the inner is suspended. The outer then goes over the top, with quick-release buckles and ladder-lock adjustments. There is one entrance and this leads directly into the single porch… the design of the door is excellent as it allows bottom, top and side opening to suit the conditions. - Live for the outdoors
Technical details:
Capacity: 1 to 2 persons
Weight: 1.490 g (1.370 g without accessories: poles, pegs)
Flysheet: 40D Polyamid Ripstop 240T, bothside siliconized, 3.000 mm hydrostatic head
Inner tent: 30D Polyester Ripstop 285T
Floorsheet: 40D Polyamid Ripstop 240T, laminated, 10.000 mm hydrostatic head
Packed size: 42 x 15 cm
Height: 95 cm
Length: 220 cm + 40 cm for the entrance
Width: 75 cm to 105 cm
Poles: aluminum 7001 T6, 9 mm diameter
Pegs: 12
Guy-lines: 4
My Take:
The tent is lightweight and you don't have to store it all in the same sack. The poles and pegs come in their own sack. You can store them elsewhere if more convenient. It comes with a detached under-sheet for protecting the ground sheet from stones. Putting up the pole structure is strangely satisfying. The poles have a piece of elastic running through the middle making it slightly easier to slot together. It is easy and quick to pitch with the handy way of hooking on the inner tent to the poles.
The materials are excellent - waterproof flysheet, durable groundsheet (a tarpaulin style material). They are resistant to being packed damp (and not going mouldy). The only damaged sustained to the flysheet was from a kid hitting it with a stick and making a hole. I experienced no ingress of rain throughout numerous torrential storms. The last time I used the tent was the first time there was ever an ingress during a huge storm in Spain and the bottom of the tent was submerged. The under-sheet takes the brunt from anything under the tent.
The door has two zips which go right down to the bottom to leave a big gaping hole to get stuff in. The aerodynamic shape of the tent looks like it might work as long as you've pitched it into the wind. If the wind changes it will take the brunt on the side but I've had it up in gale force winds with no issues (with guy ropes).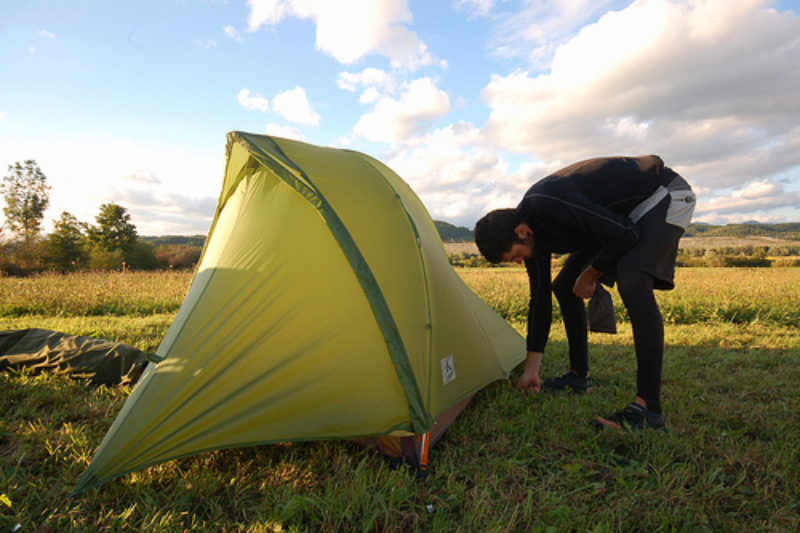 The tent has plenty of space for one and kit and is a bit of a squeeze with two people (better for your lover rather than your expedition partner).
The weight is light so it is a good choice for cycle touring
The ripstop, siliconised flysheet is durable, hydrophobic and satisfyingly waterproof to keep you and your kit dry
If you want to only erect the inner tent you can. The inner is freestanding in case it is particularly hot or you just want to protect yourself from mozzies
I'm not an expert in the types of polyamid ripstop, but safe to say its well made and fit for purpose on the flysheet, inner tent, groundsheet and under-sheet which is confidence inspiring
Don't expect to stand up in the tent but there is plenty of room for one + kit which can be nice if you have a fair bit of kit and like to keep it close by
The aluminium 7001 is strong, light, a material often used on bike frames.
The pegs are v profile shaped and therefore difficult to bend
I experienced no ingress of rain throughout numerous torrential storms.
How I used the product
I used it for 11 months cycling to the Caucasus. Camping in France. Further 8 months cycling from Georgia to India. 2 bikepacking trips in the Caucasus. A 5 week bike packing trip across Mongolia. Cycle touring in the UK. I've since used it for a hike in Spain and bike tours in the Caucasus.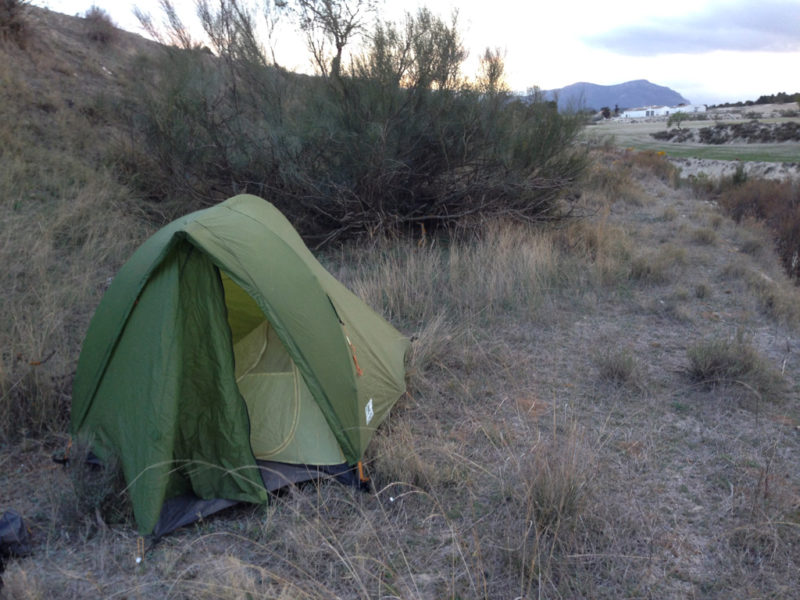 How the product faired:
Pros
I really liked the tent overall. However, it was the first time I ever had a decent tent. It was light to carry and well designed. It worked which is the main thing.
Cons
Its not a true free-standing tent. Only the inner tent will stand alone. The flysheet requires pegging out. Its on the small side for two persons. After a year of use in a range of temperatures the poles became brittle and eventually snapped. The poles can easily be replaced with spares from Vaude. The zip failed after the first couple of years. The porch could be bigger and the door hole could be bigger.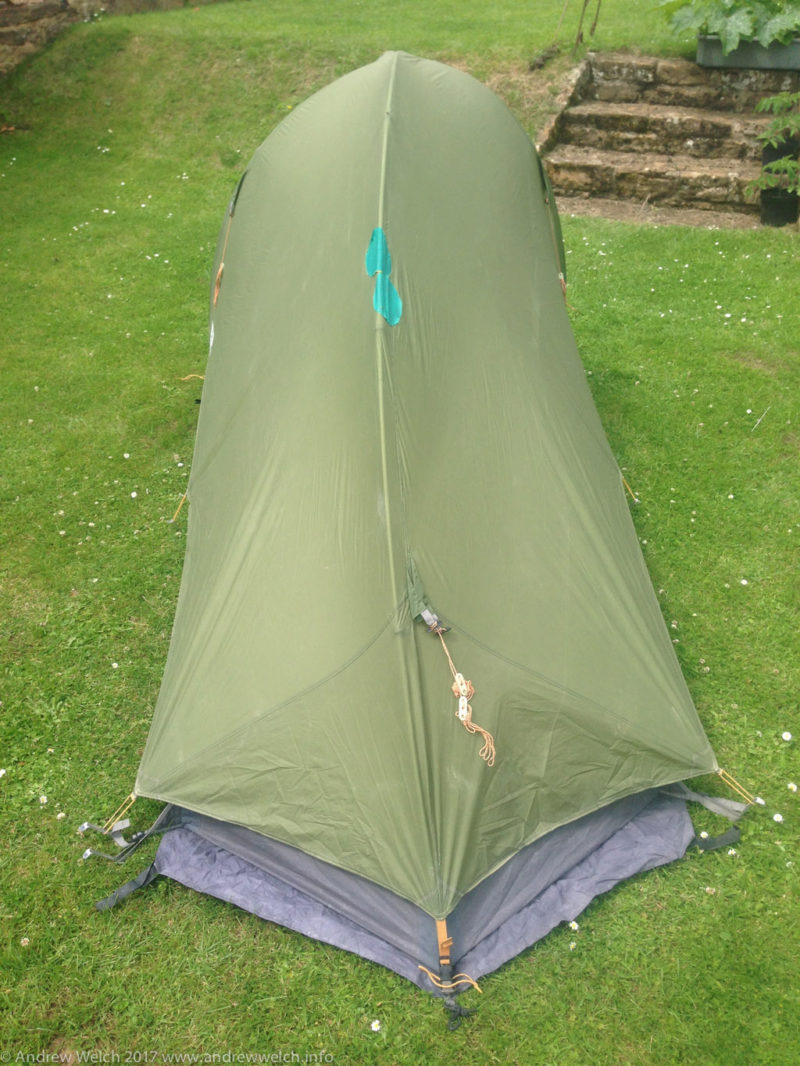 Conclusion
In conclusion the Vaude Hogan Ultralight Argon is a great product proving that you can have a lightest provide that is durable. Details such as the zip and the poles let it down a little but they may have improved these with newer product versions.