REVIEWS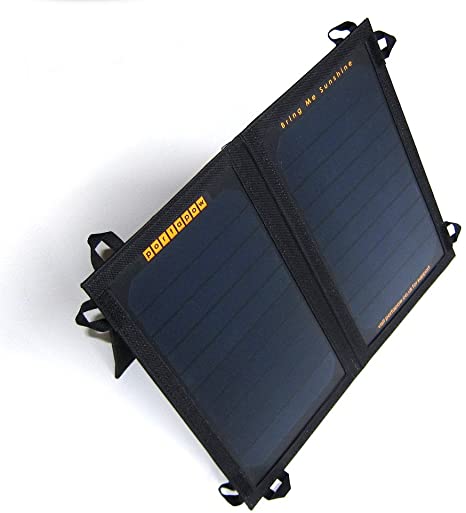 Portapow 11W Solar Panel Review
I bought this solar panel after doing considerable research on options that were out there. At the time (2013) there were a few options but most of them, from what I heard, were not great performers. Particularly the compact, gimicky products that promised to charge your phone but actually couldn't charge a very tiny watch battery successfully.
Features
Loops for attaching to backpack
High efficiency solar panel type charges from light (not just bright sun)
4 USB ports
Cost £80
Pros
Sturdy construction
Good value price
Easily foldable away and fold out for more coverage
Portable
Cons
My Take
This solar panel worked great for charging all my small devices by USB such as:
iPhone 5
USB battery bank
4 AA batteries (via Portapow AA charger)
Tips
Require a battery to charge as charge is direct (no built in battery pack)
Conclusion
Good product but now hard to find and better, newer and cheaper alternatives are out there. On trips to remote areas a solar charger is well worth it for a backup. However, consider the extra weight if you are not intending to be away from the mains for more than a few days.