ADVICES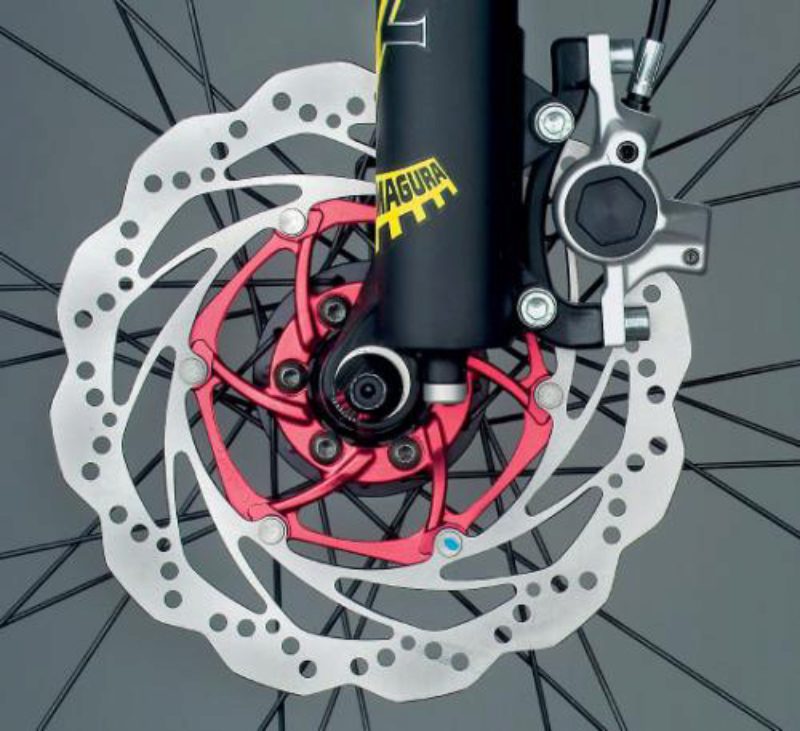 How are Magura Louise Disk Brakes (2007 model) For Stopping a Loaded Touring Bike?
The Magura Louse disc brakes were a high end disc brake that came out around 2007. Brakes are what the German company's speciality with a good reputation for performance and reliability. Magura's five-year no-leak guarantee was at the time unique showing confidence in the product. Based in Bad Urach, Germany, Magura has been a leader in hydraulics engineering and technology for over 100 years [Magura was established in 1893].
Magura innovations have included the first ever hydraulic mountain bike brake [1987] and the first "adjust-on-the-fly" motorcycle clutch lever for off-road racing legend Malcom Smith [1968].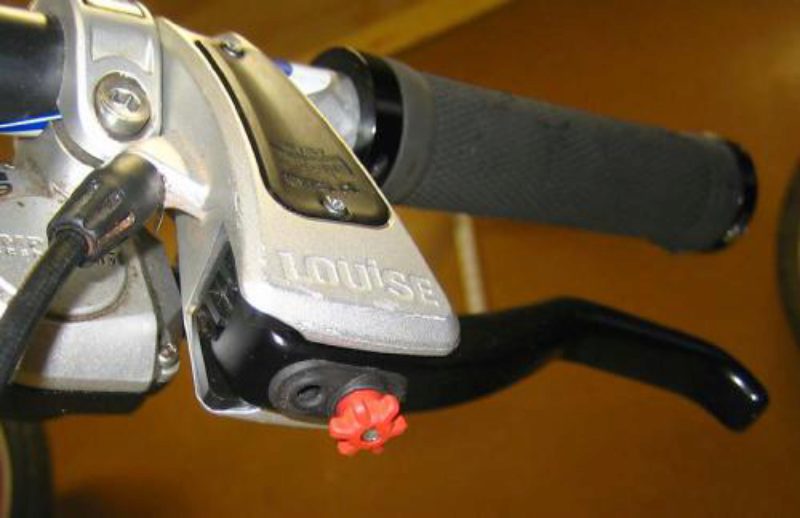 Features
One-piece caliper design
Post mounts
master cylinder with integrated reservoir.
BAT or Bite Adjustment Technology for on-the-fly brake engagement control
Venti-disc rotor with red anodized aluminum carrier. The carrier's blades act as fans cooling the rotor's surface.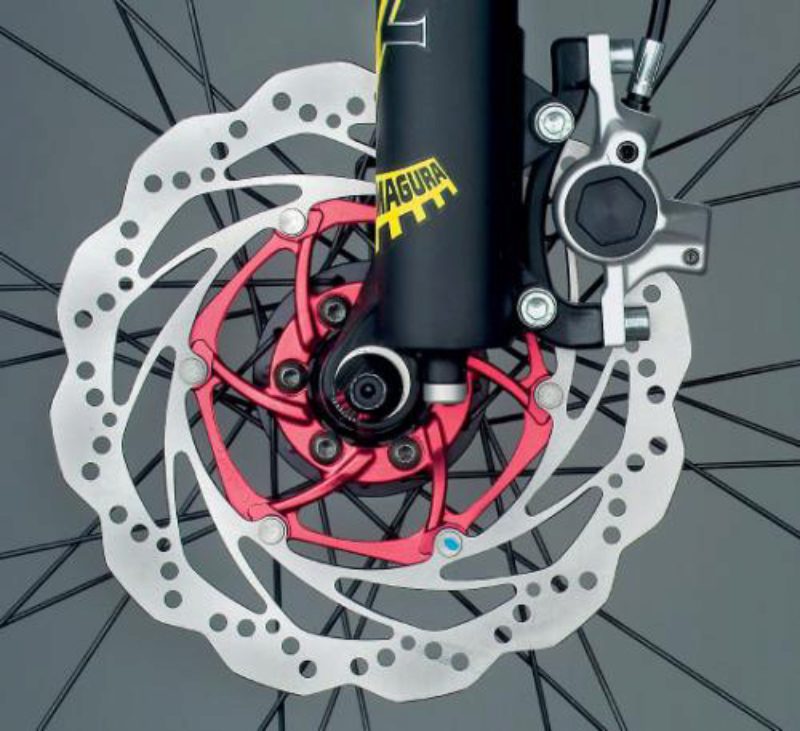 The 2007 version was a completely new version of the brake under the same name with 20% surface area increase of the pads for extra braking power.
At the time a world class freeride mountain biker 'Super-T' Klassen said:
"When I first switched to Magura brakes a few years ago, I found that they helped me add a tremendous amount of control to my riding that I didn't have with other brakes. Now, with these new Louise brakes, I can do almost anything with them and have confidence that they will perform at the highest level."
Fellow cyclist tourist Tom Allen, said in a review on his site:
On my way down a mountain road, I can go from top speed to a standstill in a couple of seconds. With a single finger on each brake lever. On a fully-loaded touring bike with a trailer in tow.
He also said regarding mountain biking technology:
The opportunist expedition cycler, who can dip in to this pool of frantic engineering R&D and pluck out the occasional product that fits the bill for a massive adventure on a bike.
The oil reservoirs are encased in forged aluminium with the name 'Magura Louise' imprinted. The levers are aluminium, other than the bite adjustment knob which is nylon. It is possible to get *the extremely bling carbon levers and oil reservoir cover. The build quality feels very solid, with that touch of class from German engineering obsession.
The upshot of this amazing engineering quality is great reliability and durability. I was dubious about taking hydraulic brakes on a cycle tour, because I was worried if something went wrong, it would be very difficult to find spares. I would need to take spare oil, and the service kit with me. However, contrary to the manual it is possible to use any light oil as a replacement oil in an emergency if you get a leak.
I used the brakes throughout 10000kms of tours, many mountain bike rides and finally solid them in 2013 without any/much noticeable reduction in braking power. I did not perform a full service and if I had they probably would be as powerful as when they came out of the shop. Only the pads have needed replacing a few times.
The performance is exceptional, stopping the bike with confidence, loaded with 30kg of luggage, in all conditions wet and dry. You can imagine the performance with an unloaded bike. The rotors look good. We had pink ones to begin with – very stylish. The hoses are durable. The only problem would be if a hose had been kinked or severed somehow, but this never happened.
The only weak point which wore is the plastic BAT knob from general wear and tear but not enough to make it unusable.
Protip
If you take the wheels out to transport the bike put a bit of cardboard in between the pads to stop the pistons pushing in if someone fiddles with the levers
Pros:
Lightweight
High performance
Long lasting
Powerful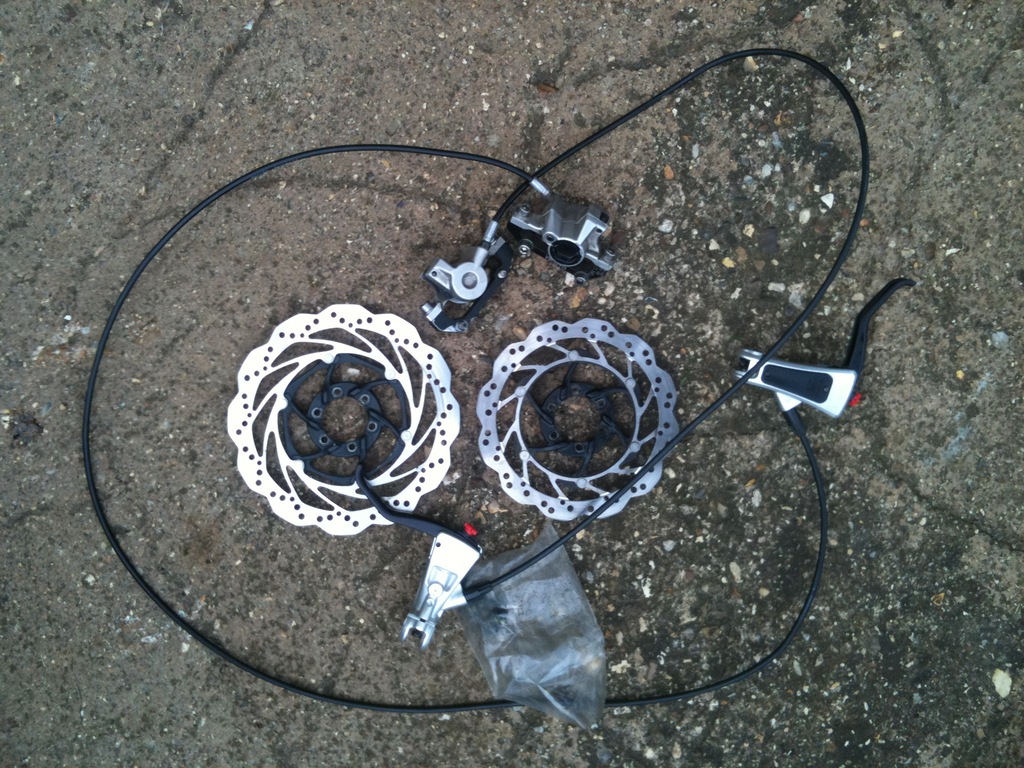 Cons:
Silly pink colour on the rotor
None
Rating:
Value 5/5
Performance 5/5
Price 4/5
Overall 5/5