POSTS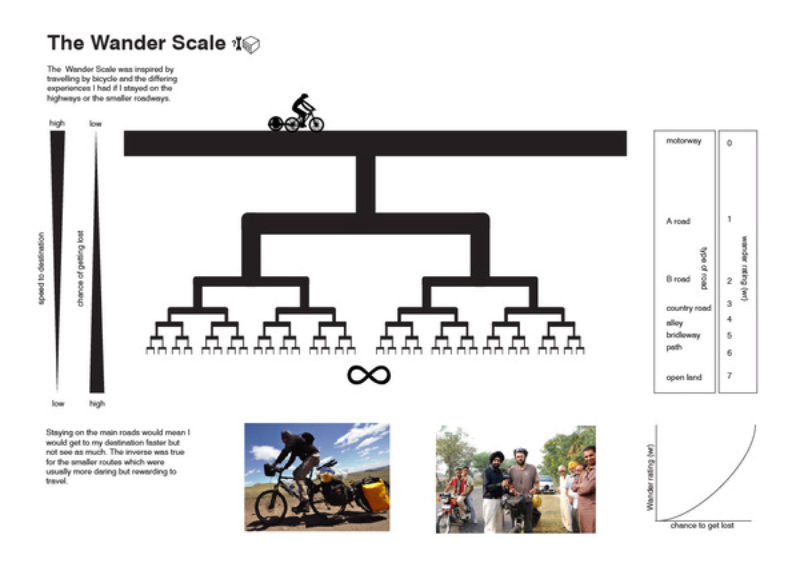 The Wander Scale
'Wander Theory' is a topic that came out of my Goldsmiths Masters project from 2012. It is a fractal pattern applied to roads from large roads to small tracks.
If you stay on the large roads, you get there quickly and more assuredly but you see less stuff and have less chance for serendipity and chance meetings to occur.
If you, on the other hand, stray from the course and keep straying, you will likely end up somewhere completely different and likely not reach your goal.
The goal is still important as it represents a sense of direction that steers your journey and keeps it going.