POSTS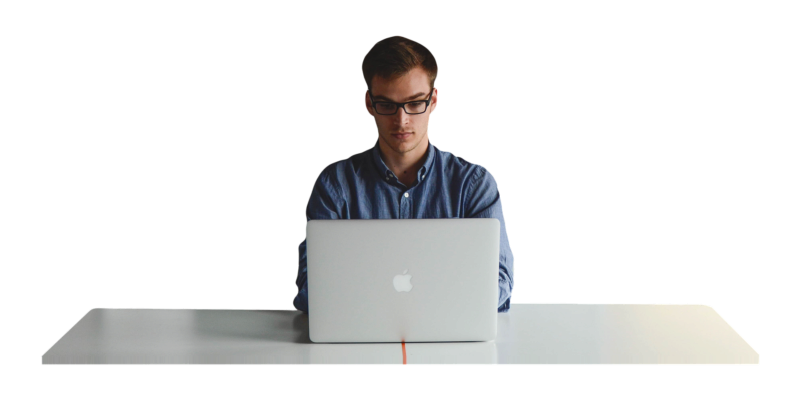 Working as a developer and keeping healthy
I spend some of my time working as a developer programming websites. The comedy show, The IT Crowd, portrays an image of a computer nerd - an average IT guy has sore eyes and a pale complexion and only gets up to get another coffee - at least if you believe the stereotype.
Being on the inside of this profession I am surprised how many times I see IT professionals faster than me on Strava or competing in an elite group in a race. An example is the guy who accompanied Guy Martin when he did a 24 hour tandem record who also worked as an IT project manager.
I've always put this phenomena down to digital work often being to a great extent abstract and indoors work which brings a desire for something tangible, physical and outdoors.
There are plenty of studies which say that sitting down for long periods of time is bad for your health and this has lead to many suggestions for how to counter negative effects.
Some recommendations include stretching, getting up regularly, going for a walk or doing some physical activity during lunch or getting a standing desk.
I got interested in programming years ago. I was lucky enough to get a computer when I was a kid and pick up some programming basics. Computers are fascinating machines. Steve jobs once said:
A computer is like a bicycle for the mind
Computers are everywhere now and computer systems are as important a part of running the mechanics of a modern society as other utility networks. The Internet is one of the most exciting inventions in the history of humanity. Cheapness of hardware and open source software has meant that digital space offers huge value and creative production.
There are pros and cons to any activity but if something gets you into a 'flow' state then you lose yourself to the creative process and become less aware of the body and physical space around you. This is fine for a while, but how much is really a good idea?
People often say to me that a benefit of programming work is that you can do it anywhere, but personally having experimented with this, I can say there are caveats even though you can argue that there are co-working spaces all over the world, or you can work in a cafe.
I've followed the rise of the idealistic notion of the 'digital nomad'; rock up anywhere in the world, rent a place, open your laptop and out flies cash which you stash before going out surfing, skydiving, playing piano in jazz cafes etc.
I personally think some work, like development work (or programming), is different. Give me a nice widescreen, a warm, comfortable, well lit, well designed office and a friendly group of coworkers over being in isolation any day. To do better development work requires deep, uninterrupted space to research, think and experiment. It requires comfortable, balanced conditions and motivation. I think it would be the same for other kinds of "deep" work.
With the work and outcome being so abstract I find that it really requires a physical setting, a clear agenda, a team you speak face to face with everyday, objectives and an obvious value gained from building the software. It's just too hard to try to simulate all of this inside your own head no matter if you are sitting on an idyllic beach in Fiji with a cocktail.
So for programmers and developers no matter how much the technology has come on for the moment we are still stuck with laptops, keyboards, screens and mice. Even with there being a huge amount of research and development going into new kind of human computer interaction devices, nothing apart from the humble touchscreen has really made the cross over. So there's no direct from brain to computer programming or booting up into consciousness directly for the moment.
Hence there is still all the problems associated with office work to contend with. There are many ways to immediately improve by adjusting the small everyday things such as dietary habits. Using top quality kit smoothes out any issues with looking at a poor screen or RSI typing or using a mouse. A decent chair, desk at the right height and sitting the right distance from a screen are a given.
Then what? I once went to visit a friend who worked as an engineer for a bike company. A lot of his work involved computer modelling. His whole team went out for a ride at lunch and there was a special pump track for a quick spin in the back yard. Wouldn't it be nice to go surfing at lunch time? There are dev agencies near to the sea. That's an option.
To conclude, programming is interesting for many reasons and it pays well. However, it is part of a fast growing ecosystem of technology to which us fleshy humans are at the mercy of. A lot of it boils down to the willingness to be ingenious with working practices, spaces and conditions. More to come on this topic.