REVIEWS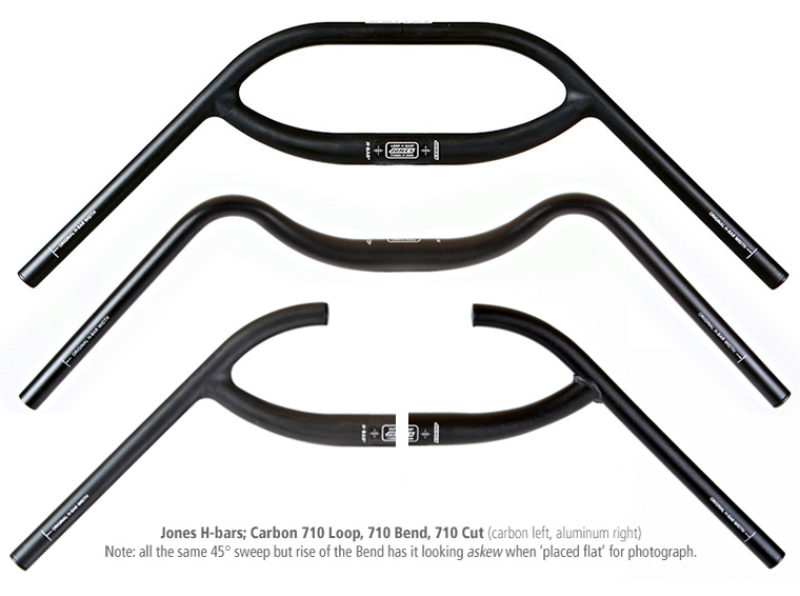 Alternative Shaped Bicycle Handlebar Review
Most handlebars for mountain bikes are either flat: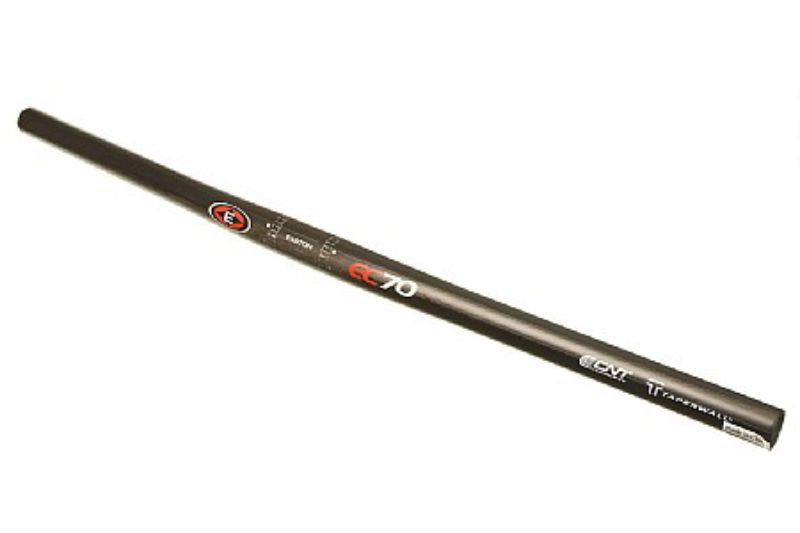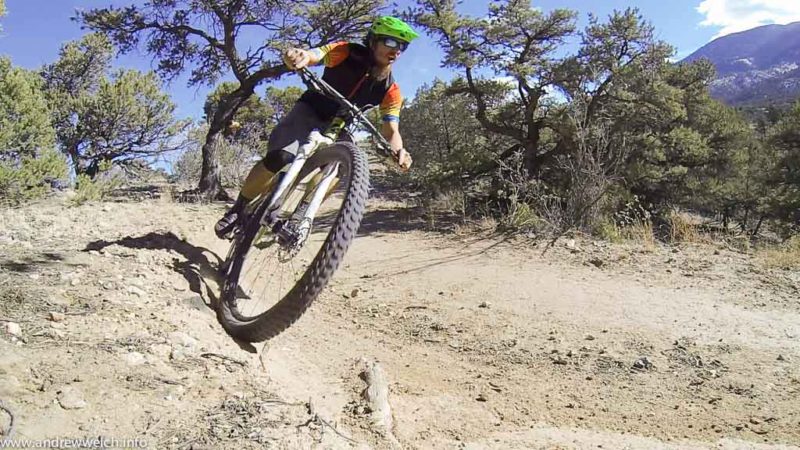 or what is known as a riser bar where the bar rises at an angle from the centre point: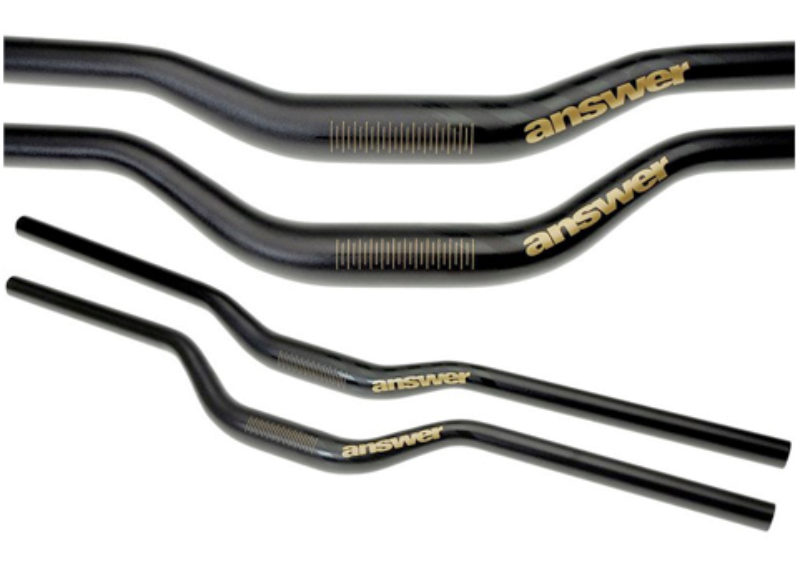 Backsweep is another attribute in handlebars which is the angle that the bars are bent backwards from the centre point. Most handlebars for road bikes are known as drop bars which are flat at the top then curve forwards and down then back.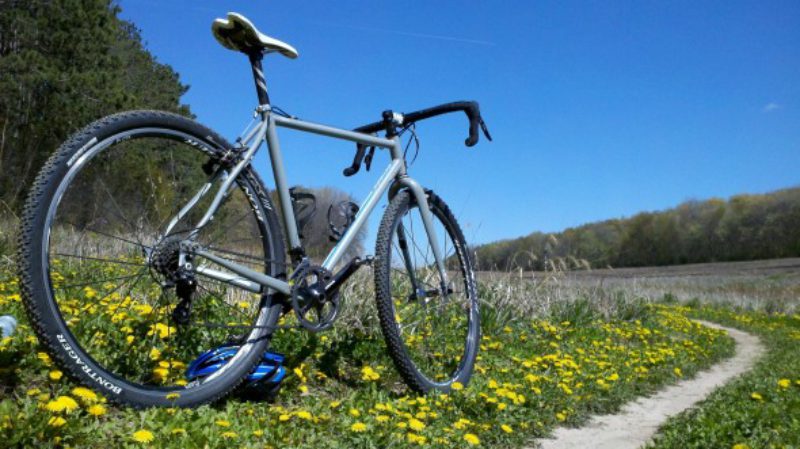 There are many types of configuration of handlebars because the way you hold the bars has an effect on your body position. Drop bars are designed to offer more positions including a very attacking position flat over the bike. Riser bars afford more height, are often wider giving more leverage over the steerer and usually have a backsweep which is confidence inspiring and accounts for the fact that when you ride a mountain bike on rough terrain you are often standing up on the pedals and shifting the body position around.
Recently some new handlebar shapes are starting to gain popularity due to the rise of bikepacking, trekking bikes and wanting comfort over long distance whilst riding on a range of terrains.
An example of one of these bars is the Jones H-Bar and the J-Bar. These are also named as Titec H-Bar and J-Bar. I think the same guy designed them both.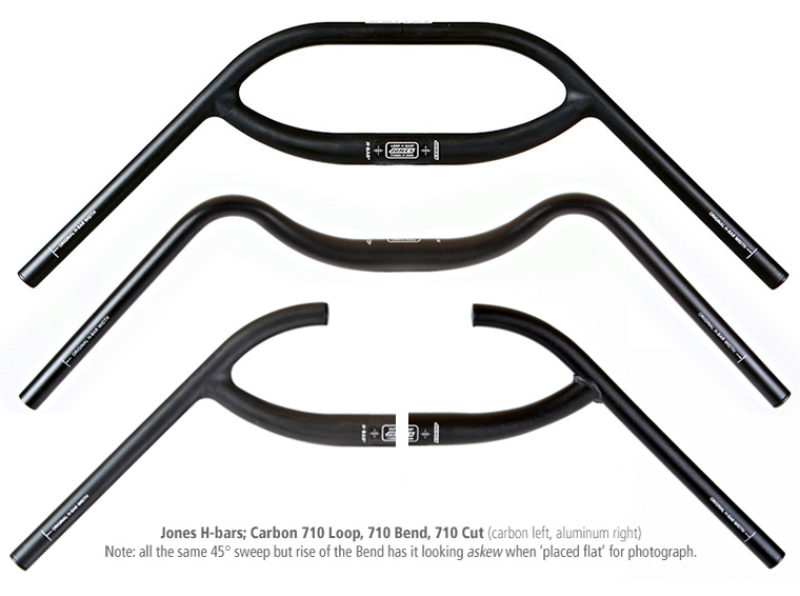 The Jones looped H-Bar offers many hand positions and places to attach things such as lights, cycle computer, bar bag etc are there are some interesting set ups to be seen.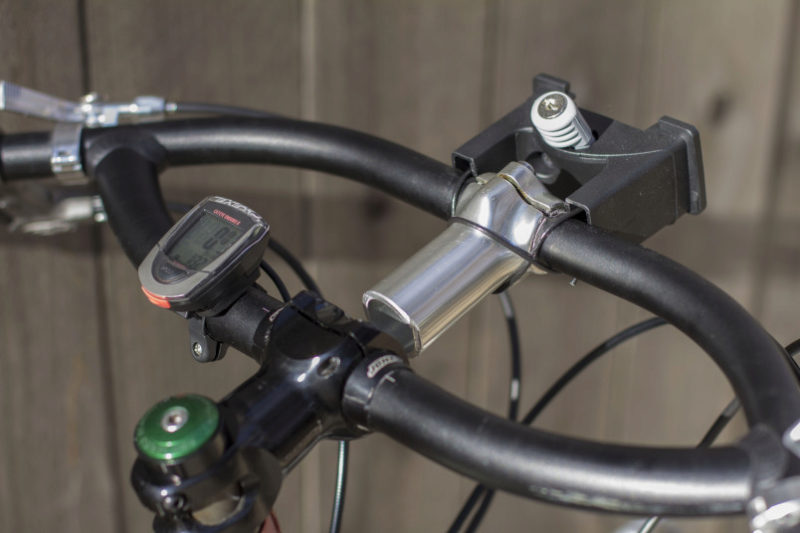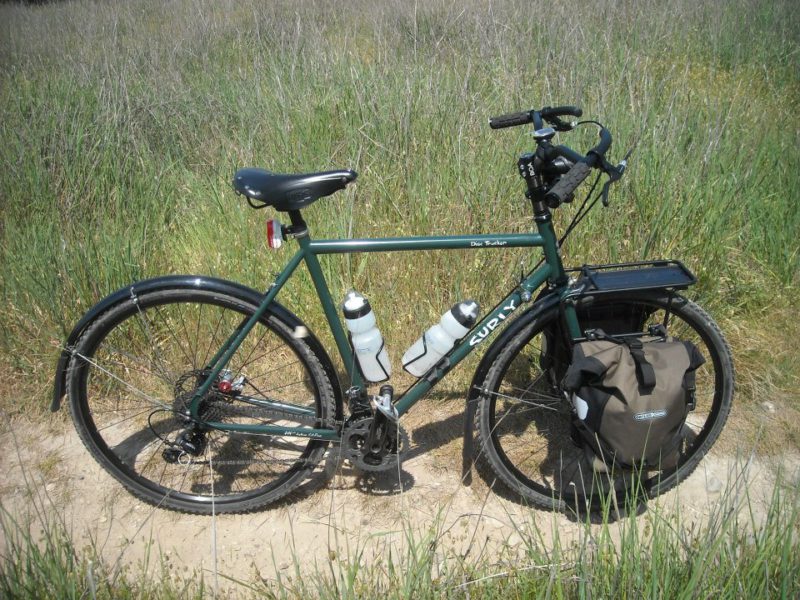 The downside of a set of bars like this is the weight which is around 350g, much more than standard bars that tend to weigh around 250g or carbon bars which can go to sub 200g mark.
Another option is the On-one Mary: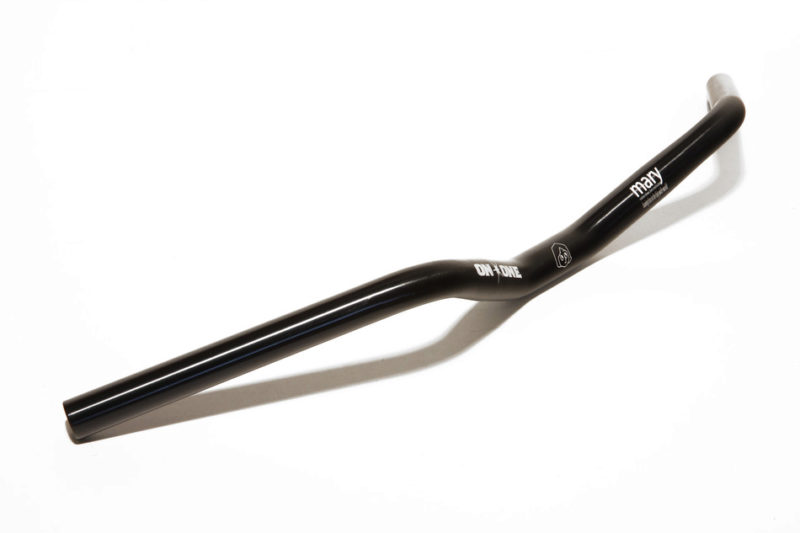 One thing I love about the increasingly hybridisation of bikes that we are seeing is that it highlight one of the huge advantage of bikes which they are modular and invite experimentation. As people are all different and unique bikes can be modified and tested to go further, more comfortably and try more adventurous trips or just have a different feeling ride.
UPDATE 4/5/18
Soma Osprey
Wider than the On-one Mary and better suited to mtbing.
Alternative MTB handlebar similar to our Clarence Bar, but with a little more backsweep in the grip and a wider straight section in the middle (for attaching accessories). Multiple hand positions for comfort.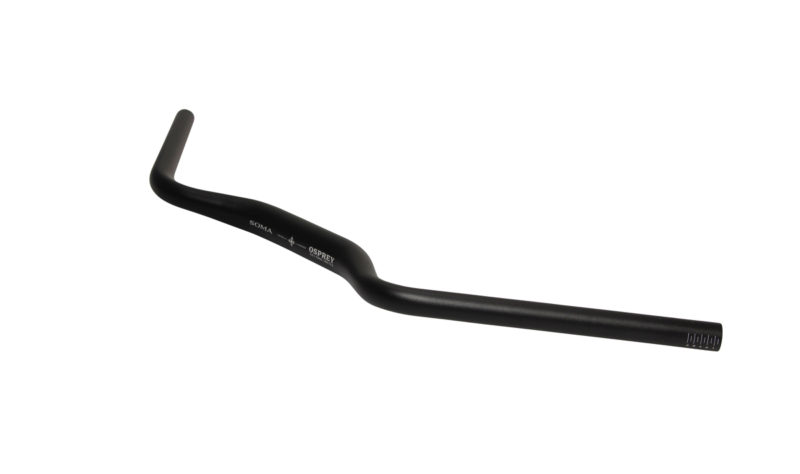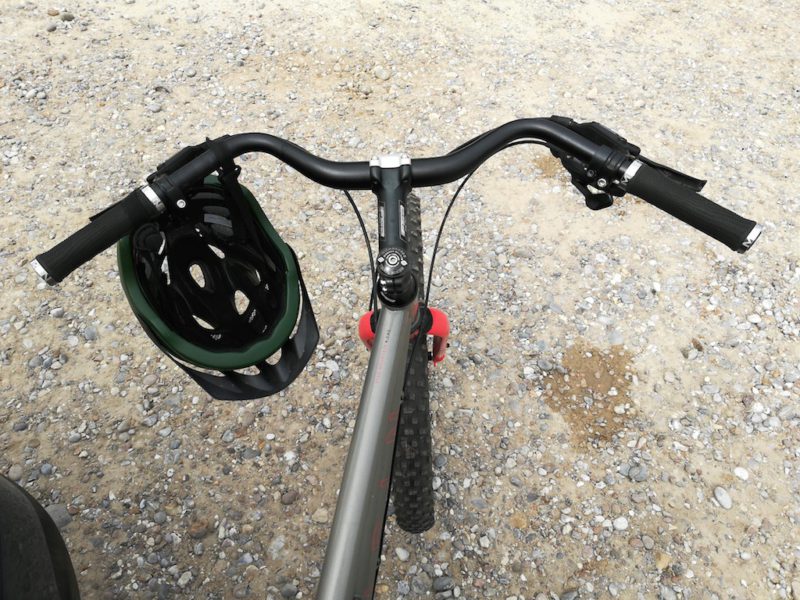 6061 T6 Aluminum
710mm width
12mm rise
40° bend at the grip
135mm staight section at the center
31.8mm and 25.4mm centers available
Shotpeen black and silver
Weight: 400g
Update 15/5/18
Other bars to consider:
Surly wood chipper / cow chipper / moloko bars
Velo Orange Crazy bars
Links: