REVIEWS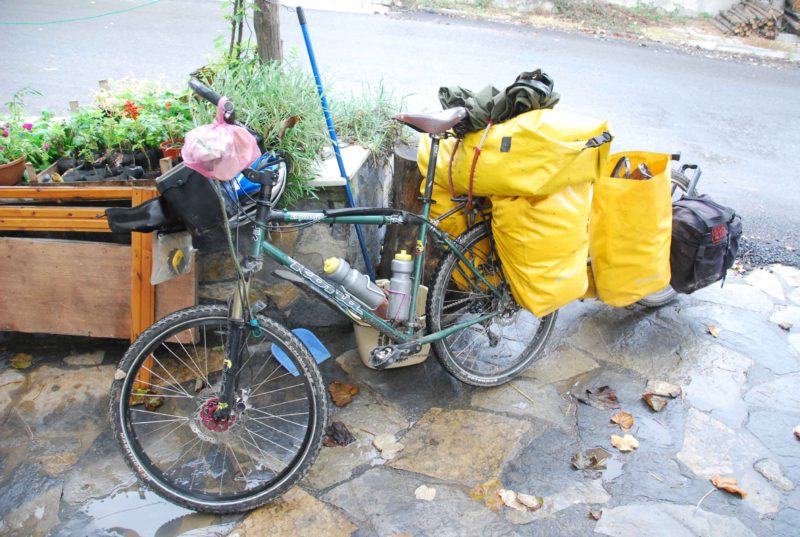 Crosso Dry 60 Adventure Bicycle Touring Pannier Review
The Crosso Dry 60 is a set of bicycle panniers designed for adventure touring.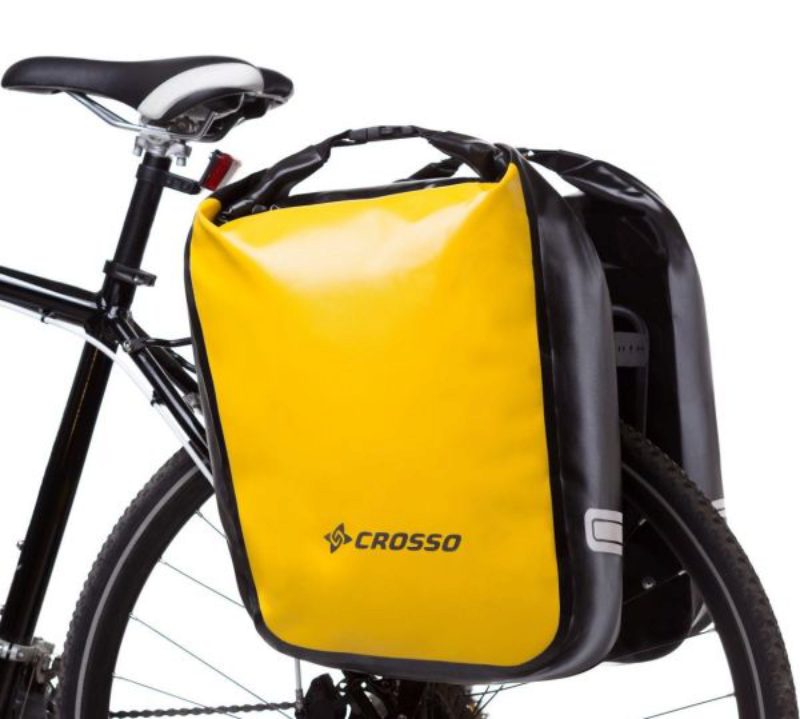 They have a sealed and welded closure to prevent against mud and water ingress. Rainstorms and being submerged (for example during a river crossing) will still have a hard time getting your stuff wet.
The roll top system is a commonly seen system in dry bags, proving more waterproof and durable that a zip.
The material is Plastel 620 and Polymar 650 are polyester fabrics coated with PVC. This material is basically a tightly woven, tarpaulin style material covered in a plastic coating. It is durable and waterproof.
Built for tough conditions
The waterproofing of the material does depend on the plastic coating so if it gets scraped off (like if you scrape it down a wall, catch it on a rock or a thorn bush), then it may start to leak. I'm not sure how easy it is to patch. I've tried patching with a contact adhesive and patches of a similar material but I've had difficulty with the materials not bonding. In the short term you can use gaffer tape. However, the price of these panniers, means that if you need to replace them its not as bad as more expensive alternatives.
They are sold as a set, weight is 1750g, rear fitting and come in a rectangular shape that is fine for fitting common camping gear like a sleeping bag, stuff sack full of clothes etc.
Further details can be seen on the website.
I used these panniers on my trips.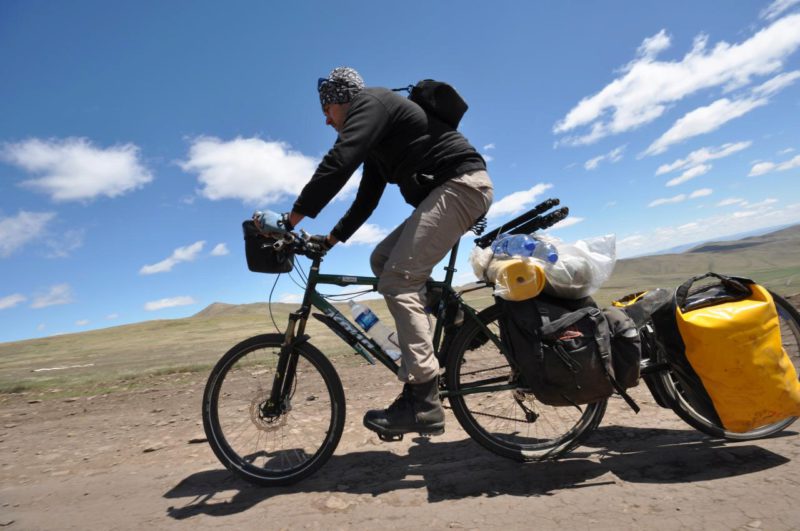 Breakdown
Weight: 5/5
Durability: 3/5
Value: 4/5
Visibility: 5/5
Build quality 4/5
Overall 4/5