REVIEWS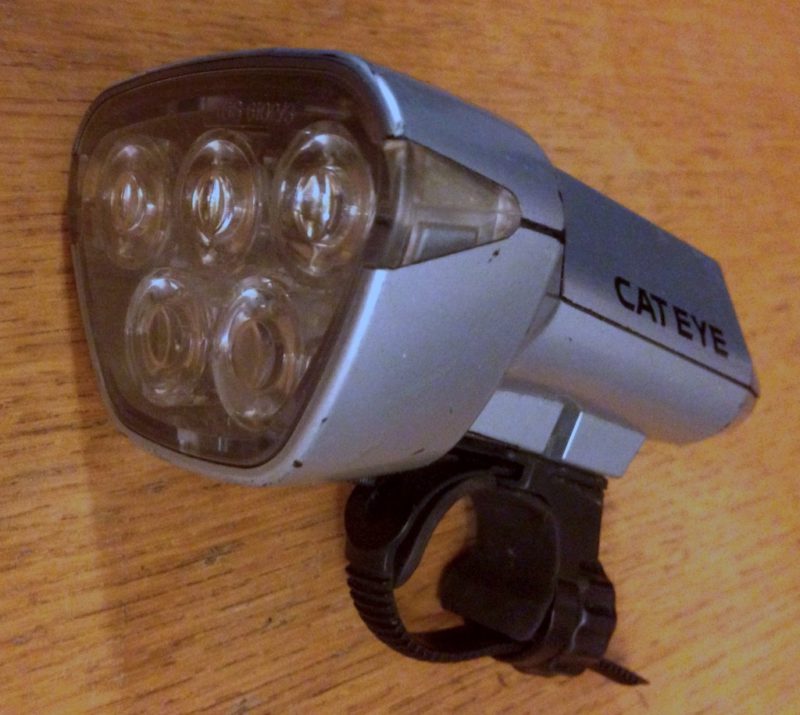 Cateye EL-300 light Review
This bike light was given to me by Emily Chappell. On receiving it, I thought it looked awesome because it was large and had multiple LEDS.
Company spiel
Step into the light with Cat Eye's innovative five LED Opticube headlight! Combining five powerful white LEDs with Opticube lens technology, this portable wonder produces an amazingly clear, focused and efficient beam. The 400 candlepower beacon offers plenty of visibility for motorists, cyclists and pedestrians to see you coming, and runs for about 30 hours on 4 AA batteries (included). Plus, a convenient quick-release mount provides on-the-go versatility.
My experience
I found it didn't provide enough light relative to its size. It was good as an additional light but not for seeing by for night rides.
Pros
Cons
Takes 4 AA batteries
Not that bright for its size
Conclusion
Look elsewhere if you want a light for night riding because this one doesn't offer enough light to navigate by.