REVIEWS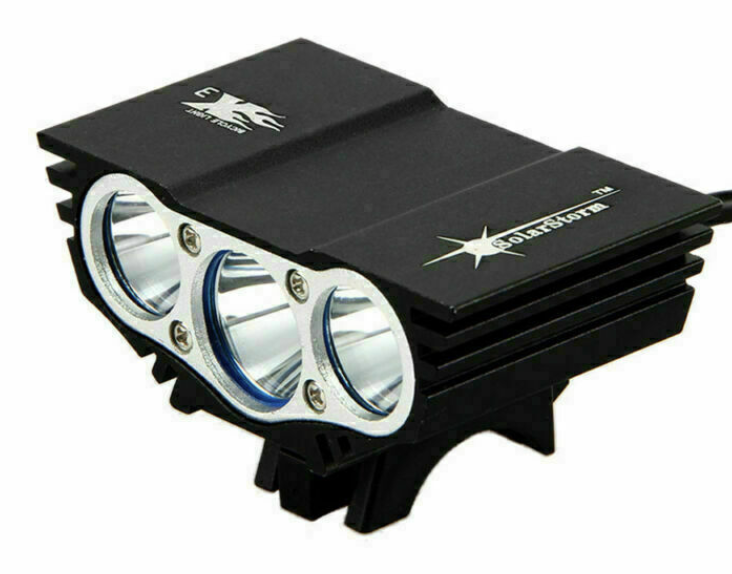 Solar Storm Bike Light
What is it?
Solar Storm 3 lamp bicycle light is the light I use on my commuter bike.
Bought from where?
I got the light from eBay. Cost £15.
Features
The lamp head unit constructed from aluminium. The lamp attaches to the handlebars with a with a rubber band.
It connects a battery pack which is in a case that can be attached to your frame via a velcro strap.
I have used the lamp head torch and stored the battery in my backpack with the lamp on my helmet.
The battery chargers via a mains adaptor.

It has three brightness settings. The lowest setting enough for Road Riding at night. The highest setting is ideal for mountain biking at night. The highest setting is actually to bright for Road Riding.
Tips
It is best to leave the battery on charge for at least 6 hours to be sure that it is definitely fully charged.
Pros
The battery life is good and consistent.
The brightness of the light is excellent.
The lamp head unit is well made
The cable is thick and hard-wearing.
The cable is quite long so you could store the battery elsewhere.
Cons
The battery indicator is not accurate.
I wouldn't want to crash with the battery attached to my helmet because it is rather large.
Conclusion
Unbelievable value for the price. Well constructed and high performance.