TRAVEL-REPORTS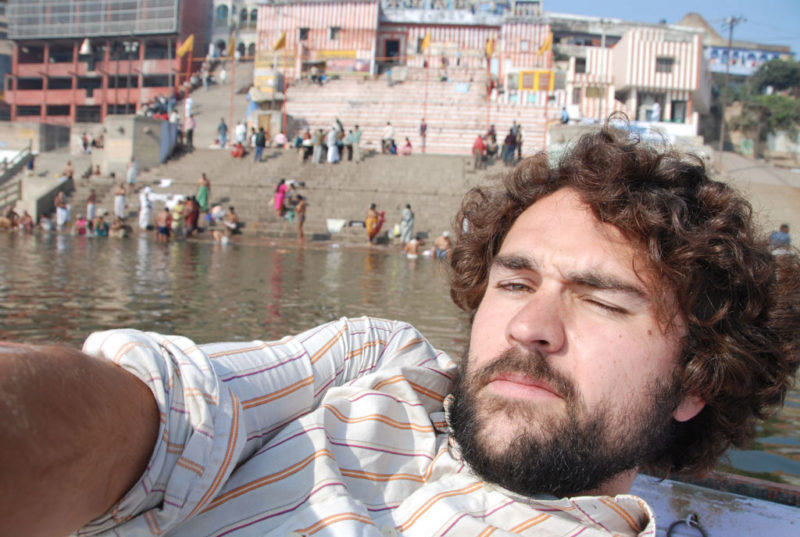 How With Decision Made The Travel Process Can Continue
After leaving the Iran embassy having been rejected for the visa a second time, I cycled over to the travel agency, and booked a flight to Istanbul.
Flying is not the best transport for me because I feel that it cuts out the point of travel which is the adventure of meeting people and having a valuable experience. It is also the most polluting mode of transport.
After 1.5 months in New Delhi I made the decision based on a long process of research and yes it felt like a compromise.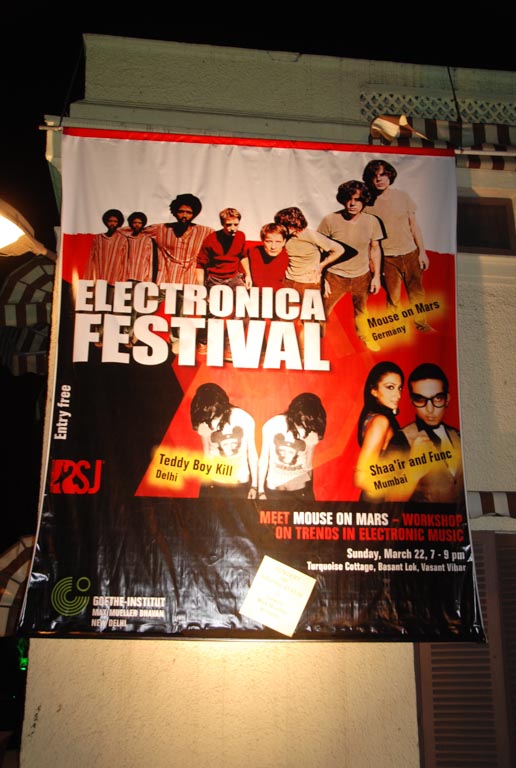 I had a brilliant time in New Delhi with my fantastic Couchsurfing hosts, but my budget was running short after 1.5 months. I was becoming frustrated with being in a city and relying on friends for accommodation.
TODO: Navneet and Priya on the Delhi metro
Navneet and Priya on the New Delhi metro. They hosted me for over a month at their place.
TODO: Takahiro
Takahiro, another Couchsurfing host in New Delhi. Showing me his art projects. We spent a great weekend, cycling around, looking for an adaptor for my video microphone, discussing art, eating Afghani food. We also went to an a electronica concert which was a performance by German act, 'Mouse on Mars' at the Goethe institute.
Kirsty and Toby
Meeting some old friends, on holiday in India, from my time working as a mountain bike guide in Croatia - Kirsty and Toby.
The main reasons for catching a flight I will outline thus. I was worried that I would be delayed for another month in Pakistan only to hear that I would be rejected a third time for the Iran visa and therefore probably never be able to visit the country again (according to the Magic Carpet Travel agency this is the case). I was unfortunate to apply for the Iran visa during the Iranian new year which meant that the Ministry of Foreign Affairs was closed.
Whilst in Delhi I met a Scottish cycle tourist who was rejected 3 times and he told me of another English couple in Turkey who were in the same situation ( British - Iranian relations 2 3 ).
If I had taken the route of applying for another Iran visa, I would have found it very difficult to warrant the cost of simultaneously applying for the Chinese visa. The Chinese visa required details such as hotel and flight bookings. With the troubles in Western China (100s of monks had bombed a police station) I decided it was too much risk to attempt it. This was after doing research on the Thorn Tree Forum and getting as much information as possible from fellow travellers.
I discovered that it was likely I would have to send my passport back to the UK to get the Chinese visa and I decided that this would be logistically too difficult and expensive. The prospect of spending another month or two hanging around near Islamabad or Lahore didn't appeal with the current security situation in the country.  I had received some information that the Taliban were planning to make movements on Karachi and Islamabad and one month later:  Pakistan army launches gunship attack on Taliban outside the capital .
The border between Pakistan and China didn't officially open until May so I would have had to wait until then. My mind does wander to adventure in the northern mountains of Pakistan and I was invited to visit friends there but then I thought 'on what budget?'.
I even looked into travel in Afghanistan because I know that a lot of media is overhyped and different to the actual situation. However, through another Couchsurfing host I met, a guy who lived in Kabul for 2 years, he told me that to go overland to Kabul would have been very dangerous. He had written a book on Afghanistan and was very knowledgeable on the place. Through the Thorn Tree Forum I found the author of the Afghanistan lonely planet guidebook and was able to ask him. Through another cycling friend I was put in contact with Jerome Starkey, a journalist in Kabul who gave me further information and came to the conclusion it was too dangerous and anyway impossible to get the permit.
I looked into travel through Tibet which sounded wonderful. I have always wanted to go there and read stories of people cycling through. However, that was a few years ago when the situation was different. With the tensions with China at the moment and the Dalai Lama's birthday happening, China decided to close Tibet to foreigners from Nepal until the end of April.
I still looked into the visa and discovered that it takes 7 days to get a group visa, most commercial tours are extremely expensive, and the cost of trains (because I wouldn't be able to travel fast enough by bike to exit China on the 15 day visa) would blow my budget.
I emailed the travel company that runs the train from Urumqi to Kazakhstan which only goes once a week and because of new govt regs they had been forbidden to sell tickets on the Internet and they can now only be obtained in Lhasa. If I didn't time the travel just right then I might not have been able to get from Kathmandu to Lhasa (8 days) then from Lhasa to Almaty (at least 5 days travel with arriving just on time for the next train). I was faced with making a decision quickly because my Indian visa was to expire in 7 days.
I am extremely happy to have travelled to India and the whole experience has been invaluable and changed me as a person. I embarked on the adventure with as much information as possible about future travel plans, a positive spirit, spontaneity and hunger to continue to learn about myself and the world.
I flew out the next morning. My wonderful Couchsurfing hosts Navneet and Priya were sad that I was suddenly leaving so soon. It was very sad to leave them as they had become friends. We celebrated by consuming the most delicious Keralan fish curry feast I've even eaten.
I flew by Turkish airlines. It was exciting to suddenly be taking a mode of transport that I had previously mentally completely ruled out. The process of taking an aircraft to fly seemed more realistic than previous times I'd taken a flight in the past.
I felt more aware of the reality of the plane, engine, burning the fuel and the physics of flight rather than a blindfolded process of being one place one minute and a few hours later somewhere else.
I went over my overland bicycle travel to get to India in my mind and thought of the mountains in Iran, the markets in Pakistan and flashed through a plethora of memories. I feel my mind and eyes are more open to the world around me since I began travelling.
On the aircraft, the gentleman sitting on my left was an Afghan man who had left Afghanistan 10 years ago to live and work in Germany with his family. I chatted to him about my plans and he was very friendly. He wished that the problems could be sorted out and his country could be in peace again.
I ate neatly packaged aeroplane food and I watched the new James Bond film on the TV in the back of the seat which also had a GPS map so I could see where the plane was in Google Earth.
The gentleman sitting on the right of me was a Punjabi man who when the plane took off and landed become quite unnerved. He had a panic attack grabbing onto the seat in front, fidgeting around, whispering 'why, why, why?'. On landing all the TV's changed to a video image from a camera on the front of the plane so you could see what the pilots saw when landing. It didn't help the disposition of the Indian man at all who covered it up with his hands and desperately tried to find a button to turn it off but the option wasn't available.
I arrived in Istanbul and caught a taxi to the bus station and a bus back to Tbilisi. It felt strange to see the infrastructure of Istanbul with it's clean buildings and developed roads roads, free of cows, dirt, rubbish, and people. I could close my eyes and I could still see India.
However, I was still incredibly happy to travel back to Tbilisi and arrived after a 26 hour bus journey to cycle to meet Fanny in Pushkin square next to Freedom square in the centre of Tbilisi. I got a puncture cycling there on the way and journalist intercepted me and asked me some questions for a newspaper article!
I arrived into the flat and since then I've been in Georgia. I will keep you posted on my plans which will involve fixing my bike and sorting Fanny out with equipment to travel by bike. I will also be organising my photos and writing a book. I plan to get a job teaching English and technology, find website work, and hopefully enjoy some mountain biking in Georgia.
TODO: DSC_0128
Fanny and I back in Tbilisi and the demonstrations in front of the Parliament building.
A word cloud of my recent delicious bookmarks - illustrating plans and thoughts for the moment.
TODO: DSC_0786
Already looking at the globe again.