TRAVELS
Tom's Wedding in Yerevan
Tom's wedding happened on the 19th September. I went off to Yerevan on the 15th in the hair-raising Marshrutka (minibus). Continuing the theme of having to wait for public transport I sat 6 hours for the Marshrutka to leave when too few people turned up. I moved between 3 different Marshrutkas, and saw the world through the eyes of a Marshrutka driver, hanging about in the dust outside the train station.
Eventually the bus prepared to leave. I was bundled in with a gaggle of Armenian women who were 'smuggling' lemons in bags and crates into Yerevan. I was later told by Tom that lemons are a lot more expensive in Yerevan than Tbilisi because they don't grow as easily.
The journey was cramped and the women talked endlessly. A man who was lying over two chairs and crates of lemons thought that no one would mind if he chain-smoked.
However, this was partly made up for by, that fact that, when we stopped, I ate two of the most delicious kebabs and managed to sleep for a considerable amount of the journey. How on earth I managed this is beyond me because it's akin to sleeping in a tumble drier. My dreams involved a 3D first person spaceship racing game, hurtling through tunnels avoiding objects.
I arrived, met Tom, sporting a new haircut, and moved into their luxurious, elegant, throwback apartment that had been hired for Tom's family and friends to stay in for the wedding duration. The next 10 days were wonderful, spending time looking around Yerevan with Tom's brother, family and the one friend who managed to make it all the way from England to Yerevan, Beccy. Surprisingly Allen is also her surname - the same as Tom. Entirely a coincidence, although I did wonder whether it might cause complications (it didn't).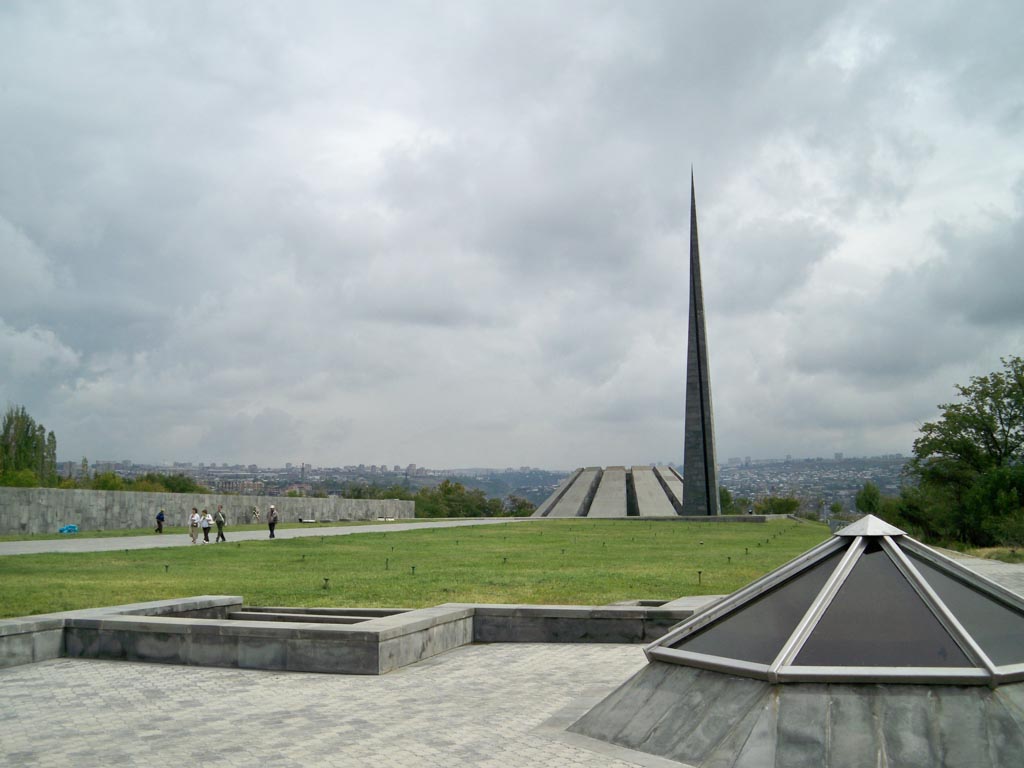 We visited the moving Armenian Genocide museum, which I recommended if you're in Yerevan. There is a lot of well-presented historical evidence from an awful time in the country's history. An example of how humans can act when they forget they are human and put ideas before common sense and humanity.
Tom's stag night consisted of taking over his favourite Irish bar and dancing to a cheesy selection of music. After which point things became somewhat blurry for him. Tom has been reading a lot of physics books recently and he decided to regurgitate all the information he had absorbed in a random order for most of the night.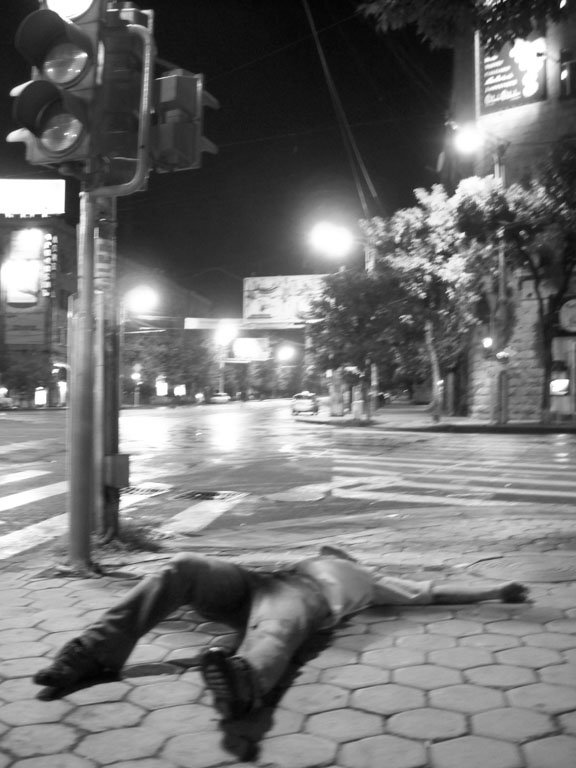 The following morning, the photos told the story of a man who had taken certainly managed to fulfil the required criteria of a stag night, although that man was no where to be seen until the afternoon.
On the wedding day itself we all went to Tenny's family's apartment, and were greeted by the whole family dancing in the traditional Armenian way, and it seemed the socially acceptable thing to join in. The dancing in question tended to involve holding your arms in the air twisting your hands, and creating shapes, or clapping, to the medley of Armenian pop music.
Tenny went and got changed into her gown and arrived to much excitement, emotion and hysteria. She did look beautiful and it was a lovely moment to see Tom and Tenny together in their full regalia.
Tom had organised a little surprise for the transport to the wedding in the form of a cycle rickshaw and the membership entirety of a local cycle club following behind. We followed the procession to Republic Square where they did 2 circuits before going to the church.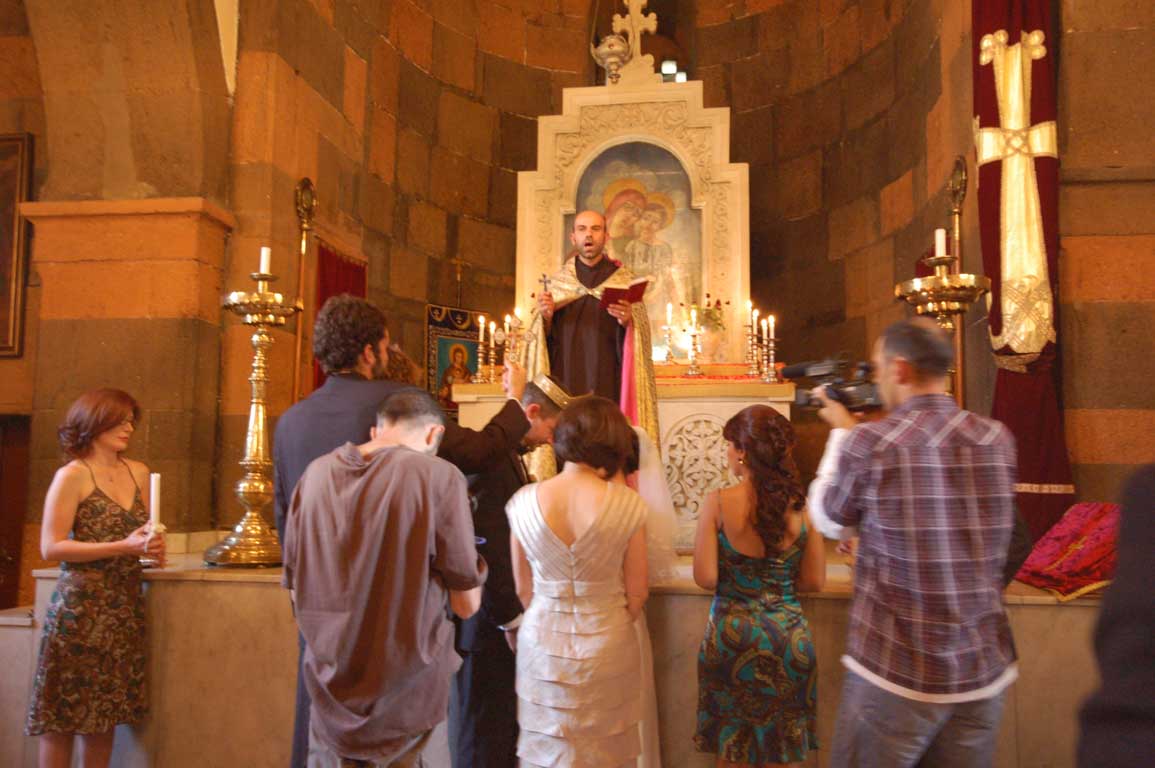 It was a small, peaceful church in the suburbs, which was doing a roaring trade in weddings that particularly Saturday. I followed Tom and Tenny down the aisle with Tom's bro. Then I did the local, traditional, best man's duty of holding a cross above Tom's head for ten minutes, whilst the couple were married by the priest. It was a nice, simple ceremony.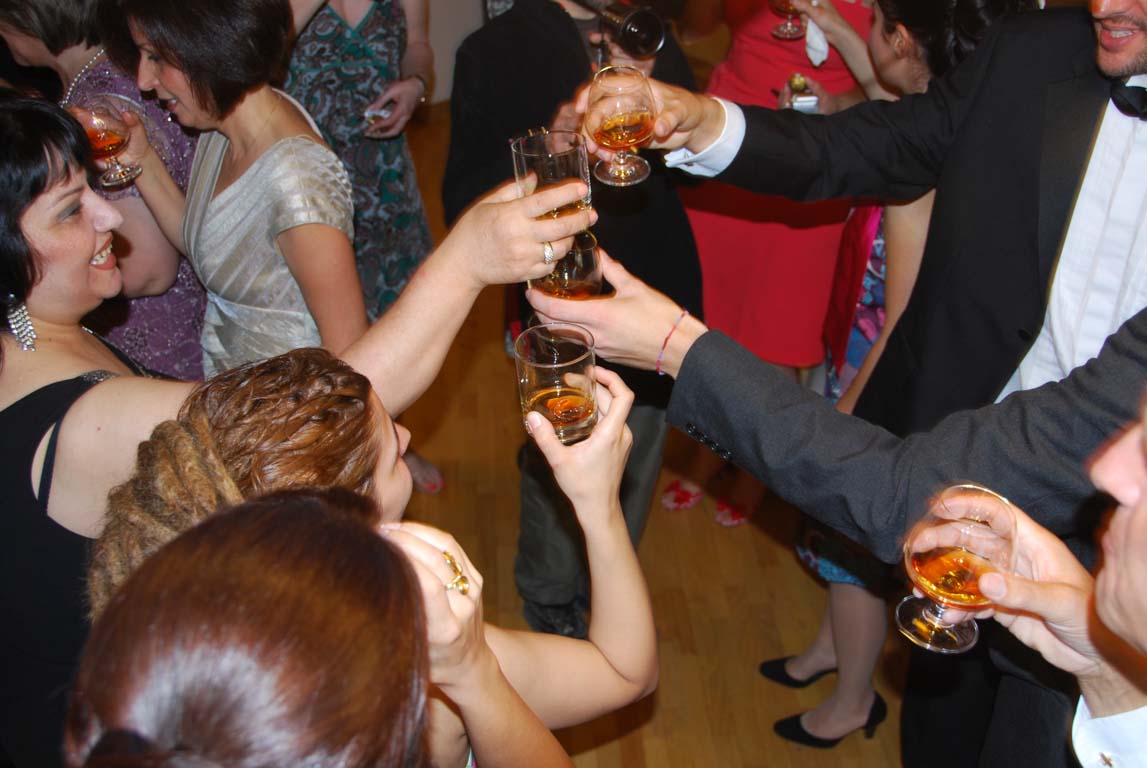 Afterwards there was a party at a hotel, and I made my first ever best man's speech and then preparation paid off as it went down very well. The night passed eating, drinking and dancing away. Well and truly a celebration!
TODO:Marriage
There were numerous more meetings between the families before everyone went home.