REVIEWS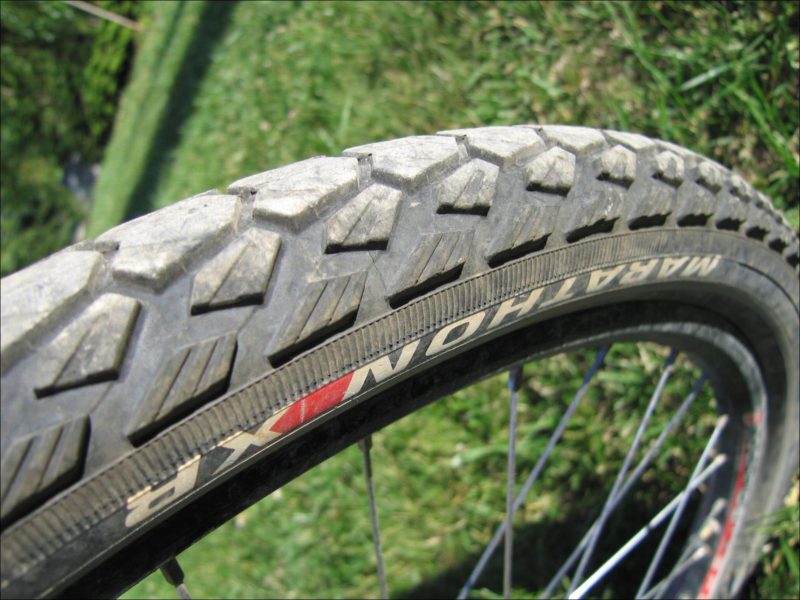 Which Tyres? Schwalbe Marathon XR Tyres Review
The Schwalbe Marathon XR was  the obvious choice for a long distance tour, used by most other adventure cyclists to universal critical appraisal.
The Marathon XR is the true expedition tyre. It was conceived and built to withstand both extreme loads and uncompromising terrain. It provides unsurpassed puncture protection with TravelGuard technology. This progressive technology offers excellent puncture protection with extremely low weight. The XR is constructed with 1A rubber compound, which is extremely resistant to rolling friction for maximum mileage. The versatile tread and application of 3M Scotchlite stripe seals the claim that Marathon XR is the only true expedition tyre.
Over the first 7000km I didn't get a puncture. However, the thorns of Indian roads and debris from burnt out tyres on the roads in Iran did manage cause some punctures, but not many.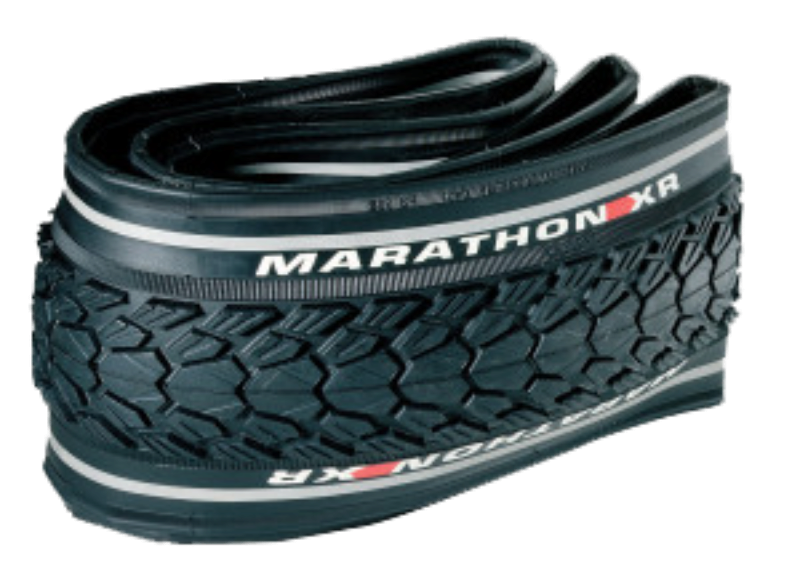 They are practically a "fit and forget" piece of gear, featuring an all-round tread with excellent grip on road and providing added confidence on dirt tracks. The rolling resistance is more than a slicker and thinner option but in terms of durability and peace of mind you'd be hard pressed to better them.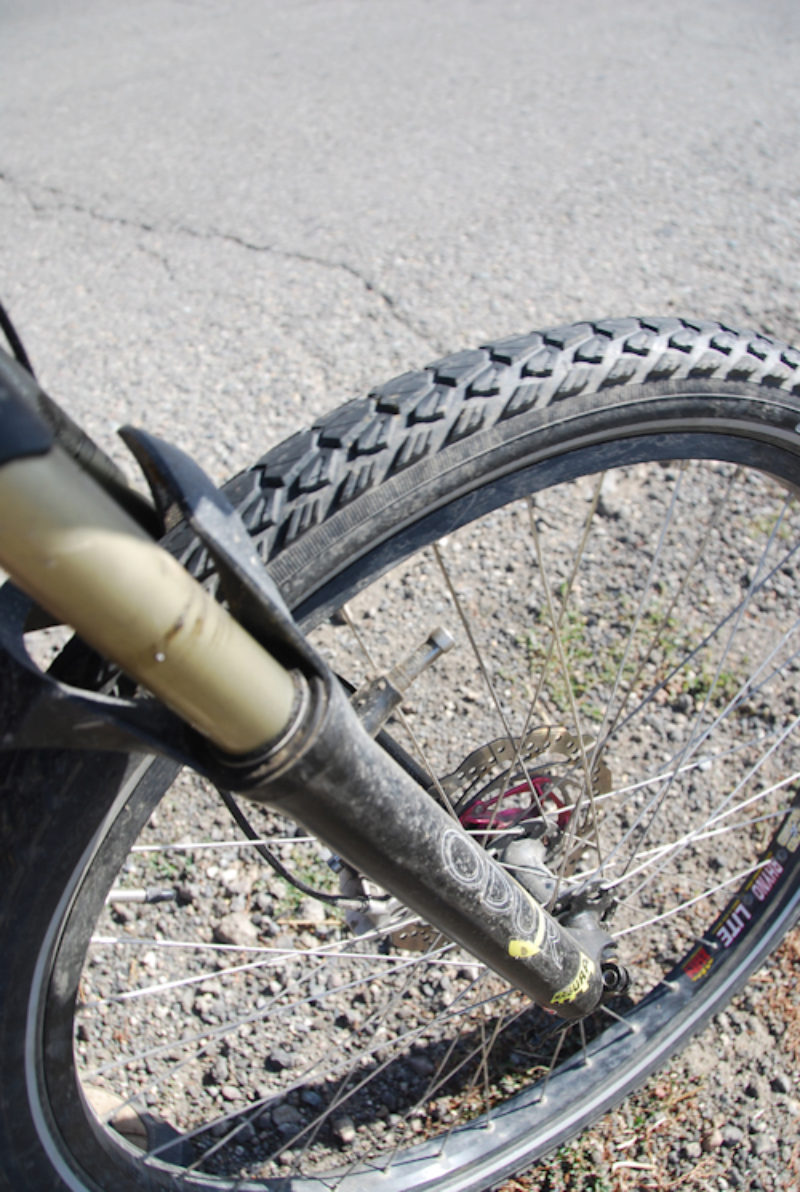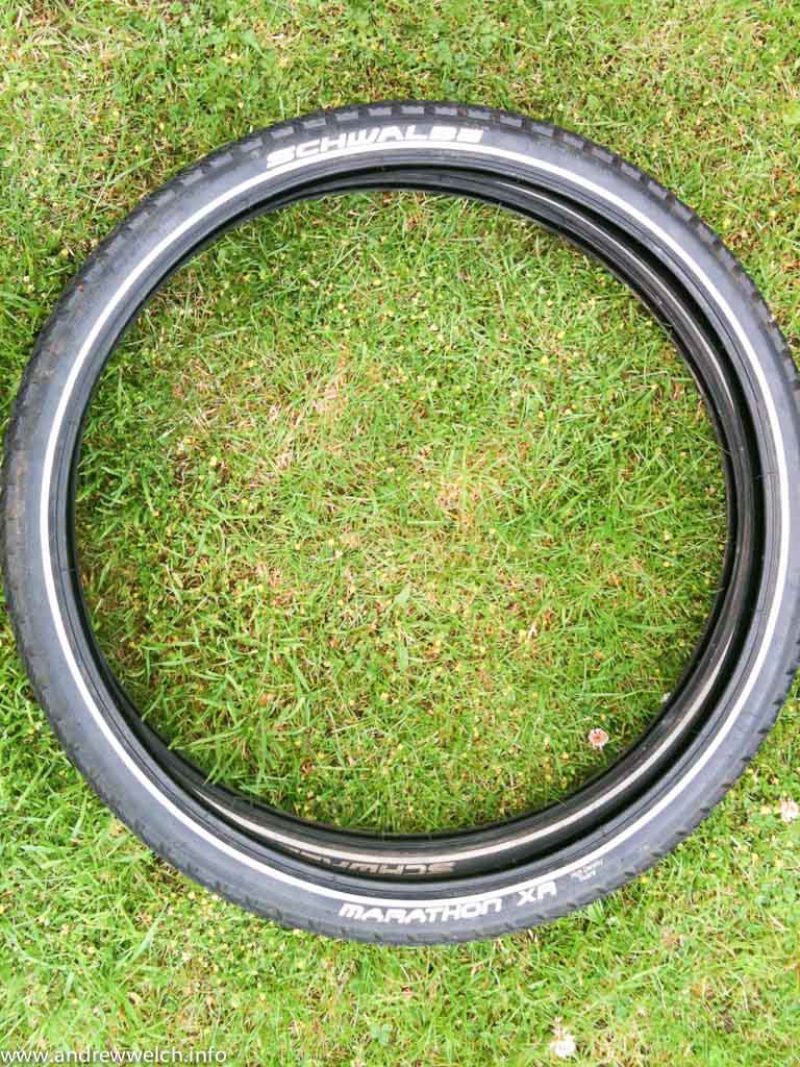 They are good off road too.