ADVICES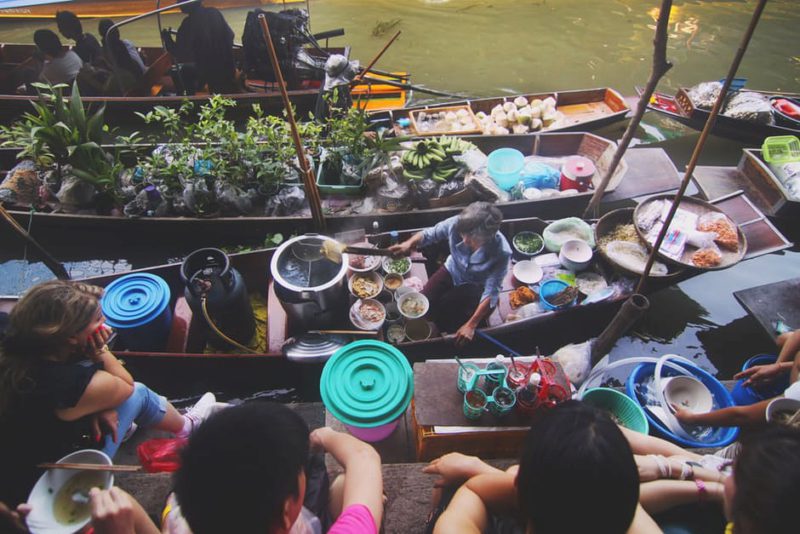 How to find a good restaurant in a new city to taste local authentic food
When travelling almost everyone wants to enjoy a local meal . It's part of the travelling experience . If you're not careful you may end up in an expensive, "extremely" tourist oriented place, which may not even represent the local gastronomy.
One of the problems with most review websites is when restaurants go into a positive spiral. They attract more visitors due to their position and those visitors review them again reinforcing the spiral. The result is that you might miss other, more interesting, possibilities.
Explore
Some restaurants in Japan were complaining when they received a Michelin star, because they were then overwhelmed by customers to the point where they could not provide the same level of quality and service.
Sometimes if you ask for a local recommendation you will be sent to touristy places you want to avoid . They don't eat in those places but it's common that they think it's a nice place for you since it's always full of tourists :)
Strategies
There are some strategies that you can use:
Don't stick to the main street: Very often, tourist places attract tourist restaurants. To get a more authentic experience, go to the areas where not a lot of tourists go. Sometimes it is enough to just go one block off the main street and you will find no tourists.
Observe the locals: They know best what restaurants are good. Try to avoid restaurants with a big illustrated menus translated in english outside the door. They are usually tourist traps.
Ask a friend: it is always a good idea to ask a local friend for advice.
Couch Surfing forums: This is a good place since the people there are usually locals or live in the place for some time.
Local People
The best local eating experience is often in a local person or friend's home. If you are lucky enough to get this opportunity. Ask your host to take you to a local farmer's market to see real local products and food shopping habits.
It depends what food is common in the region. If you are close to the sea then it is likely that fish is good and cheap. Local people will normally eat what they can get locally and most cost effectively.
Local Food Groups
One of the best ways of discovering the best local and cheap places to eat is to connect with local food-lovers groups in the city - find them through Meetup.com or Couchsurfing and other similar sites. If you use Airbnb, ask your host for recommendations.
Some groups run scheduled, professionally organised walking food trips and most have some sort of food guide / blog to the city (search Google for "X food blog" or "X food lovers" where X is a city.
Regarding online guide, I really like FoodSpotting which gives you a map of nearby dishes in restaurant . It has a quite good world coverage and they have an app.
Conclusion
Good luck on your hunt for great local food. If you persevere and explore you will have some great experiences.