ADVICES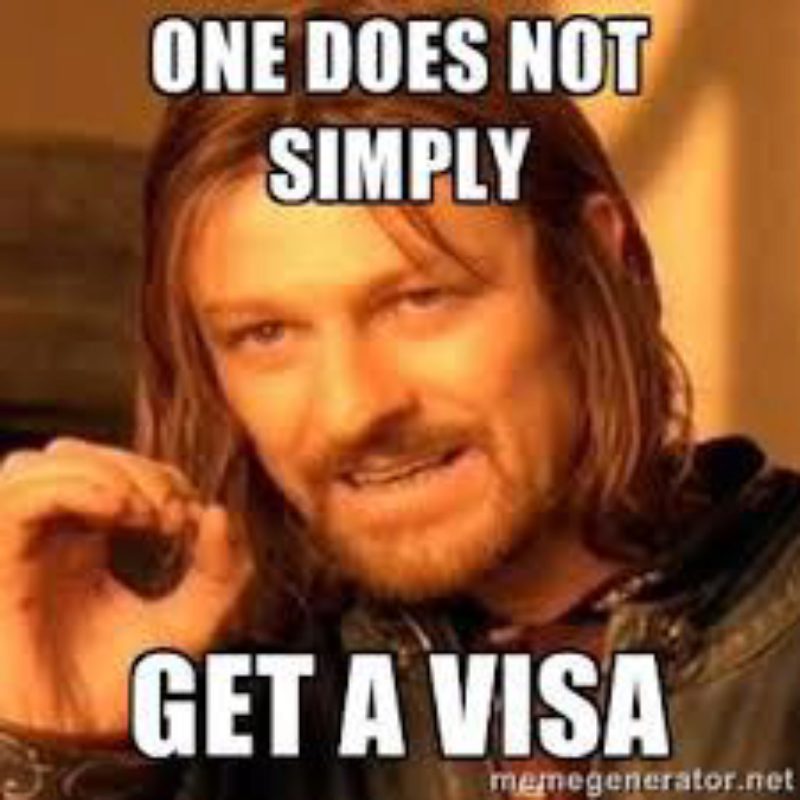 Staying Positive in Delhi and the Frustration of Visa Bureaucracy
Having arrived in Delhi, I had been wishfully thinking that I would pick up Pakistan and Iran visas again and make my way by public transport back to Turkey. However, the world's borders and their associated bureaucracy and politics thought differently. At the time it felt to me like the only point of border was to make life difficult for the overland traveller.
I cycled this morning the 16km from my host to the Iran Embassy to be told that I need the Letter of Invitation from a friend in Iran or they need to send my application to Iran, either way it would take at least a month. I should have remembered my last process of getting the Iran visa. Why hadn't I remembered to organise the LOI in advance?
I have to stay positive (like 'the Streets' song of the same name), because, my plan is to head back to the Caucasus. That means, if I want to stick to my 'no-fly' policy, I have to travel back through these bureaucratic and politically turbulent areas.
I have to face the fact that it's going to be a challenge to get back to Tbilisi and to make the most of my time, rather than expecting it to smooth running just because I've been there before.
My adventures in India and Nepal has been so huge in itself that it feels like I'm coming to the end of a chapter in my journey. I met an English girl I met in Varanasi yesterday and she said to me 'you're a Saturn. Yes, you're got a big change coming up', which of course has fed into my current thought processes. I feel like I'm in a transition and it's unsettling but also exciting not to know exactly what is going to happen next.
It's difficult to maintain motivation to make the transition to the next step. I have to grit my teeth and use my brain to solve the challenges in an elegant (or even not so elegant as long as I move forward) way. It looks anyway like I will be spending at least a few weeks in Delhi and therefore I intend to use my time as productively as possible.