REVIEWS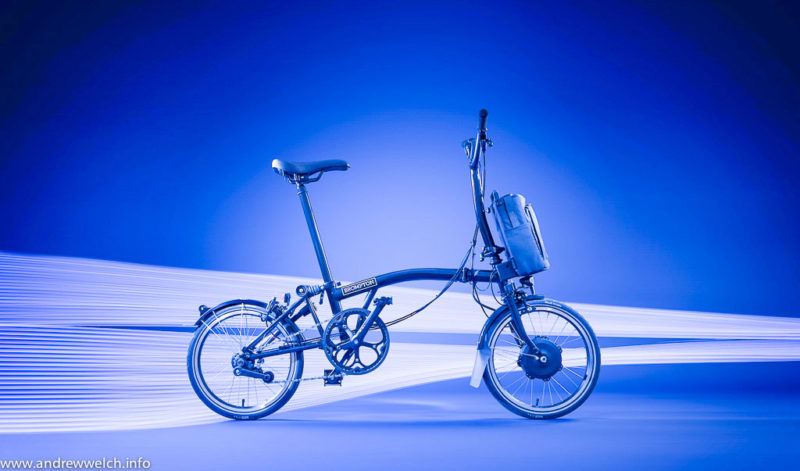 Brompton Electric Bike Review
I reviewed an electric tour bike earlier this year and was pleasantly surprised by its power and build quality. I decided to take this one step further and try the Brompton Electric Bike.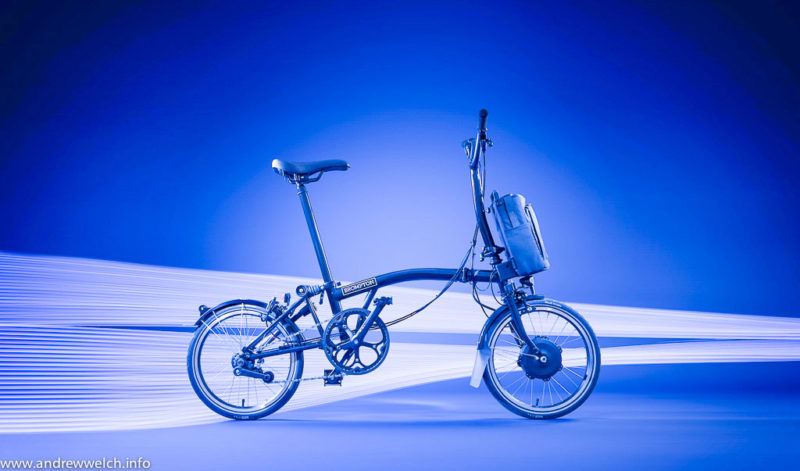 Tech Details
Complete weight of 13.7kg (2-speed) or 14.4kg (6-speed)
Dual pivot brakes
Choice of 2 or 6-speed gears
Selection of three seat posts depending on the height of the rider: standard, extended and telescopic
16" wheels
Dual pivot brakes
20 Lux Busch & Müller LYT lights
1.5 litre bag included
A standard 2A charger (4-5 hours to fully charge) or a 4A upgrade (2.5-3 hours to fully charge)
25-50 miles range when fully charged, depending on terrain
2-year warranty
Small folded size: 23" high, 22.2" long and 10.6" wide
The Company
The original Brompton bike was created by Andrew Ritchie in London in 1975. The company is proud of their roots and still make their bicycles in London. They make only one model of bike, which is customised to the needs of the rider. The popularity of the Brompton is enormous – they sell bikes to 45 different countries and are the largest manufacturer of bikes in the UK.
Following the increase in British commuters choosing to cycle to work, Brompton are currently working in the United States, hoping to encourage more cycle to work schemes for businesses and individuals alike.
What They Say About The Brompton Electric Bike
The Brompton Electric is designed to change cities; it has smart features, a sleek design and is simple to use. The bike has 4 modes, ranging from no assistance (the bike rides smoothly without the battery) through to a high level of assistance, perfect if you want to arrive fresh to a meeting or are climbing a large hill.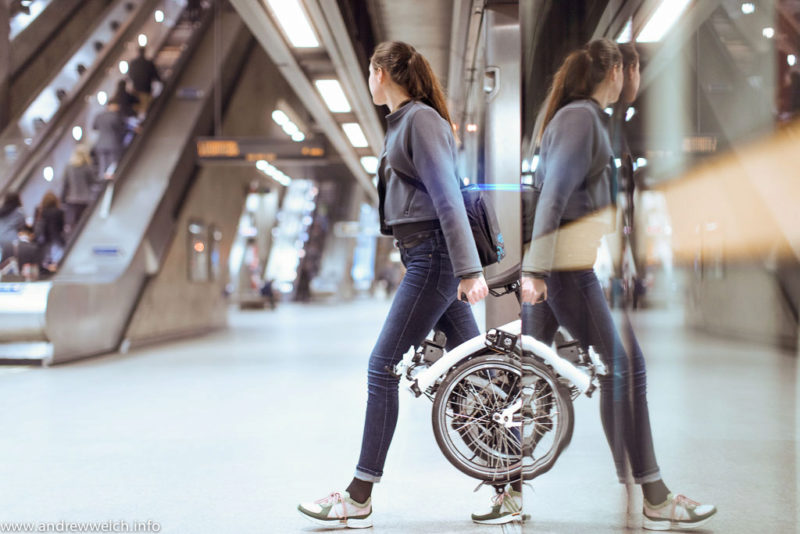 How I Describe The Product
As someone who is relatively new to both electric and folding bikes, I found the Brompton Electric to be easy to fold and surprisingly powerful with a sturdy frame. It is definitely a great option for commuters.
Pros
The small 16" wheels make the bike easy to manoeuvre, perfect for passing traffic
Folds in less than a minute
Includes a small bag that can be used to carry a tablet and work documents
Cons
Quite weighty sitting at 13.7kg or 14.4kg, as the battery weighs 2.2kg
Starting at £2,595, the Brompton is one of the more expensive folding electric bikes on the market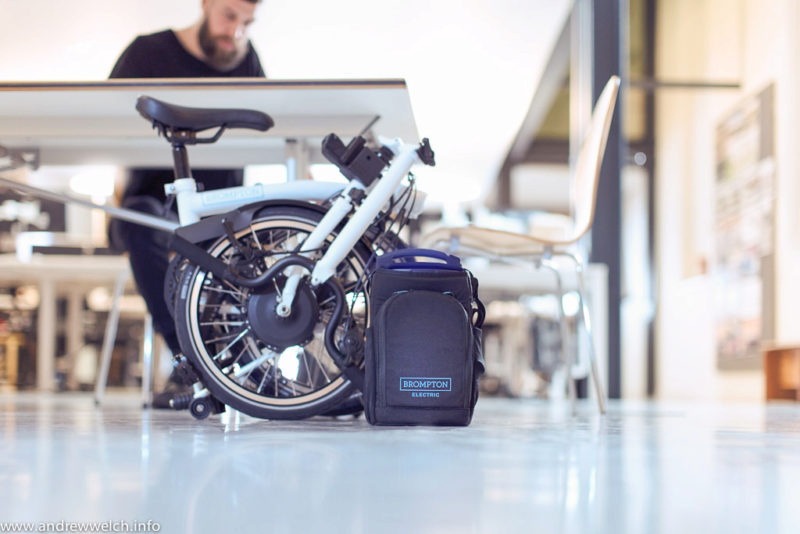 This is a paid guest post and I didn't actually physically test this exact version of the Brompton e bike.