REVIEWS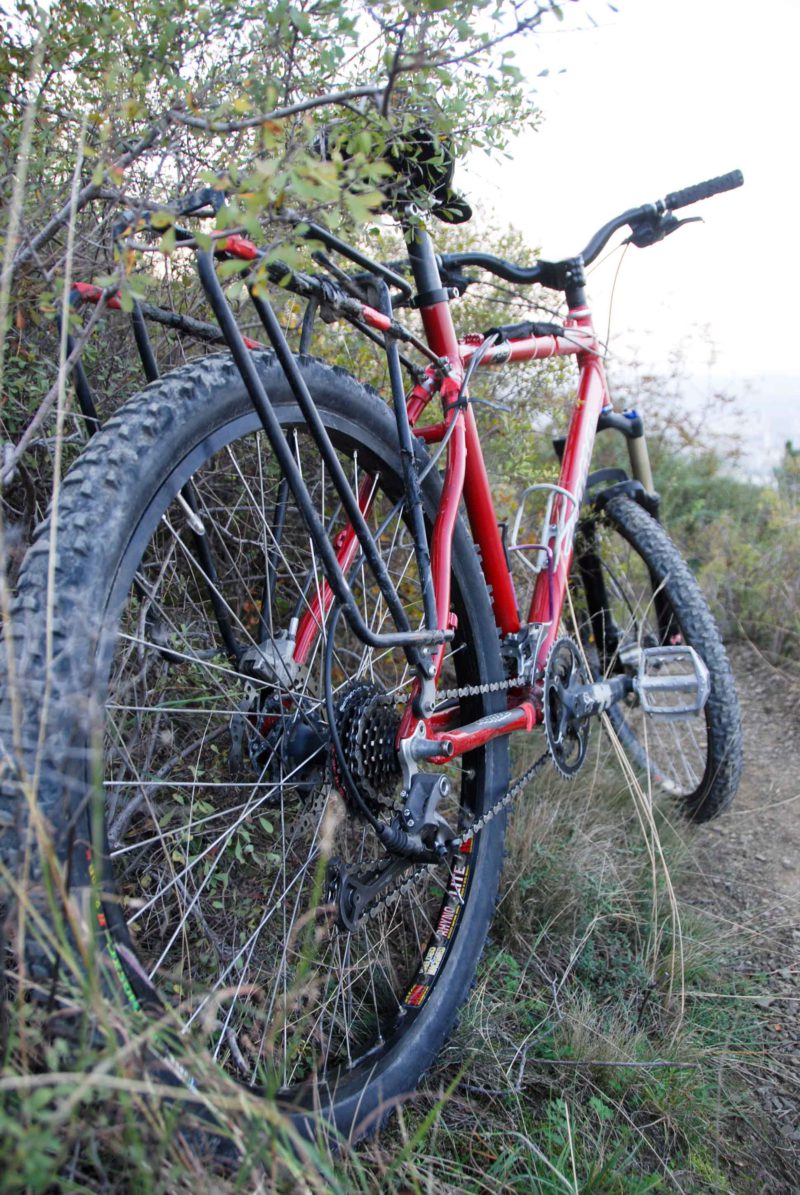 Tubus Logo Rear Carrier Rack Review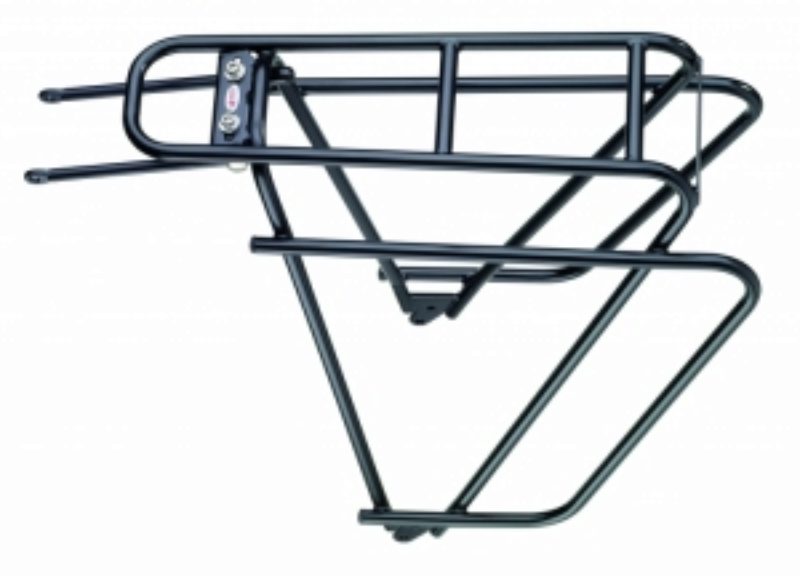 The Ultimate choice for travellers when heel clearance is an issue. The lower mounting point of bags improves the centre of gravity and also optimises he use of upper loading area. This design also facilitates mounting on smaller frames. Since bags are mounted further aft, they permit more heel clearance.
My description
The rack features bent and welded lightweight steel tubing. It has sliding adjustment for back and forth positioning. There are supporting struts that bolt onto the frame rack eyelets or you can use a frame adaptor kit if your frame doesn't have fixtures. It has a robust feel to it and the craftsmanship in the product is clear to see. It takes 2 panniers clipped to the side and something strapped on the top.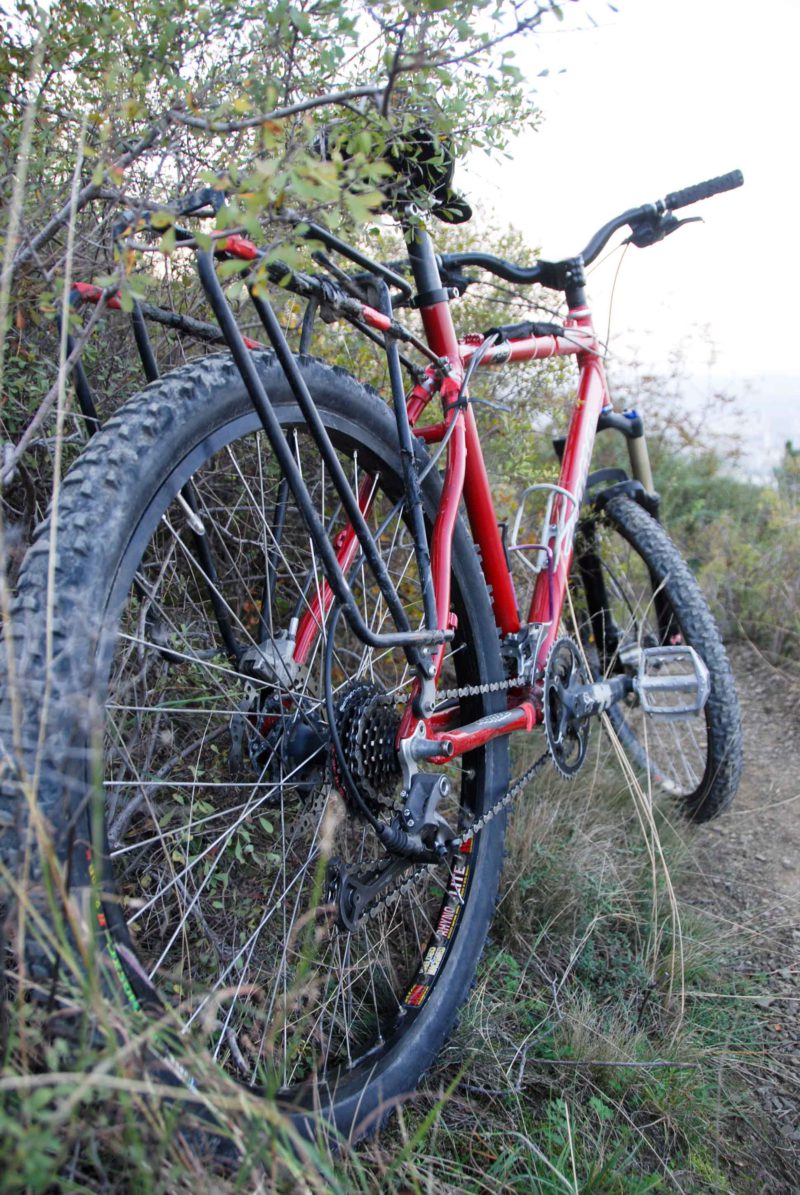 Tech Spec
26"/28" wheel fitting
775g
40kg max load
Available in Black or Silver
Fillet brazed chromoly, hollow, steel tubing construction
One-piece, "triangular" struts are incredibly stable
Two upper mounting arms adjust forward-backward and side-to-side
Compatible with most braze-on configurations
Second lower eyelet for fender mounting or use
Mounting bracket for a tail light
Incredibly light weight for its strength
Feature benefits
Strong crafted construction - durable and reliable
Very good strength to weight ratio
Standardised fittings
How I tested the Tubus Logo Rear Rack
I used this rack whilst cycle touring across Eurasia, Mongolia and numerous shorter trips - thousands of kilometres.
My experience
The rack held very heavy loads over rough ground for many hours of riding time. Over time the paint wore off. It never snapped or had failed welds.
Conclusion
Widely regarded as an excellent pannier rack choice for cycle touring. Comes highly recommended.
Disclosure: I was given the Tubus Logo by Lyon Equipment (Tubus' UK distributor) as part of their Expedition Grant in 2007