REVIEWS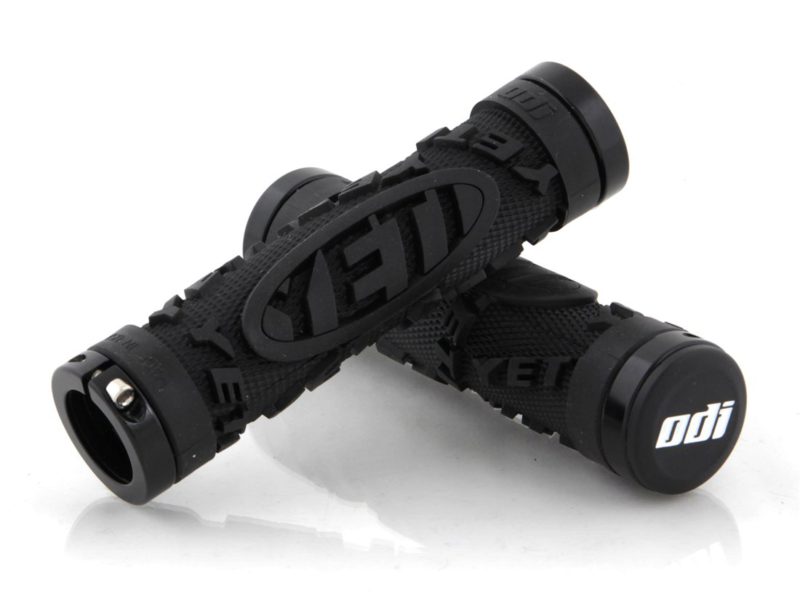 YETI ODI Lock-on Mountain Bike Grips Review
Grips are an often overlooked but important part of a bike set up and one of the main contact points on a bike. Some of the body weight is distributed onto the hands, palms and wrists. Even more if pedalling out of the saddle. The grips have an affect on the amount of control over the bike.
There are many grip designs available - they can be separated into old school bmx type, tube grips and anatomical moulded grips that are meant to provide more support at pressure point hotspots.
ODI branded grips
ODI create grips for a range of sports from MX to MTB. They claim to be the first to offer a 'lock on' grip, which means at each end of the grip tube there is an aluminium ring that is tightened to fix the grip onto the handlebars.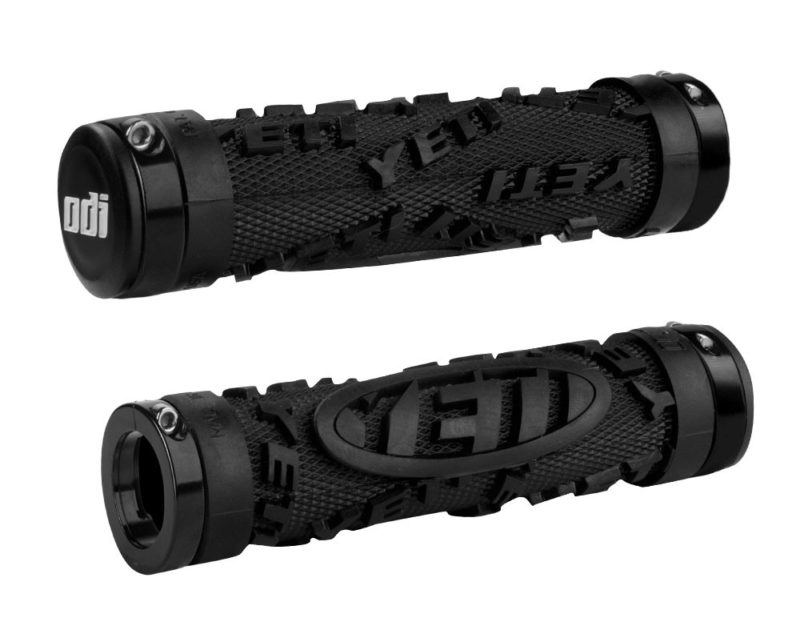 Features
Large raised "Yeti" logo and smaller angled logos moulded pattern
Snap-on cap end plugs
Lock-On grip
Laser etching optional extra
What ODI Say:
The legend of Yeti continues with the Yeti Lock-On Grip designed to provide equal parts comfort and control.
How I Used them
I used these grips for cycle touring and mountain biking. I was lucky to be provided with a number of free pairs by ODI for testing.
Pros
Easy to fit and remove
Don't slip
Comfortable grip
Soft but durable rubber
Lightweight
Easy to turn around once one area wears out
Look great
Simple but effective design
Long standing design
Aluminium ring and end caps protect your handlebars
Cons
Sometime found myself leaning on the aluminium ring when cycle touring
When hot they transferred black rubber onto your hands and gloves
Somewhat high priced for grips
Conclusion
Grips are important. I would recommend trying a few different styles and change them if you start having discomfort. The ODI Yeti grip was durable, reliable and comfortable, but it really comes down to your personal preference and comfort.