REVIEWS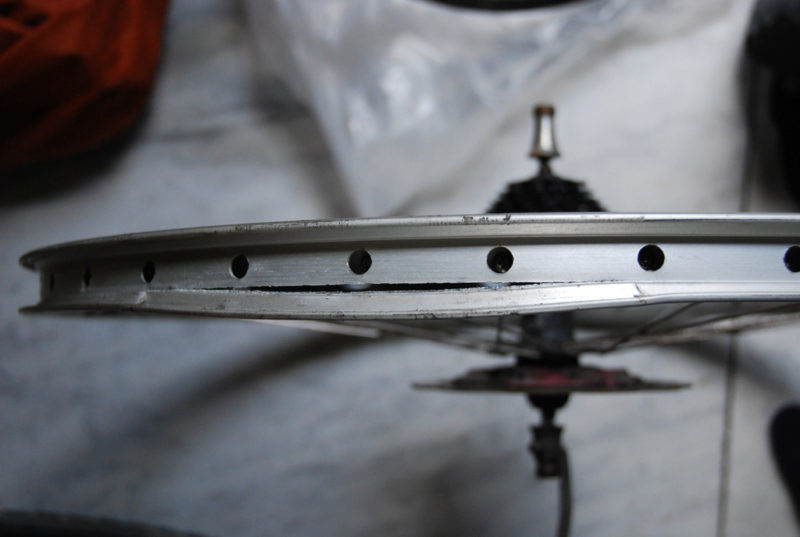 Sun-Ringle Rhyno Lite Wheel Rims Long Term Adventure Cycling Review
The Sun-Ringle Rhyno Lite rim (my version built in 2007) is a heavy duty mountain bike rim. I researched these rims before leaving on my first bike tour in 2007. I had heard about them because they came recommended by some mountain biking friends in the York Uni bike club and from fellow guides when I worked as an mtb guide in Croatia. Pre 2007 they were on my radar as a rim that would survive practically anything you threw at it. They were even a bit over the top for UK riding. However, when the chance came to spec out a long distance adventure touring bike that would potentially be going long distances off road, then I couldn't think of any other option.
So it came as somewhat of a disappointment, although I was still very grateful to the sponsor who was willing to provide some wheels, that I wouldn't be riding these rims to begin with. Rather I would be leaving on my tour with Mavic XM721, which I had read warnings about explicitly as being not a good choice for touring. Nevertheless, the Mavic rims were designed for downhill mountain biking so surely they could put up with touring. How right (and wrong in my hope) could I be as after a few months into the tour, in Bulgaria, on my birthday, a 6 inch long crack appeared with the inner tube bulging out. Leisure Lakes cycles. kindly sent out a new set of wheels. We had to go to the main post office depot to find them.
Tom was convinced that the reason for this was using the 2 inch tyre on a rim that was perhaps designed for larger capacity tyres (2.5 and up). I wasn't sure myself as the Schwalbe Marathon XRs that we were using had a decent volume. Personally I think the reason was the the Sun-Ringle Rhyno Lite rims have a triple hollow construction whereas I don't think that the XM721s are. This means that internally the Mavics only have one cavity whereas the Sun rims have 3 for extra strength.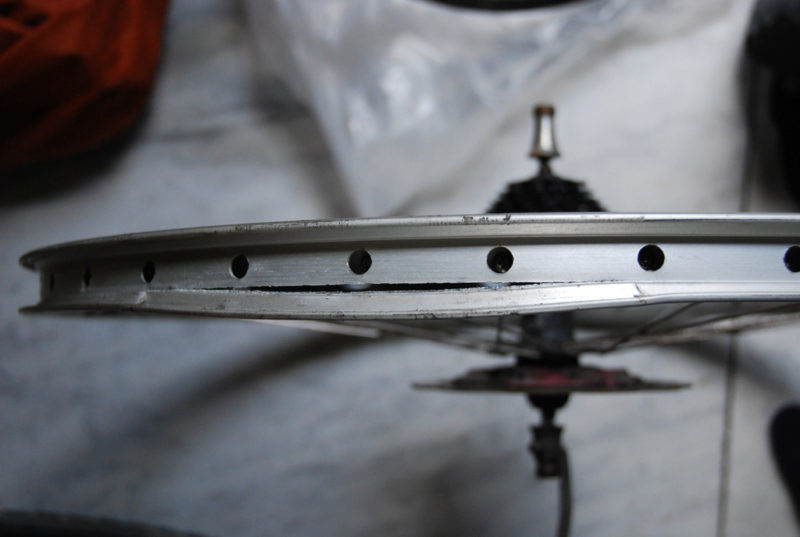 Technical Specification
Bike Type: MTB: All Mountain
Sizes: 559mm
E.R.D.: 549
Weight: 550g
Hole Count: 32, 36
Width: 27.5mm
nickel-plated brass eyelets
T6061-TH
Pinned joint
Triple hollow construction
Welded and machined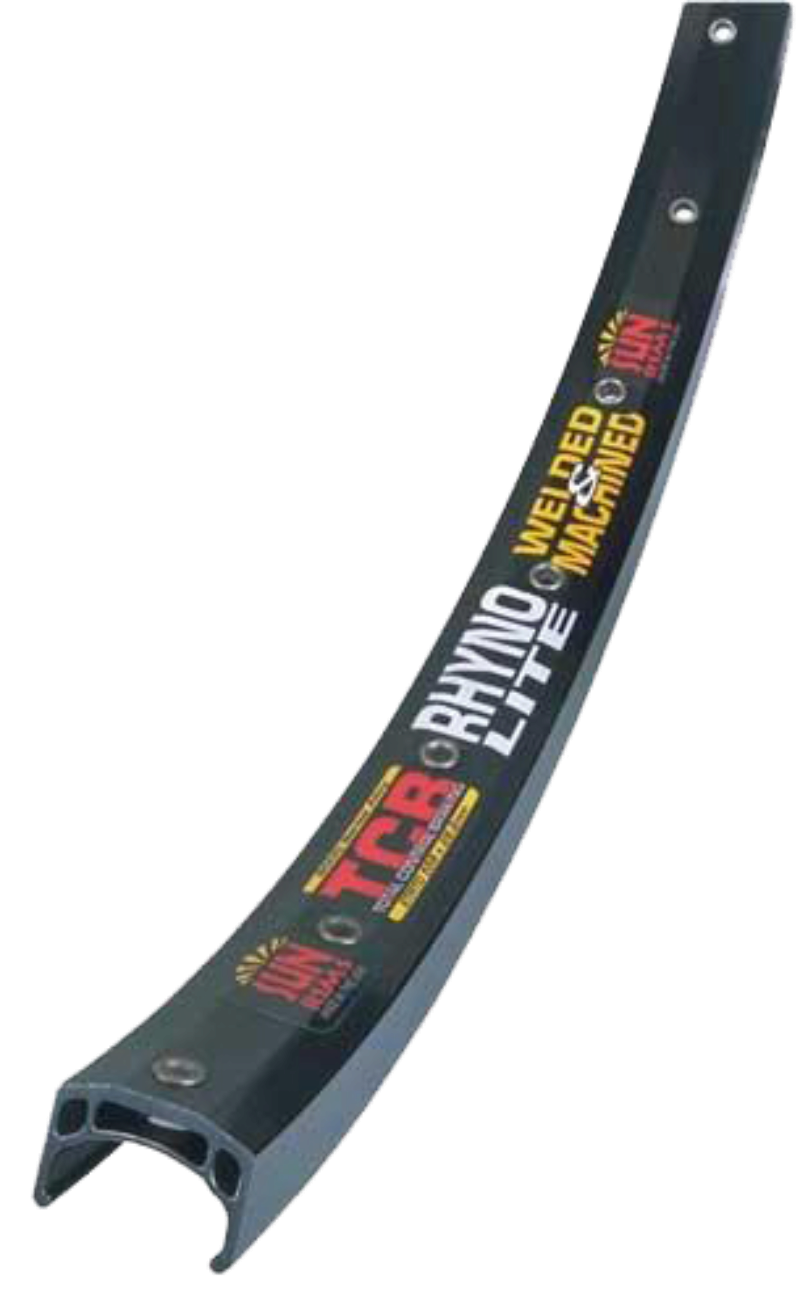 The Company
Sun Metal Products and Sun-Ringle brand were acquired by Hayes Bicycle Group in 2005. Hayes cover a range of markets; Bicycle, Motorcycle, ATV, UTV, Snowmobile, Turf Care, AG/Construction, Defense, Specialty. They began in 1946 as HH Products, a Milwaukee manufacturer of parts for outboard motors but expanded quickly producing brakes for Caterpillar loaders and Harley Davidson motorbikes. Hayes are well known in the mountain biking scene for making brakes. Sun-Ringle has remained its own brand and still focuses on rims and wheel products.
Other's take
Sun Ringle is a major player when it comes to MTB wheels and spares. Years of experience have contributed to Sun Ringle producing some of the best MTB products on the planet - Chain Reaction on Sun-Ringle
The Sun Rhyno Lite Rim is known for being one of the most durable rims at a reasonable weight - MTBR.com
My take
The build is wide, boxy and rugged. They aren't the most elegant looking rims but my use case is long distance, expedition adventure cycle tour with a fully loaded bicycle where the terrain is varied and of a poor condition. Hence looks are not the top of my priority list (not saying that for some people this isn't more of a factor). They are originally designed for downhill, slalom and freeride mountain biking so they should stand up to the abuses of bike packing as well.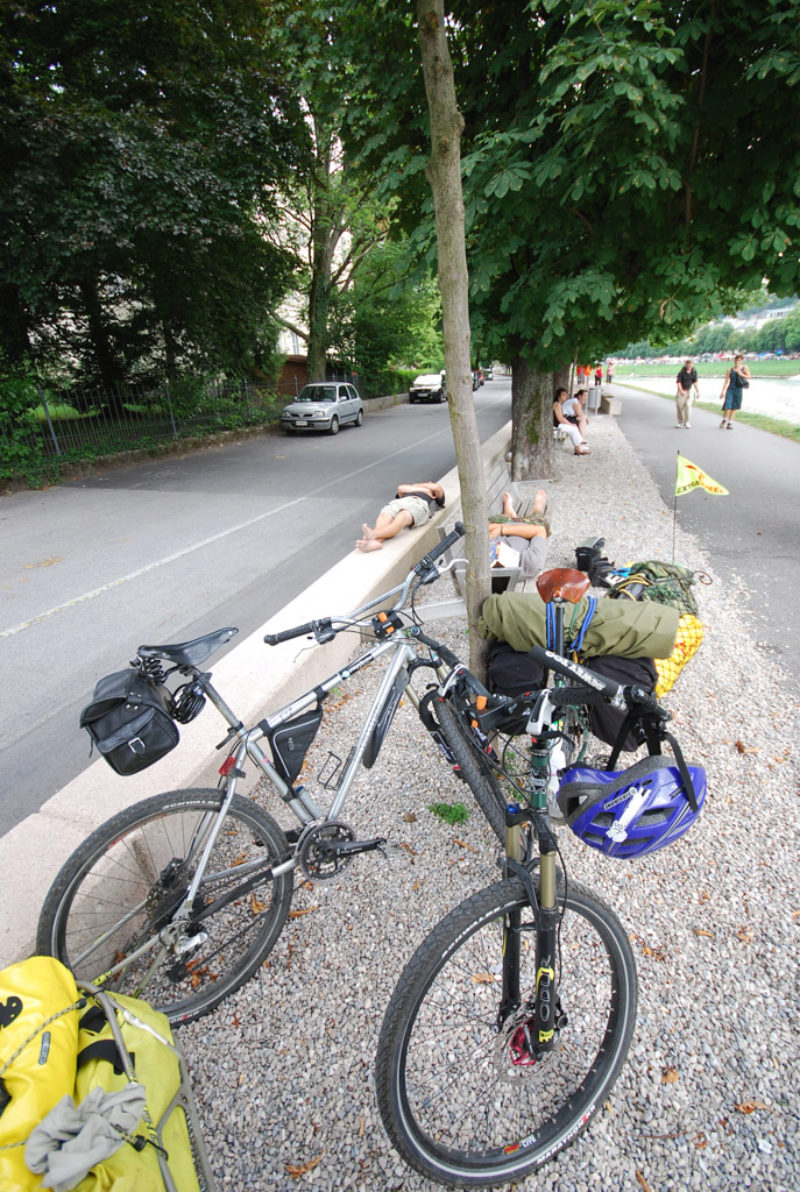 Feature Benefits
The 36 hole version means that you have more spokes compared to the 32 hole version (no way!) This makes the build slightly heavier but stronger - good for carrying heavier loads. They come in a 26" version which is the recommended wheel size for expedition bicycles because it is easier to find tubes, and other spare parts, than for other wheel sizes (such as 700cc, 29, 650b, 27.5 etc).
When a rim is extruded, the shape of the material can give added strength to the rim. There are many rim types, but the two most common are single-walled and double walled. A single walled rim uses a simple U shaped extrusion. A double-walled rim adds a cross brace across that U shape, creating a D-shaped extrusion. Triple hollow construction add extra cross-bracing to that D shape, resulting in more than one hollow area in the extrusion. It is supposed to add strength to the rim. Compare for example the following image from Sheldon Brown:
A rim is a piece of aluminum extrusion, rolled and joined into a hoop. There are several types of joints used. Rims can be pinned together using a piece of metal at the seam to hold the alignment. Or the seam can be aligned and welded. This is the strongest method. Welded rims used to have a small bump at the seam from the welding process, which would wear smooth from brake use. Someone came up with the idea to weld the seam for strength and then machine the braking surface smooth, which is the strongest and best kind of joint possible on a rim.
Cons
They are a bit on the heavy side. I have read that they are susceptible to flat spots.
My experience
I had to true them a few times throughout a long cycle tour over 10000km. They look to have a surface that could be used for v-braking but I used disc brakes so I can't attest to that. I also rode the wheels off-road mountain biking in the Caucasus mountains and numerous mountain bike rides in the UK. The only reason I sold them in the end was that I wanted something. lighter.
Conclusion
A long-standing design. Feature-packed with clear benefits. Good value. They are a bit of a classic.
Links