TRAVELS
Getting involved with the Local Mountain Biking Communty in Tbilisi
I've been dedicating a lot of time to my passion for mountain biking. It became very clear to me, whilst meditating on my bike in India, that I should help to start a cycling project in Tbilisi. Georgia is perfect for mountain biking with wonderful countryside and many paths. Of course the culture, food, drink and friendly people are perfect for tourism.
Tbilisi, as a city, has excellent mountain biking within a 5 minute cycle from the city (could be less if you already live up the hill!). I've met quite a few cyclists and I think the numbers are increasing.
Mountain biking is how I got into cycling and I feel like it is where my heart is. I have the opportunity to follow my passion, be part of a community of riders and help to develop the scene in Georgia and Tbilisi. I can offer my experience, use my audience, design and website skills to to help promote.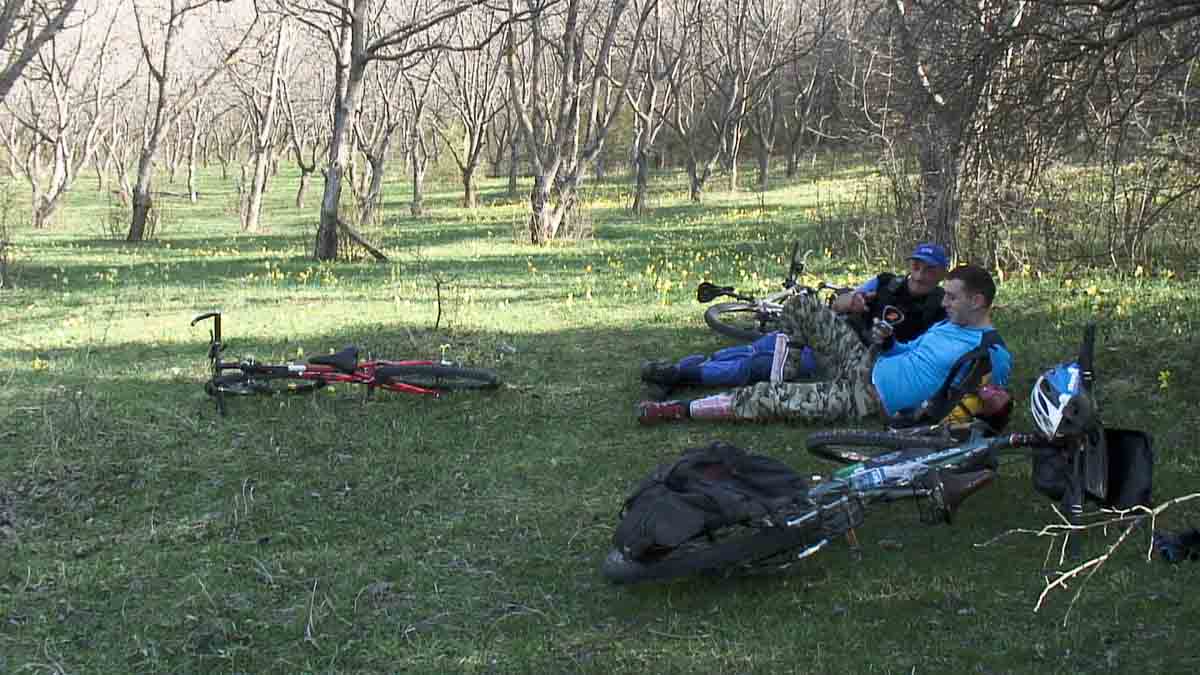 I met Davit and Merabi, through a friend. They are serious bikers and I've been going riding with them pretty much every week. They have introduced me to some brilliant trails. I'm happy that my bike is still holding after converting it to a mountain bike.
When I was in Delhi my frame snapped. I got welded up by some locals and it is still holding strong.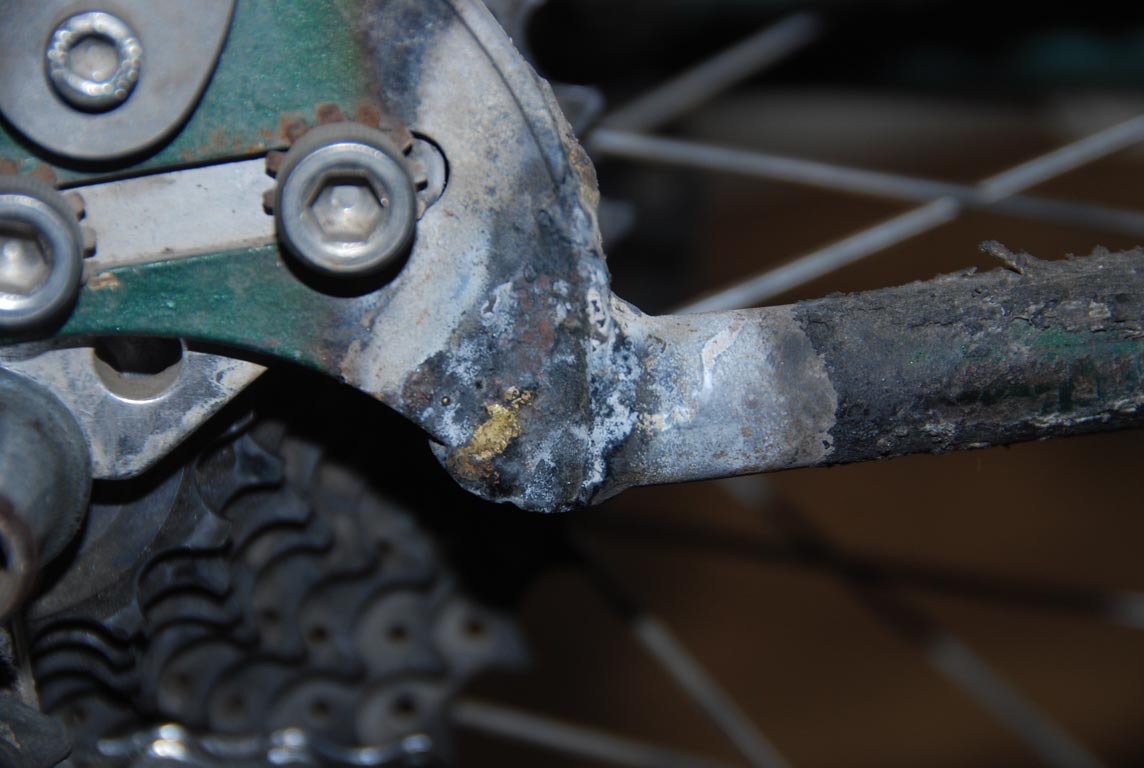 However, Kona are supplying me with a new frame, a Kona Caldera which is their top of the range aluminium mountain bike hard-tail frame.
I concluded that even though steel is the ideal material, many tourers I met were using aluminium frames with no problems at all.
Davit has previous ran some cycle tours for tourists. We sat down together, came up with a name and I came up with a logo. I registered a domain name, http://www.georidersmtb.com and created a basic website.
The website is offering bike holidays and bike hire. In addition, it has a social portal with a Facebook forum, blog and flickr gallery.
I am creating GPS routes from some of the trails that we have ridden that I am making available for download. I want to create an option for others to upload their own routes. There have been a many hits on the website already, mostly from local bikers interested in the local community.
David and Merabi went riding with one of the first guests a few weeks ago. The guest was a Philippine lady who was staying at the Marriot Hotel (paying $300 per night). She rode an epic all-dayer, from 8 am to 6 pm and had a stonking time by the looks of the photos.
Merabi and David are both kind, friendly and very experienced bikers and are not short of a few stories to tell. They are both originally from deep in the mountains, from the village of Gudauri, where there is the popular ski resort in Georgia.
They are the first people to take mountain bikes over the mountains in this area, and the photos I've seen from their experiences are stunning.
I think the next Lord of the Rings should be filmed in Georgia. We are planning to put on a race in October, inviting anyone to come and race round a course on the mountain next to Tbilisi. Hopefully we will find a sponsor to stump up a prize, some banners and food for the riders.