REVIEWS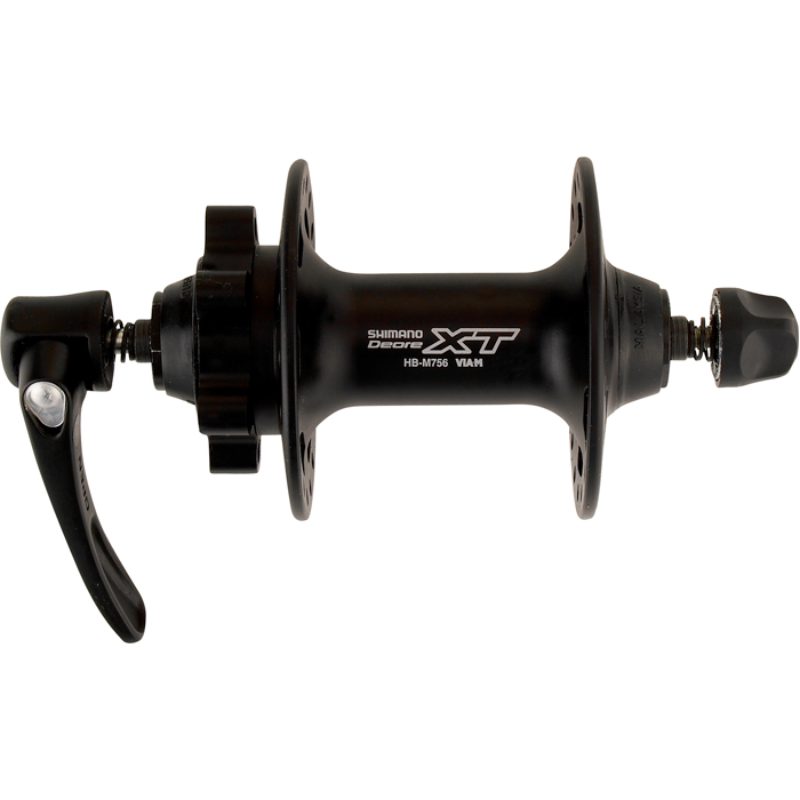 Shimano Deore XT Mountain Bike Hubs Review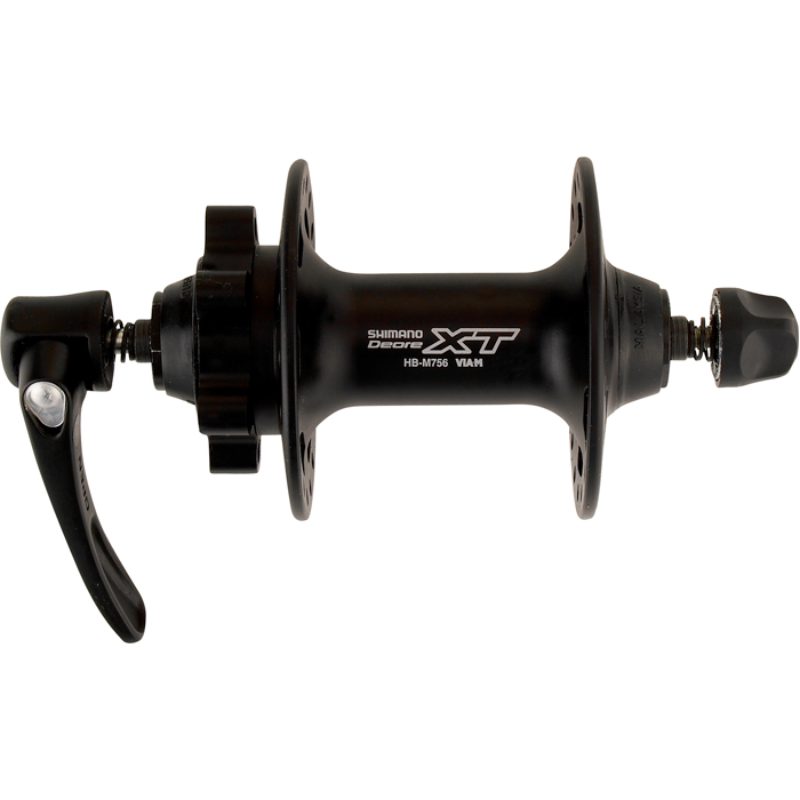 Technical details
Intended Use: Mountain
32 or 36 Hole
6-Bolt Disc Compatible
J-Bend Spoke Type
135mm Rear Hub Spacing
Claimed Weight-495g
Non-Drive Side Center To Flange: 31.0mm
Drive Side Center To Flange: 18.0mm
Drive Side Flange Diameter: 60.0mm
Non-Drive Side Flange Diameter: 60.0mm
#Product description
Shimano Deore XT M756A rear hubs feature double contact seals and and super polished bearing races for low friction rolling. The Shimano Deore XT M756A is Shimano/SRAM 9/10 speed compatible and has 135mm wide rear spacing. Build up your wheels with either the 32 or 36 hole version.
My description of the Shimano Deore XT Hubs
The hubs are black, look well built and cleanly finished. We have come to expect quality and reliability from Shimano. These hubs look like they are made for the job. They don't look under or over built. The version I had is has the 6 bolt disc fitting with torx head screws. It had standard cones.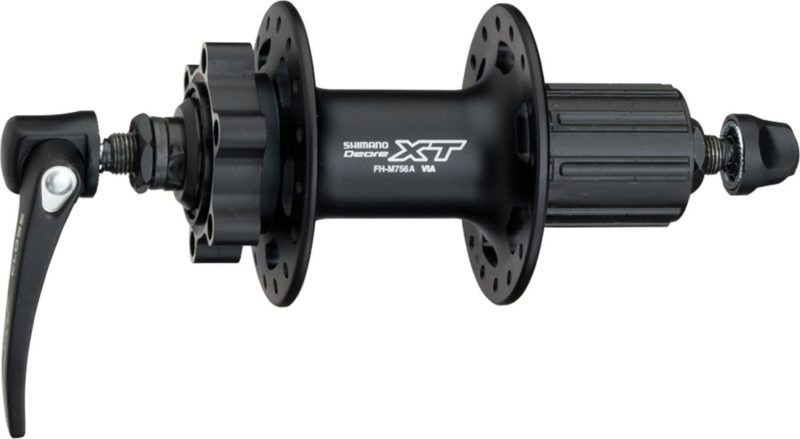 #Mtn Mike 2 from MTBR Review says:
Cheap, strong, and durable… The hub is easily serviceable by competent riders who know how to wield a set of cone spanners and understand balancing cup/cone bearings…I've used various cup/cone hub bearings for 40 years, cycle toured on them, stripped and rebuilt them and can honestly say that I have never (yet) been let down by a cup/cone hub whilst touring or riding…I have 3 XT M756 rear hubs on different bikes/wheel-sets and have yet to destroy one, or need to replace bearings and/or cones. All I do is re-grease and reset once a year… thousands of miles in all conditions.
My experience using the Shimano Deore XT hubs
I had these hubs on my touring bike and used them over a 5 year period and numerous thousands of miles riding a loaded bike on rough roads and mountain biking off-road. I cleaned and regreased the bearings every 1000 km or so and they were still in good shape and running smoothly.
Pros
Very reliable
Smooth running
Cons
Replacement parts available but not always easy to find specific parts
Need regreasing and cones need balancing periodically
Freehub body did develop some play after long term use and need replacing
Conclusion
Considered to be one of the best value and reliable hubs out there.
Disclaimer: this article contains affiliate links to Chain Reaction