TRAVEL-REPORTS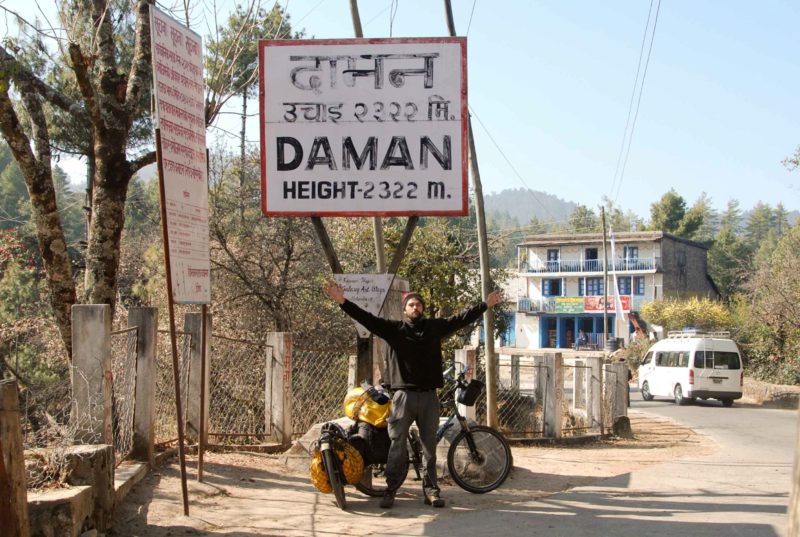 Cycling Out of Kathmandu
I cycled out of Kathmandu contending with smoky diesel fumes from the relentless traffic. Gradually I made my way into the suburbs and up out of the valley. I was not used to the mountains but I glad to be cycling on some hills again.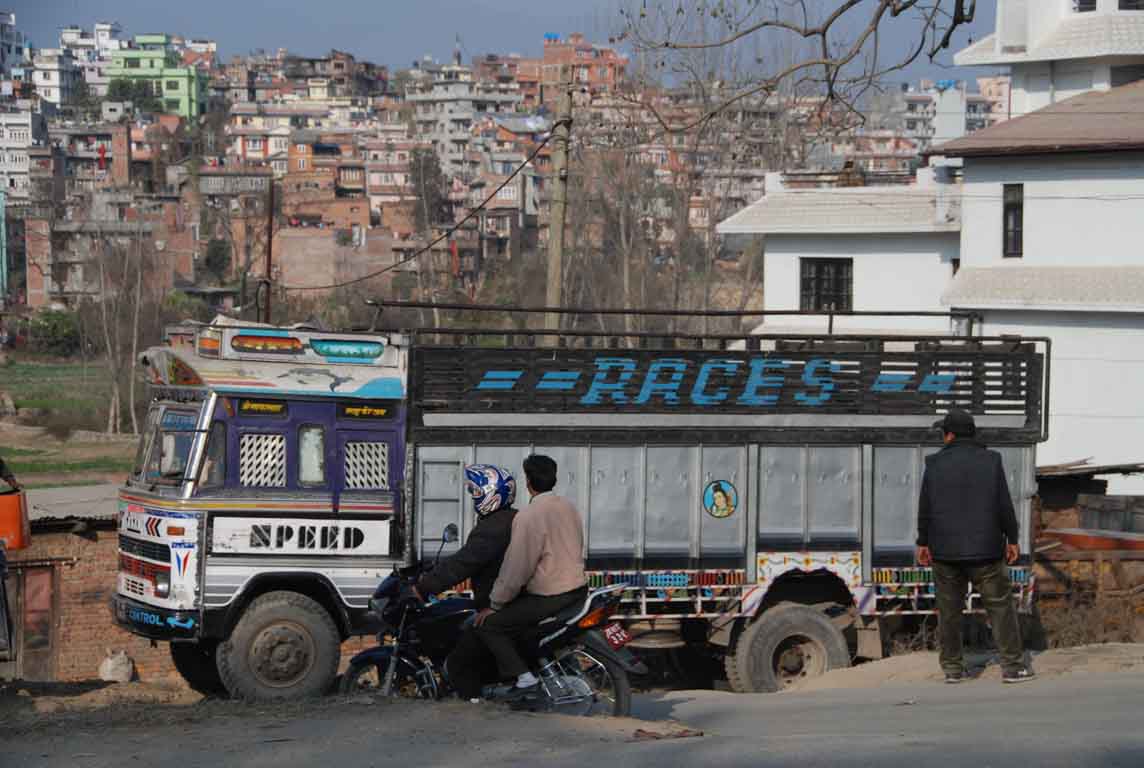 It felt like the beginning of another adventure and with the bare trees and overcast weather it reminded me a little of the Black Sea coast in Turkey. I continued onward past a sprawling area of industrial quarry works to the of the valley. At the summit I was greeted by wonderful views of steep mountains.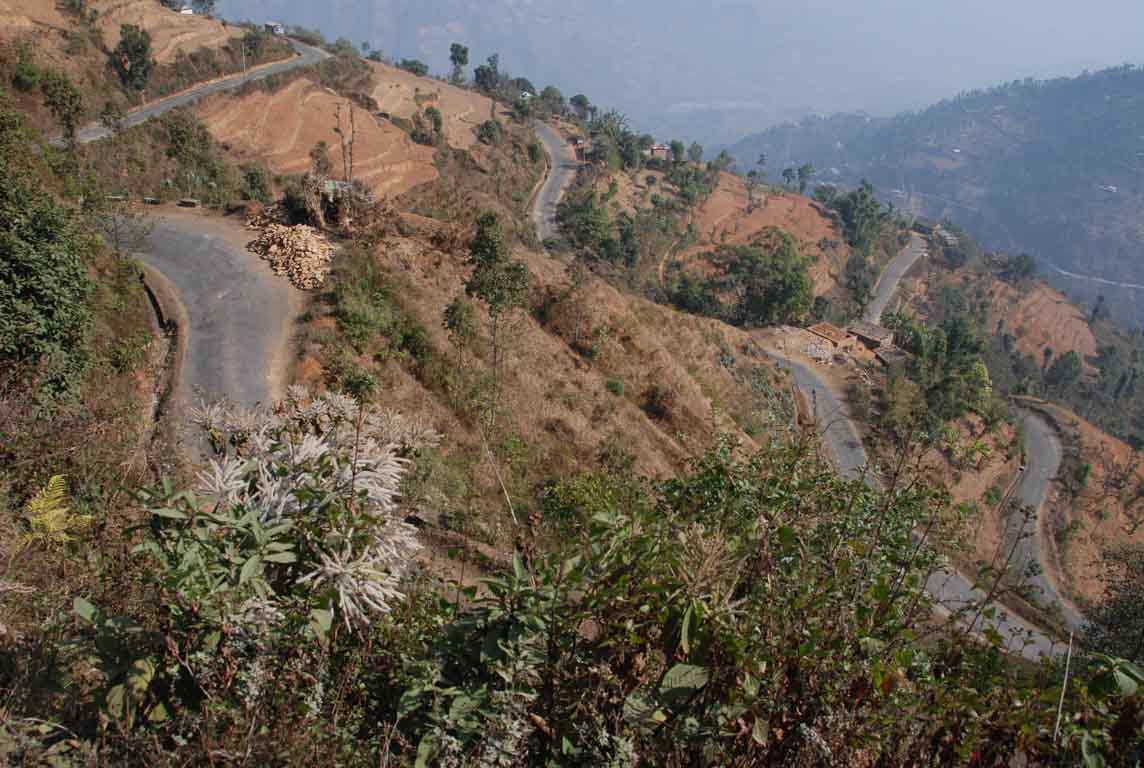 I continued on following a windy road towards the Pritvi Highway. The road planning and construction of which must have been a considerably feat as for the other of Nepal's mountain highways (Tribhuvan and the Siddharta Highway). They carved out a route where they can along river valleys and landslide-prone hillsides. All around there were views of farmed terraced hillsides.
As the afternoon sunset there was a beautiful light that glowed and I couldn't keep a big grin from my face. I arrived at a small village called Naubise located on the junction of the turn off to the Daman pass and Pokhara (along the Prithi Highway). It had a few Dhabas, guesthouses and wooden shacks (stocked with meagre supplies of biscuits, pan masala and other random selections).
I asked a group of old men who were drinking chay about accommodation and I was directed to a guest house.
I ate a plate of plain rice and salt to avoid riling my bacteria infested stomach (from polluted water and street food on the plains of Uttar Pradesh). I needed to keep my energy up for the 2400m up to Daman the next day.
I watched some of what I thought was typical Nepali film with a storyline that seemed to go something like: hero gets in a fight, drives motorbike, gets girl, loses girl and gets drunk. Then I retired to my plywood-clad, draft-ridden room backing onto the road outside. However, my earplugs I got a good night sleep and awoke with energy and a feeling that I had kicked the stomach illness.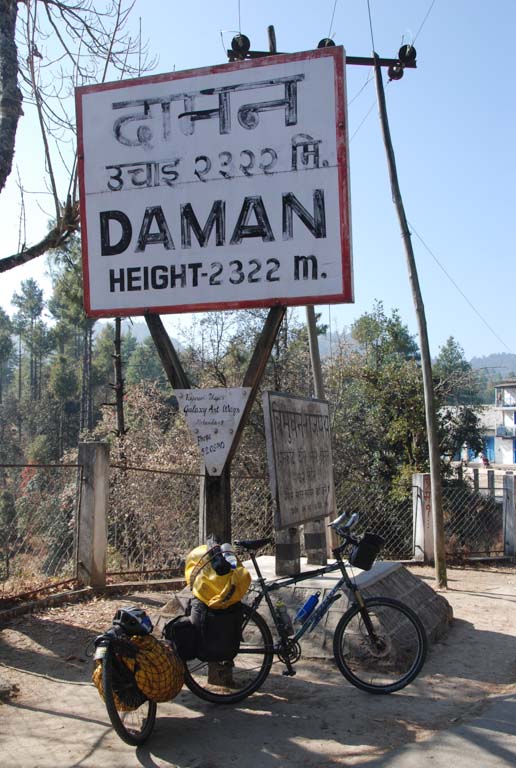 The climb to Daman was slow and meditative. All around there were green terraced hills and banana palms. I saw villagers cutting, collecting and transporting huge bags of wood and leaves strapped around their head (in the Sherpa style).
I really enjoyed the climb and being in the mountains. It was slow but the road was quiet and I spent a lot of time drinking in the beautiful surroundings. The traditional village farming way of life looked impressive to me because I imagined that they were largely self-sustaining and managed to live without great impact on their environment. It looked like a basic lifestyle though.