TRAVEL-REPORTS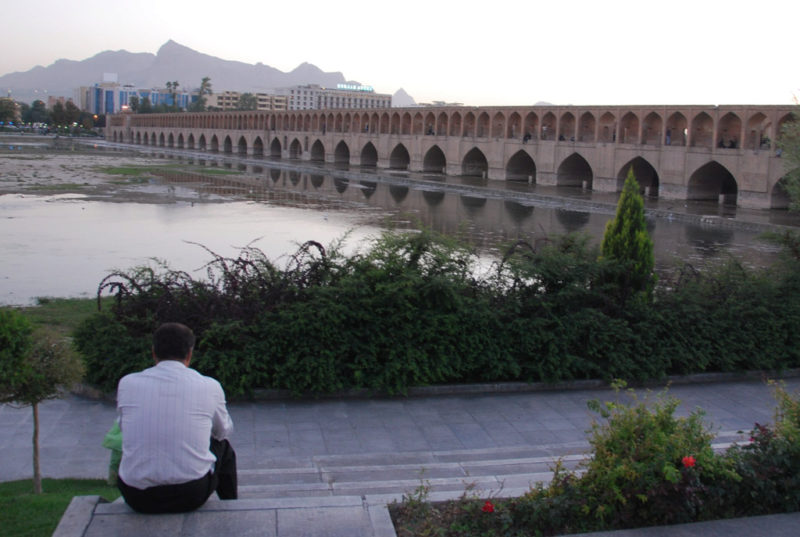 Staying with a Stone Mason in Yazd and Seeing Zurkhaneh on the Way to the Pakistan Border
After Isfahan the landscape between the big cities was bare and remote but the roads were extremely good quality. I choose to take the highway because I wanted focus on my goal of getting to India.
After cycling a one of my longest days and being towed the last thirty kilometres by a guy and his girlfriend on a motorbike I was dropped off at a big mosque on the outskirts of Yazd. I was happy, excited, thrilled, although exhausted, and the mosque seemed to be an oasis of calm and peacefulness. I asked about accommodation, and after first being given a spot in a gravel-covered car park to camp, ended up with a fine room in the residential accommodation.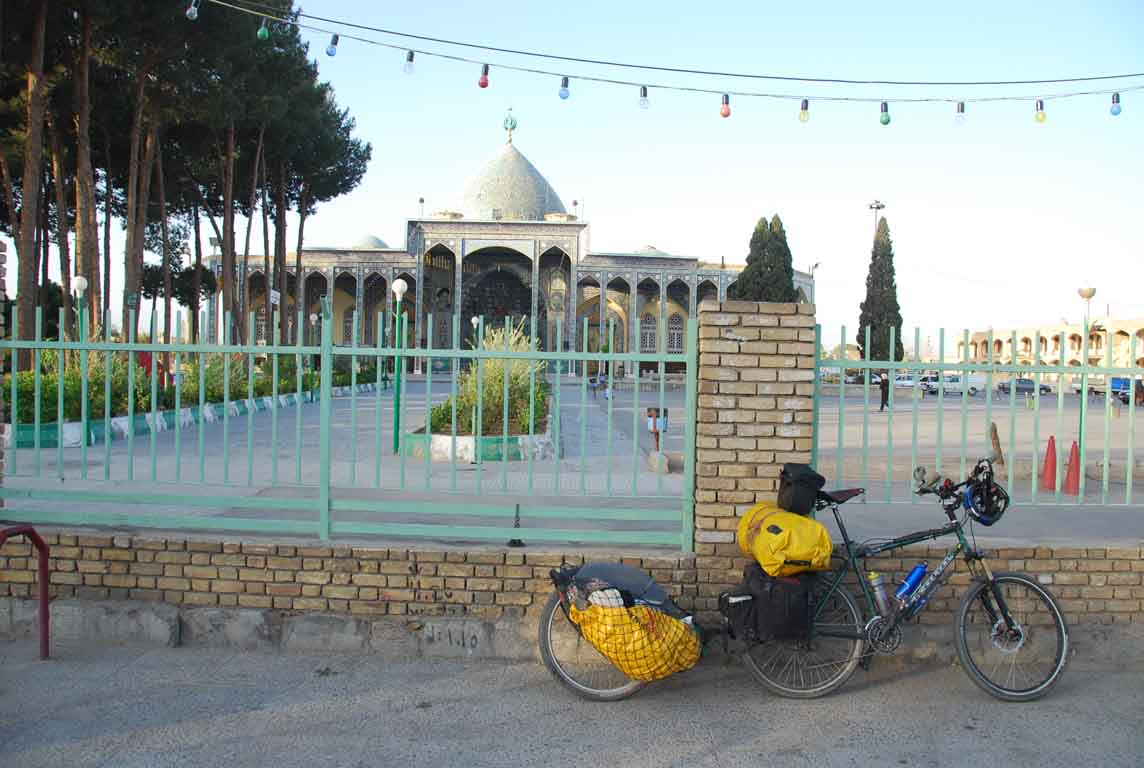 The next day I couldn't find a Couchsurfer but, by chance met a stone mason working on a mosque. After having lunch with him and his colleagues, he invited me back to his house and workshop.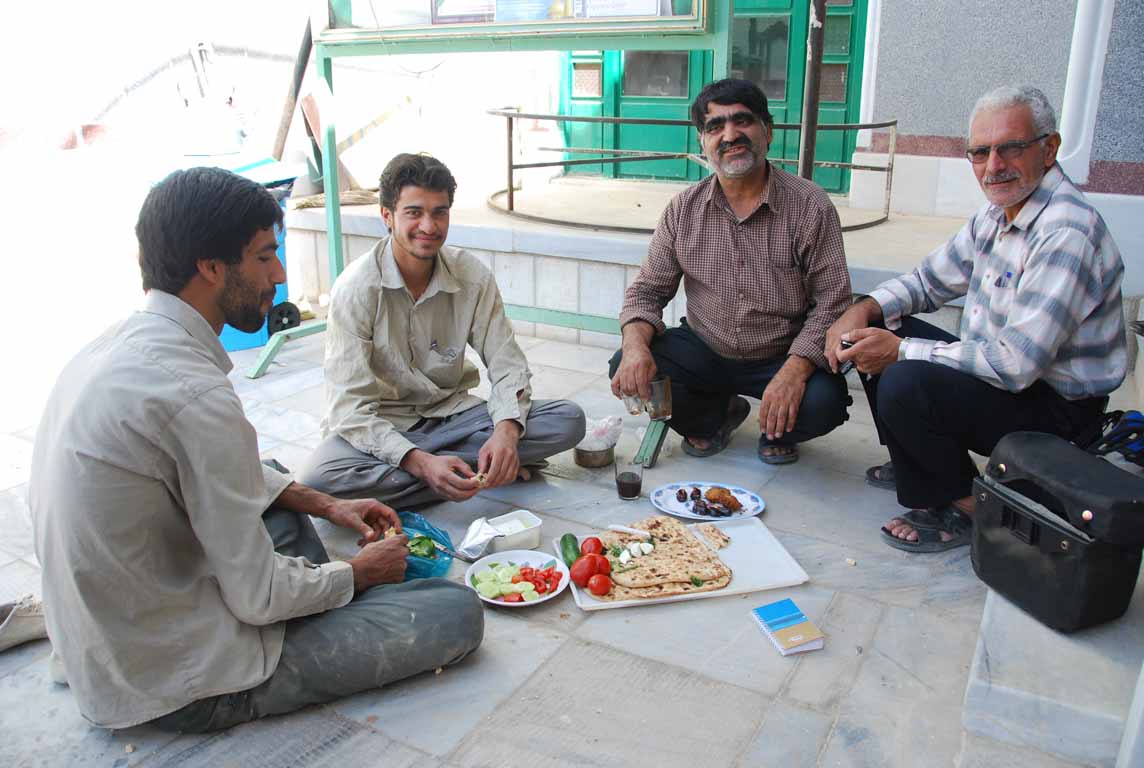 At his workshop, I saw a range of white marble sculpted items including huge water basins and fountains for a mosque. In his home, I couldn't see his wife because she was always hiding under a full veil.
His daughter was training to be an architect and was at university. He was a very conservative man who I got the impression liked to know that everything was in it's place and just so, but at the same time he saw something interesting in the wild-looking me. Perhaps he respected the sense of adventure and self-reliance. Anyhow, we shared a mutual curiosity.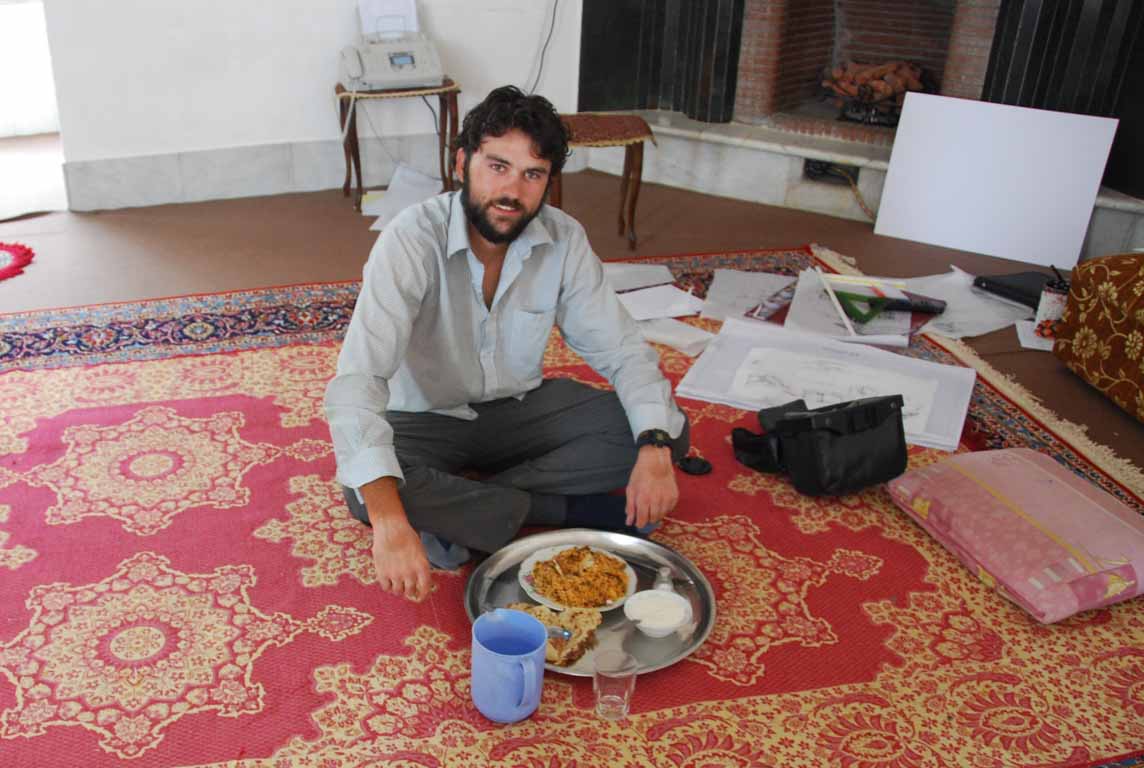 TODO: Add Iran Picks - Travelling by Bike October 2008 (7)
I met up with another Couchsurfer in the centre of the city. We went to see the national exercise of Iran, Zurkhaneh (which literally means 'strength house' in Persian) in a slightly smelly underground room specially designed for it. The main pit where the exercise occurred was sunk into the ground with a wooden floor. Foreigners and other spectators sat around the edge. There was a bus-load of grey-haired Europeans looking bored.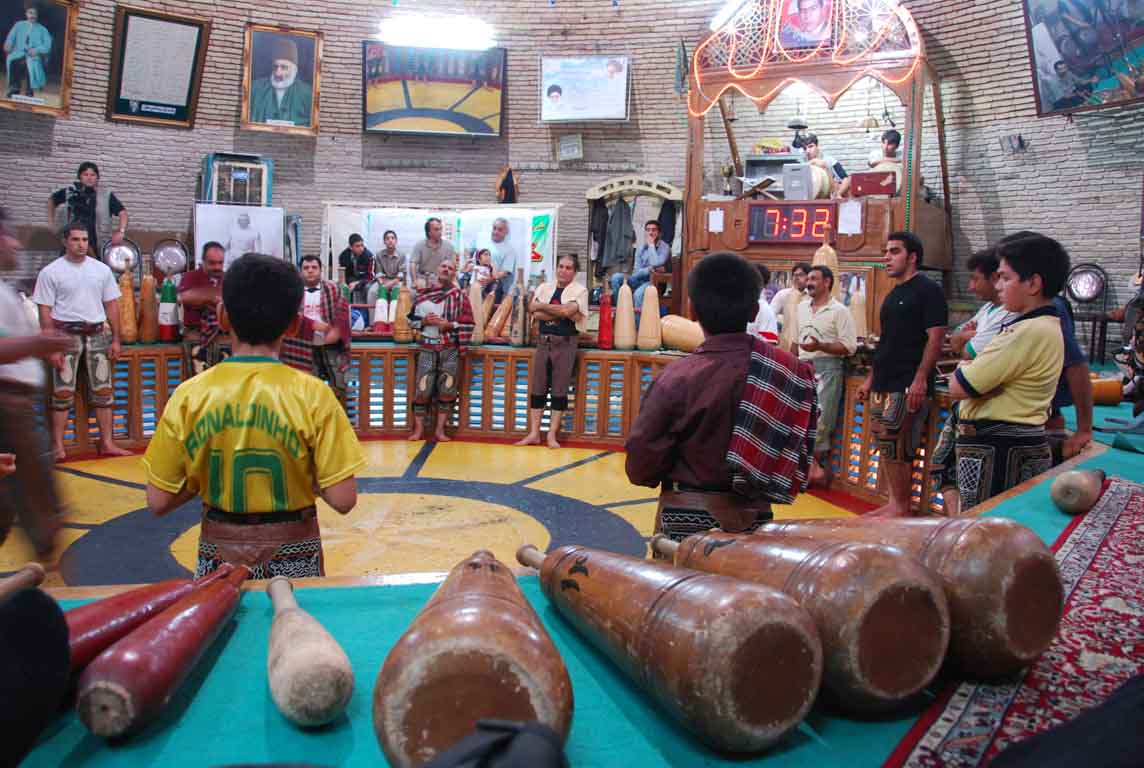 A group of men emerged and gathered in the pit. First they did a long warm up of various stretches and exercises. It went on for ages and looked exhausting. Just as all the men were starting to look thoroughly sweaty out came huge wooden clubs, shaped like traffic cones, which were swung up and down in rhythm with a drum that changed pace. This process is called Pahlevan. There was a 'DJ' of sorts called a Morshed . He was positioned above the ring keeping the timing and the rhythm. As a spectacle it was more curious than anything but it was an important part of the culture.
TODO: Add Iran Picks - Travelling by Bike October 2008 (3)
I then visited Kerman and stayed with another Couchsurfer for a couple of nights. I visited a local market and cycled around observing the daily life of people. I watched a man hit a motorcyclist and an ensuing argument take place. Neither was seriously injured luckily. The further south I went, the more interesting things were. The culture was more alien, people tended to notice me more, and it felt more wild and unknown. I felt torn all the time between an urge to move on and an urge to hang around and gaze, watch people, make notes, write, and take pictures.
TODO: Add Iran Picks - Travelling by Bike October 2008 (2)
On the way to Bam, the last big settlement before the Pakistan border, I stayed with the Iranian Red Crescent, the roadside emergency medical aid service.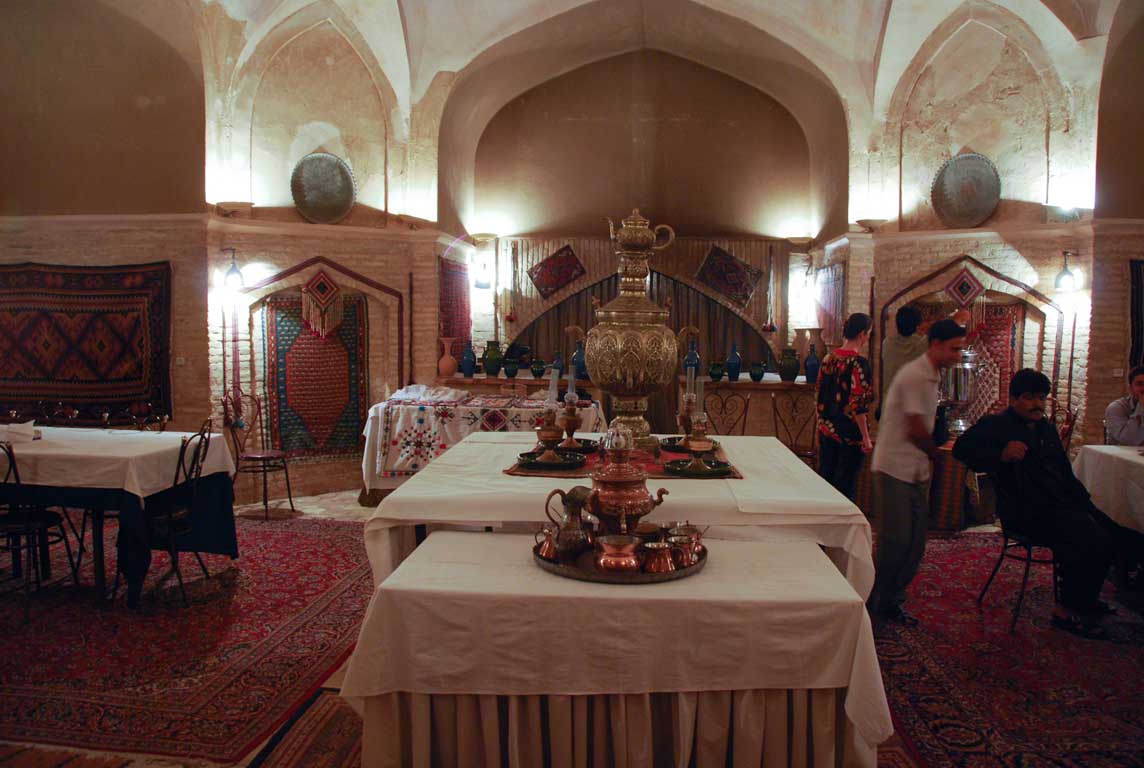 They took me to see a huge caravansary which had been luxuriously renovated in a traditional Persian style. Circular outer walls and octagonal inner spaces, surrounded a central courtyard and fountain, rooms around the edge, for eating, sleeping, drinking tea, relaxing, and smoking nargile.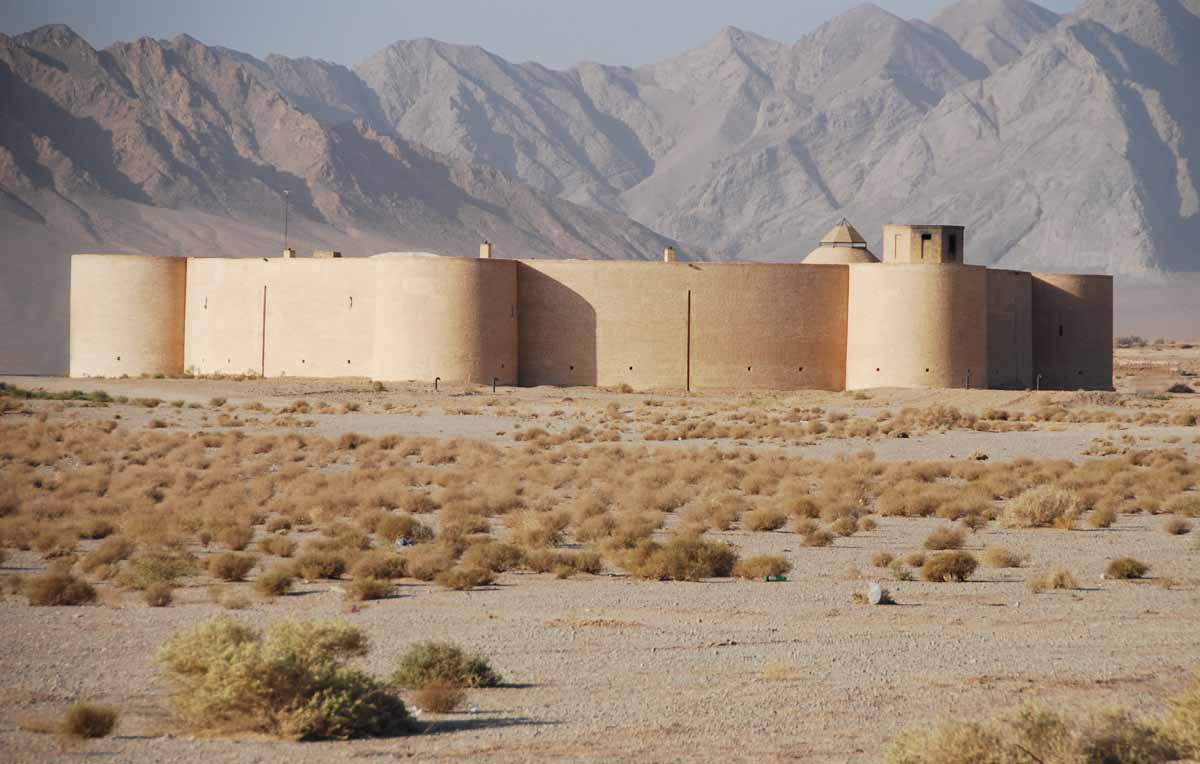 It felt like I had been transported back a couple of hundred years. The things spoiling my authentic experience were the bus load of European tourists in western clothes, probably unable to fully enjoy the experience because they were too worried about if they could afford the price tag of staying there. The proprietor of the place invited me to stay there but I chose to stay with my friends in their roadside caravan instead where I ate a chicken biriani-style dish.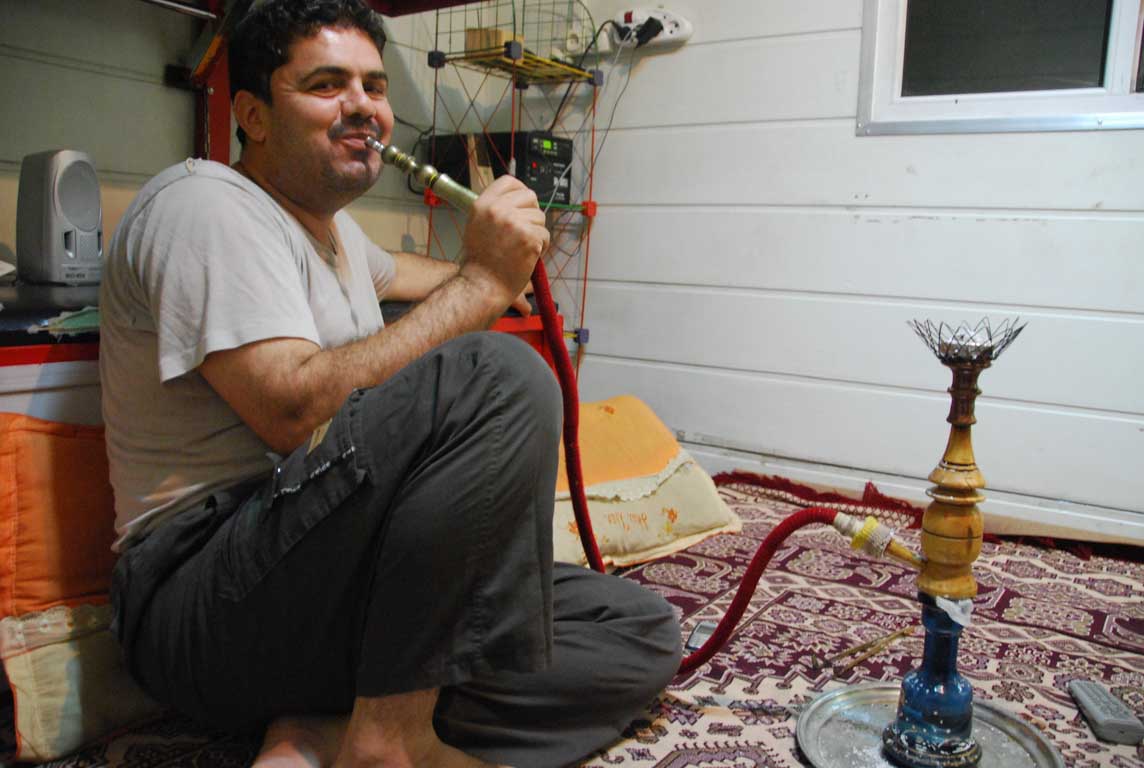 I am presently at 130k words of the first book from England to Georgia after a minor set back losing about 15k words (my own stupid fault. Probably better written the second time around anyway).