TRAVELS
Crossing the border into Iran and sleeping on the roof in Tehran
At Agarak on the Armenian-Iranian border, I remember cycling next to the border fence. I felt scared continuing over the river bridge to the border crossing. Guards looked down on me from towers above, guns in hand.
After tentatively pedalling across the 'No man's land', I entered the administrative building. The border officers tried their best to nullify my visa by claiming it was fake because it read 'Great Britain' instead of 'England' and 'Ireland' which wasn't England either. Anyway, I felt relieved to be through and was rewarded with an incredible descent along a windy valley surrounded by steep-looking mountains.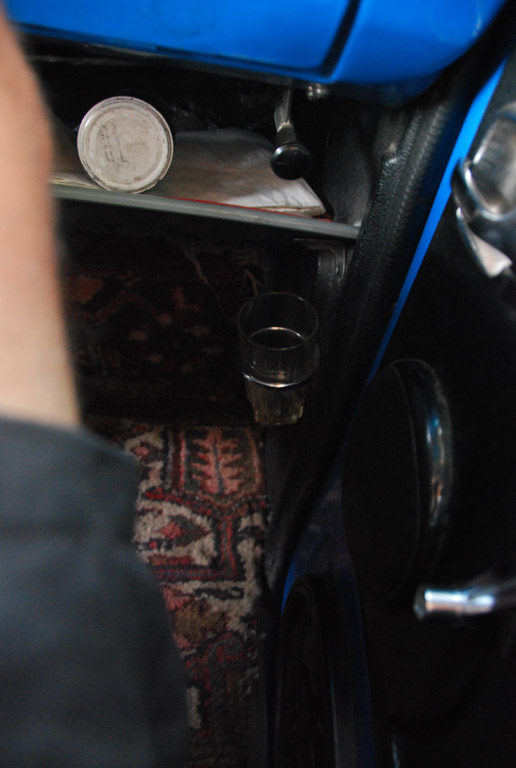 On the way to Tabriz, based on past experiences in Turkey, I decided to hitchhike through a nasty, long road tunnel. A friendly chap in a pick-up truck offered me a ride. The truck had special holders for chay glasses. After the tunnel, I asked him where he was going and he was going to Tehran so I thought, why the heck not and he was happy for me to go with him. We arrived after a few hours drive.
Whilst the man was waiting in a queue to get fuel, I met two students, who I asked about a place to sleep. They were really eager to help and said they knew a public garden where I could sleep. When we arrived at the beautiful park with fountains and neat flower beds the security guard said the police would clear me off if I slept there. Luckily, my new friends took pity on me. This was just as well because I didn't really feel like being alone at 11pm in a Tehran suburb without knowing the city at all.
My host, after a phone call to his dad said it would be ok to sleep on the roof of his building. Thus, I found myself eating traditional Iranian food next to my pitched tent on a dusty apartment block roof, overlooking the lights of Tehran.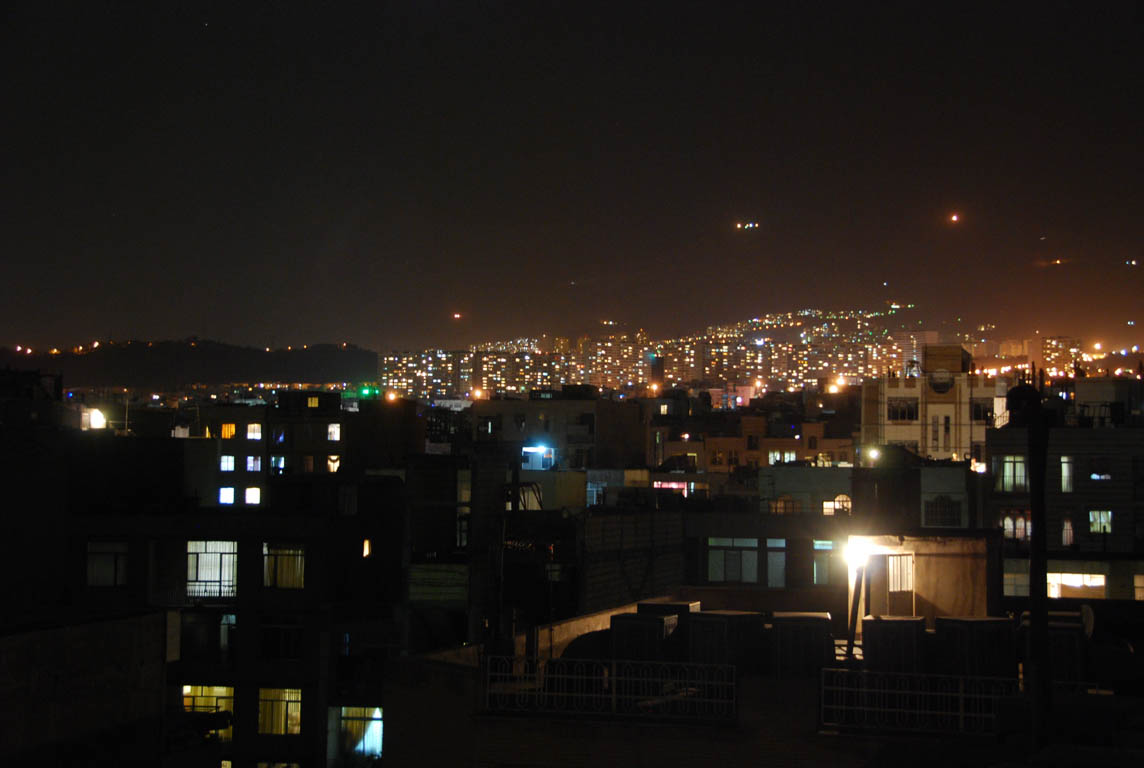 I stayed on the roof for a further 3 nights!
I went roller skating as one of my hosts was a roller skating coach. Tom and Tenny (my former cycling partner and his new partner) arrived in town, and we had an interview at a glossy Iranian travel magazine. We also met the editor of the biggest newspaper in Tehran and one of the leading environmental scientists to get some interesting insights into the effects of climate change on Iran.