TRAVELS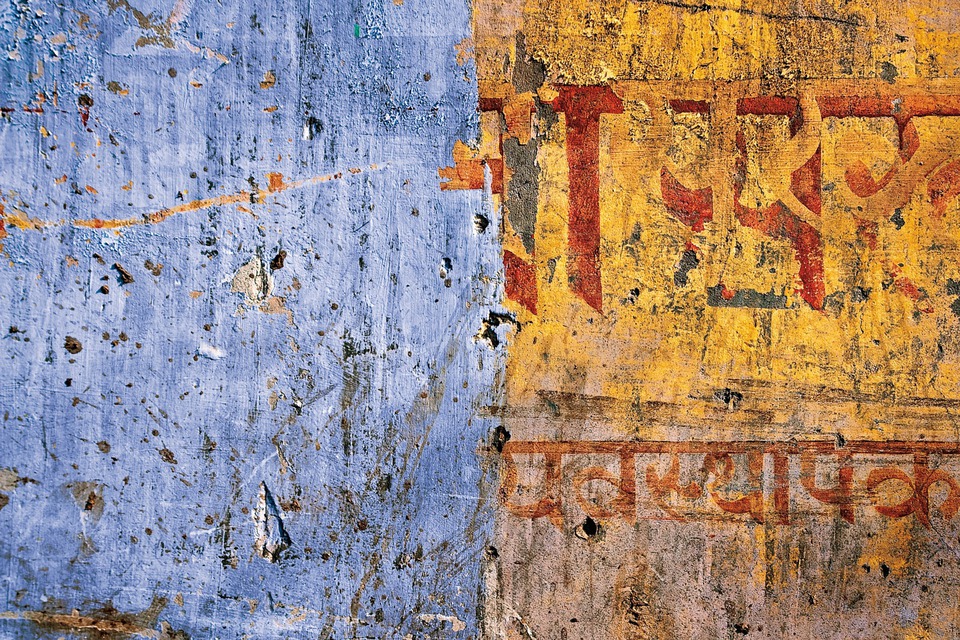 Getting a Massage With A Vibrating Dolphin in an Indian Temple
That evening I had an impulsion to cycle until it got dark to see if I would still find somewhere to sleep without really planning or searching for it or I would eventually be forced to cycle all night. I wanted to push the process to its limit.
This is India, you can't just camp anywhere. Every field was worked by someone from nearby villages. People seemed to lurk everywhere; stray kids with cricket bats, rabid dogs and religious wanderers behind every bush.
I arrived into one small village just as night was falling. I drove up to the front of what I guessed was a hospital. I thought I could ask about camping somewhere as they had a big patch of grass within the compound but then I thought, that's a bit of a silly idea - camping at a hospital? However, with lateral thinking on my mind from reading Edward De Bono's book Lateral Thinking seemingly wrong ideas at first can lead to solutions eventually.
I milled about for a few seconds near the entrance and peeked in. It looked like a regular A+E ward. I got the usual looks like I had 3 green heads.
I slowly skulked away, and a man peered round the gate and ordered me to return. He showed me to another kindly but direct man who spoke English. He asked me 'what do you want' and I said, 'I am doing a world tour on bike, I would like to camp somewhere'. I didn't get his response, but I was led the Hindu temple of the village.
Thenceforth, I was introduced to a sweet family who administered the daily running's of the temple. I was given a seat and observed family life. An old grandfather, with a contagiously calm temperament and twinkling eyes, smiled whilst enjoying the family conversation during evening meal preparation. The phrase 'if you were any more laid back, you'd be horizontal' was personified by him.
I'd eaten a massive Thali at lunch, so it was such a pain to have to eat loads more delicious India food. I wedged in wholemeal bhaji-like Indian cakes, accompanied by hot milk with almond and spice. I've never eaten something that tasted so healthy and nutritious. That was just for a little snack, then we really got into the meat, or we didn't because we're all veggies now. The Jain religion is completely vegetarian. This seems to have spilled over to the Hindus in Gujarat. That is rather good for supporting the growing population as meat is inefficient source of food.
More cakes, daal, soup, milk and rice followed. I started off eating with my fingers, thinking 'I'm fitting in' but then to my cautious amazement, the daughter leaned over with her fingers like she was doing a charade involving a pelican and started massaging my food.
I didn't know whether to feel aroused, mothered, daughtered or what. After my 'aha, yes that's the way' medley had died down along with the family giggles, I was presented with a spoon.
Massage and Acupressure
The daughter of the family then brought out her next passion. This involved a vibrating dolphin which was a rolling-pin-type contraption with special double-action, free-spinning, knobbly rollers, a spikey hardwood rotating knuckle-duster and a pile of books containing images of seemingly dismembered and subsequently re-arranged male and female bodies and accompanying diagrams.
Of course, you may have already guessed, she was a doctor of Acupressure. Acupressure (a blend of 'acupuncture' and 'pressure') and is a traditional Chinese medicine derived from acupuncture. In acupressure physical pressure is applied to acupuncture points by the hand, elbow, or with various devices.
The vibrating dolphin had a red light, and protracted ball-shaped, vibrating prong was used to massage all of both my legs (including my inner thighs - getting close to the limit). The feeling was like when someone tickles your feet or something else equally unbearable, very intense, but also bizarrely relaxing. It just felt wrong going over my knees.
The knobbly rolling pin is used for the back and the knuckle-duster for the hands to energise. One of the theories is that other parts of the body can be affected by massaging the head or the feet. For example, to affect the back, massage the centre of the back of the hands. To affect the legs, massage the index and middle finger.
Anyway, it was nice to have a hand massage because my hands do suffer a bit. The husband arrived later, and he was a doctor in Acupressure specialising in the back. He gave me a more conventional massage, which was great. This was all filmed by a 12 year old boy, so maybe you'll see the corner of the upper part of the ceiling in our Ride Earth feature film pipe-dream.
To bring you to the moment now. The computer just crashed for the second time (thank god? for Wordpress saving drafts. Then I caught the internet cafe staff copying everything off my hard disk. Cybersecurity is important folks! The lack of respect for my privacy and possessions was annoying but then that is discovering India - warts 'n' all. Sometimes the warts are the good bits; nice and chewy, and curried too! Got to go now and film some meditation. Om namo narayana!
Photos to come soon, but the Internet is so slow so don't hold your breath.